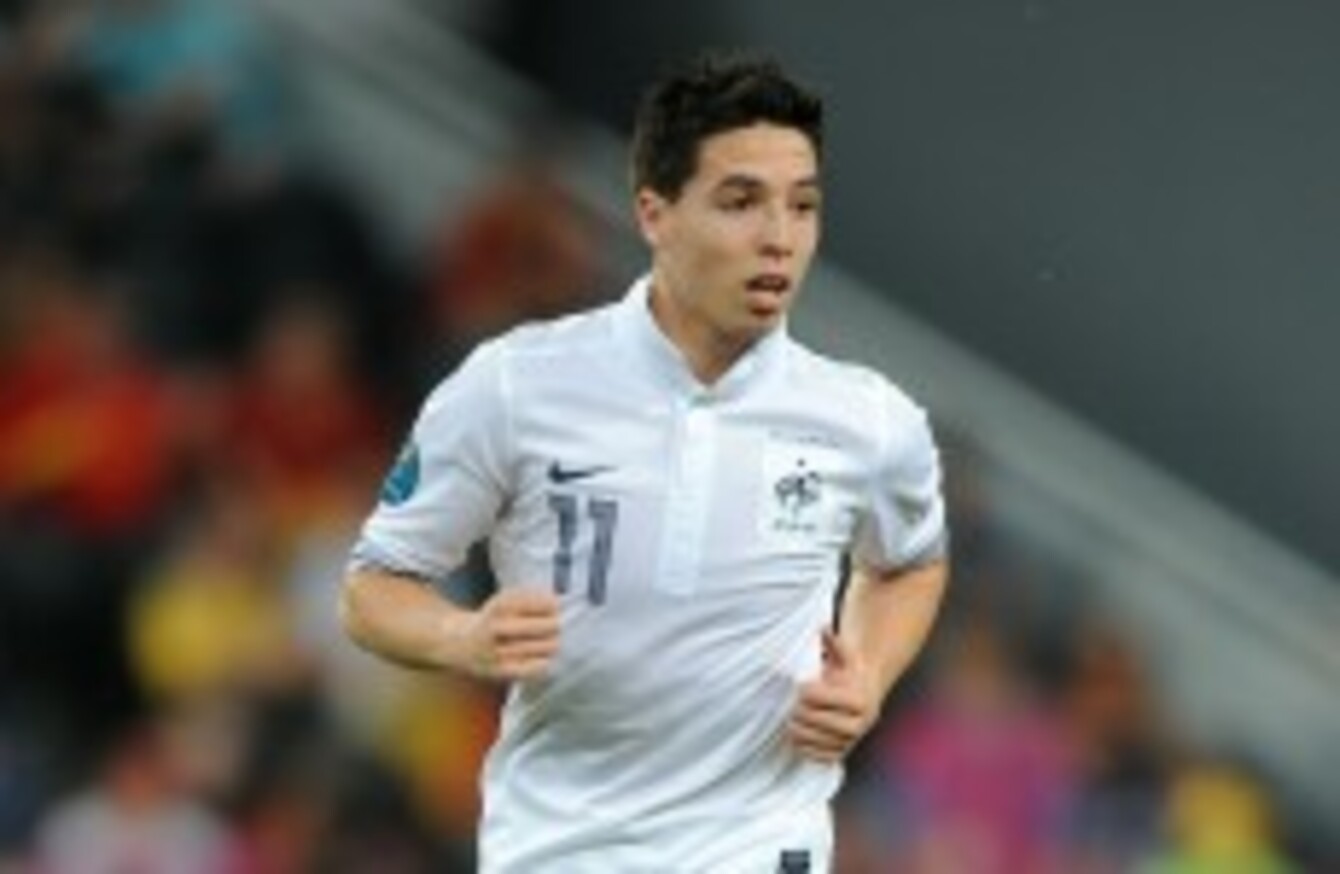 Nasri.
Image: Tony Marshall/EMPICS Sport
Nasri.
Image: Tony Marshall/EMPICS Sport
FRANCE FORWARD SAMIR Nasri said Wednesday that he regretted any upset caused to French football fans and especially children due to the strong words he used against an AFP journalist after last Saturday's Euro 2012 loss to Spain.
The 25-year-old Manchester City star, who launched into a tirade of abuse at the journalist when he was leaving the mixed zone after the 2-0 Euro 2012 quarter-final defeat, said on Twitter that his argument was with certain journalists and he would explain more when he felt it was appropriate.
"There are too many different accounts going around at the moment. I would just like to let the supporters and especially the children know that I sincerely regret that my words may have shocked them.
I love the EDF (French team), football and I have a deep respect for the public.
"As for the rest, it is a personal affair between me and several journalists. I will explain when the time is deemed appropriate."
Nasri, who plays with Manchester City in the English Premier League, is expected to face disciplinary charges over the outburst next week.
And according to French newspaper L'Equipe, manager Laurent Blanc, who will remain in charge, has already decided to leave Nasri out of his plans for future internationals.
-AFP