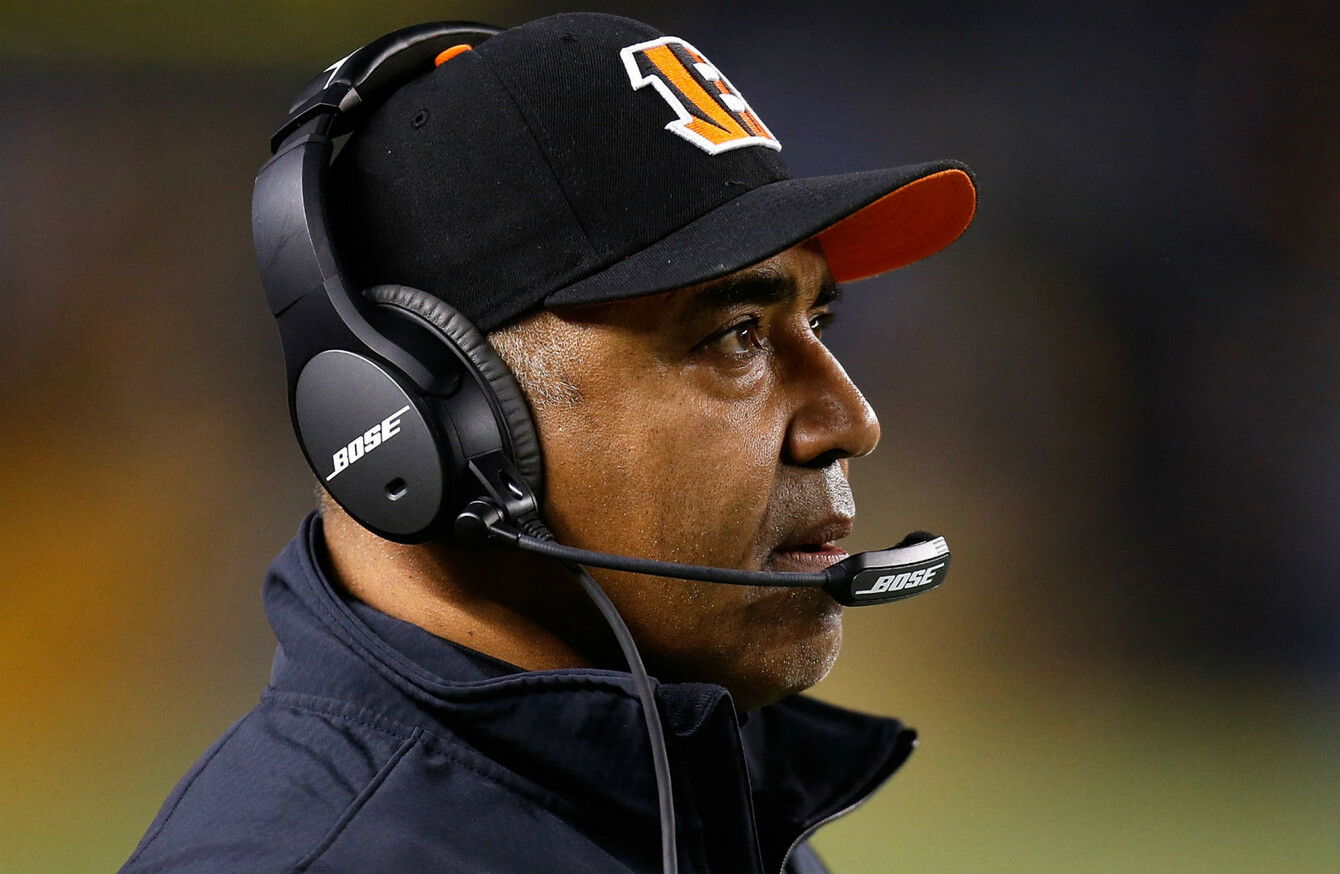 Cincinnati Bengals head coach Marvin Lewis.
Cincinnati Bengals head coach Marvin Lewis.
CINCINNATI BENGALS HAVE signed head coach Marvin Lewis to a two-year contract extension through the 2019 season.
Lewis, who will coach his 16th season with the Bengals in 2018, has overseen more wins than any other coach in the team's history. With 125 career victories, he ranks 26th all-time in NFL history and fourth among active coaches.
However, the Bengals have failed to make the postseason after their second successive losing season. They posted a 7-9 record for 2017, having gone 6-9-1 the year before.
"Marvin Lewis has been an important member of the Cincinnati community and the Bengals family for the past 15 years, and we are happy to have reached this agreement," Bengals president Mike Brown said in a statement.
"Marvin has made significant contributions during his time here. While recently we have fallen short of our expectations, we have full confidence in Marvin to re-establish winning football in 2018."
The Bengals won their last two games this season, but still finished third in the AFC North. With the exception of Bill Belichick at New England Patriots, Lewis is the longest serving head coach in the NFL.
"My family and I are very grateful for the opportunity to stay in Cincinnati and continue my career with the Bengals," Lewis said.
"My job is to win a world championship. We have a talented roster full of veteran leaders and emerging young stars, and I am committed to making the necessary improvements to put this team in the best position to win."
Lewis is 0-7 in the postseason during his career as Bengals head coach.