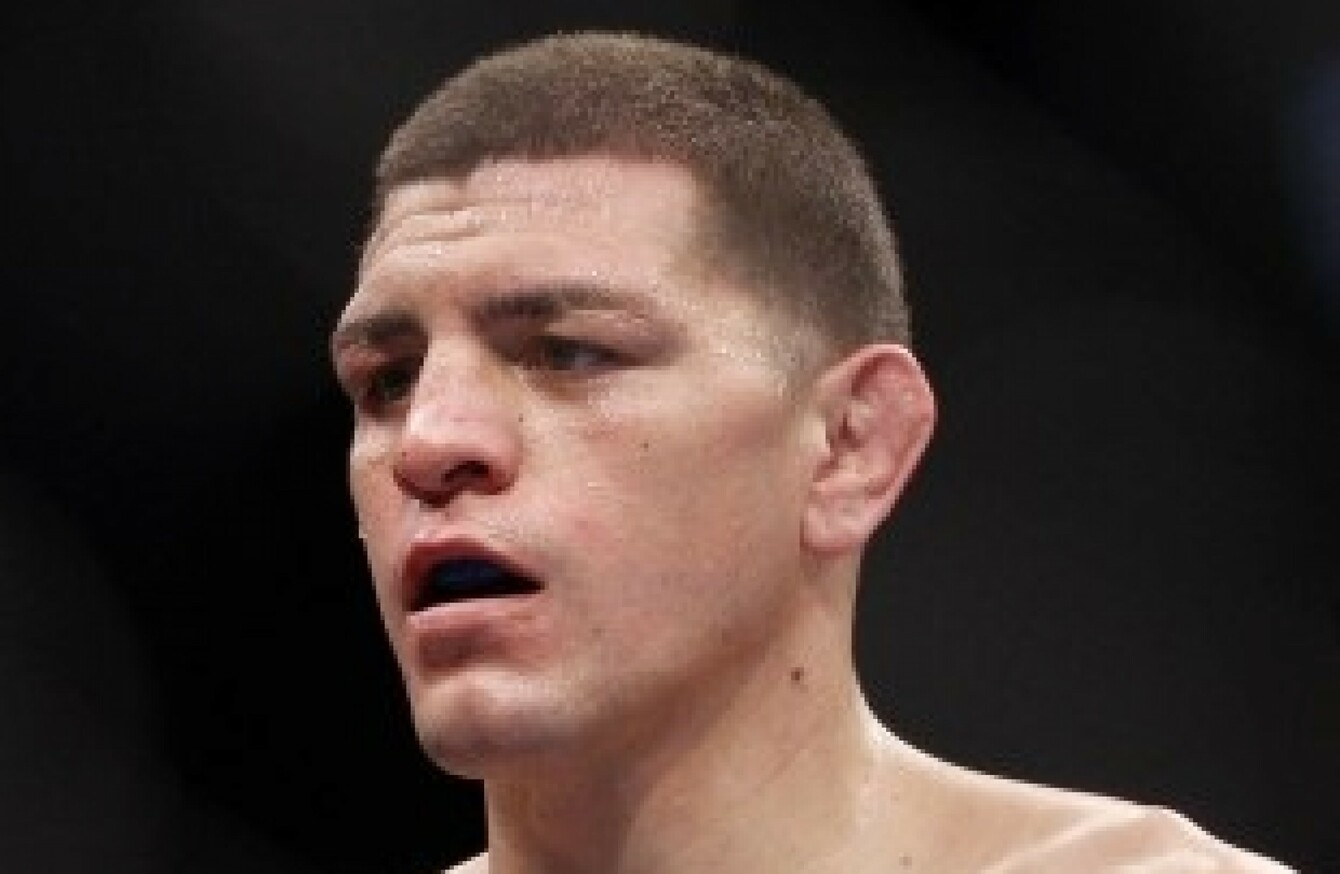 Image: AP/Press Association Images
Image: AP/Press Association Images
NICK DIAZ COULD be hit with a two-year suspension after details of a potential anti-doping violation were revealed by the Ultimate Fighting Championship.
The former Strikeforce welterweight champion has been placed on a provisional suspension after failing to keep the United States Anti-Doping Agency informed of his whereabouts.
According to a UFC statement, Diaz has accumulated three Whereabouts Failures within the last 12 months, which leads to a provisional suspension and potential anti-doping policy violation.
"Diaz, like all other UFC athletes, is enrolled in USADA's UFC Registered Testing Pool and required to file accurate whereabouts information in order to be located for out-of-competition, no-notice testing," the statement explains.
"USADA, the independent administrator of the UFC Anti-Doping Policy, will handle the results management and appropriate adjudication of Diaz's case, who has been provisionally suspended pending the final resolution of this matter.
"Under the UFC Anti-Doping Policy, there is a full and fair legal process that is afforded to all athletes before any sanctions are imposed. Additional information will be provided at the appropriate time as the process moves forward."
The UFC's policy for whereabouts states that first-time offenders for three failures within a 12-month period can be suspended for between six and 24 months.
Diaz, who's the older brother of fellow UFC fighter Nate, hasn't fought for the organisation in two-and-a-half years but a return to the octagon has often been rumoured.
After his defeat to Anderson Silva in January 2015, the bout was ultimately overturned to a 'no contest' when Silva tested positive for banned substances. Diaz also failed a drug test — for marijuana — in relation to that fight.
He was initially banned for five years by the Nevada State Athletic Commission but the suspension was later reduced to 18 months, which meant that the 33-year-old has been eligible to compete again since last August.
However, the prospect of an impending disciplinary case with USADA leaves the future even more uncertain for one of the most popular fighters in mixed martial arts.