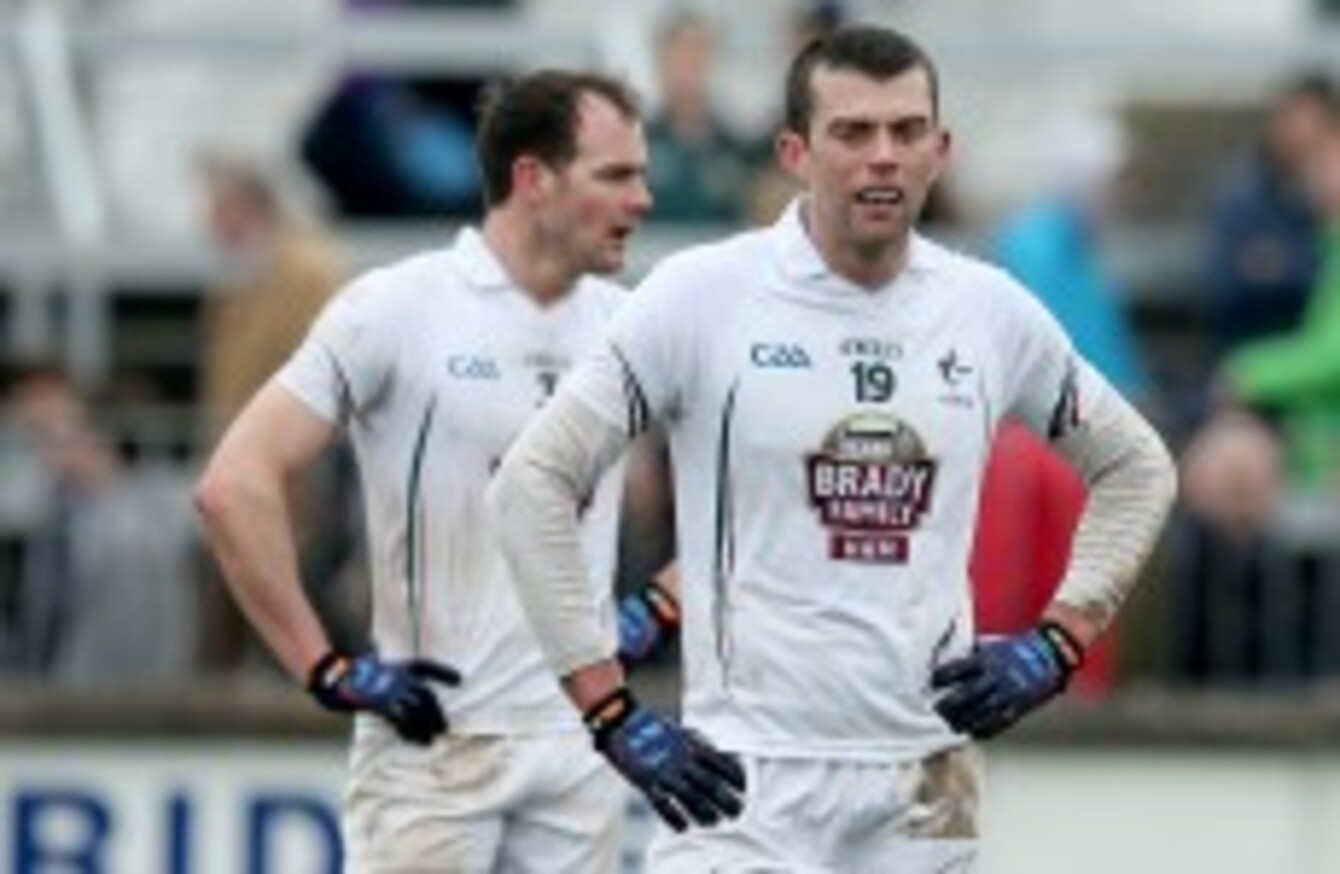 Padraig O'Neill says there's no guarantees.
Image: James Crombie/INPHO
Padraig O'Neill says there's no guarantees.
Image: James Crombie/INPHO
JASON RYAN TOLD reporters after yesterday's win over Louth that his full forward line have an average age of 20.
The trio of Paddy Brophy, Podge Fogarty and Niall Kelly managed nine points between them, leaving a number of the panel's 'older' players looking over their shoulder.
According to half forward Padraig O 'Neill, now 28, the performances of the team's younger players has put pressure on all of the panel.
"All those young lads are all capable of playing" he says, "you see them in training and they're pushing the older lads on so we have to keep on our toes too."
On Sunday, Jason Ryan started with seven (Paul Cribbon missed the game through injury) of last year's U21 team who won the Leinster title – four of those were in the forward line.
After the retirements of John Doyle, Dermot Earley, Ronan Sweeney and Morgan O'Flaherty; O'Neill is delighted that the team's younger players are taking on such responsibility.

"Other lads have to step up to the mark. That's why it was good to see a good spread of scores inside, we're not relying on one lad inside.
"We'll see in the next few weeks (what the starting team will be) as there's no guarantees of starting the next day."
While O'Neil was given the nod to start on Sunday, one of the 'older' players to lose out was Eoghan O'Flaherty. Still just 25, but now considered one of the most experienced on the panel, Flaherty played the last 25 minutes and scored a point.
"Unfortunately I missed a few games in around the club championship and I knew I was going to be under pressure," he explained. "I was just trying to put pressure on Jason as much as I could to include me in the team. He didn't today but I've three weeks now to put more pressure on him to shake things up in that half forward line, or wherever he needs me."
Kildare now face the winner's of Sunday's Leinster quarter final between Offlay and Carlow.
"We still have a lot of improvement to make, the next day if we don't get them passes a lot crisper we won't get away with missing those two or three goal chances."