PAUL O'CONNELL WILL play his last game for Munster on Saturday evening when he leads his charges against Glasgow in the Pro12 final in Belfast.
There will be much reminiscing over the legendary lock's long career and huge amounts of praise delivered towards him by both supporters and former greats of the Munster game.
O'Connell is without doubt one of the greatest players to ever don a Munster jersey, but where does he rank among his fellow Munster men?
Tony Ward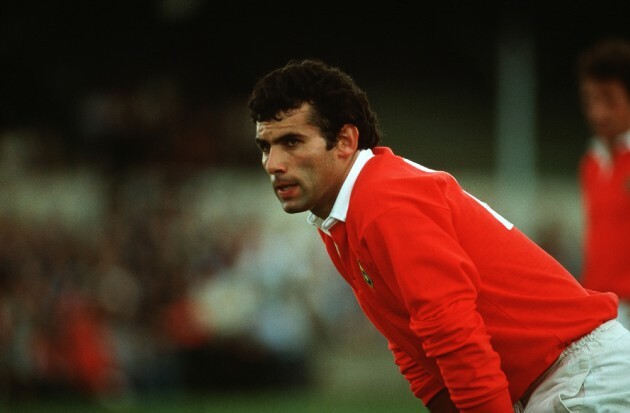 Billy Stickland / INPHO Ward was the first major star of Irish rugby. Billy Stickland / INPHO / INPHO
Ranked alongside Ronan O'Gara as Munster's finest ever out-half, Ward can lay claim to being regarded as the province's greatest ever player.
Having been born in Dublin, Ward became an adopted Munster man after going down to the University of Limerick to study in 1974. He was the mastermind in Munster's legendary 12-0 defeat of the All-Blacks in Thomond Park in 1978, scoring two drop goals and a conversion. Following his crowning as European Player of the Year in 1979, the first man ever to win the award, he became the first real superstar of Irish rugby.
It was Ward's vision and ability to spot gaps in opposition defences that marked him apart. He played for seven years with the province before moving to Leinster for the remainder of his career while he also represented Garryowen, Greystones and St. Mary's College throughout his career at club level.
Donal Lenihan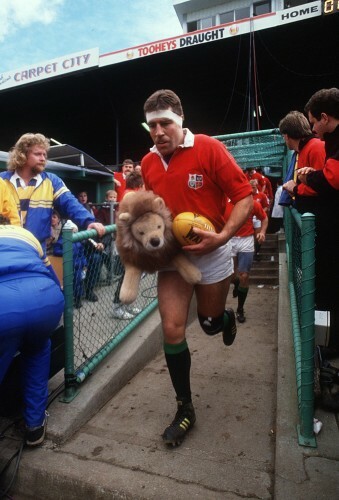 Billy Stickland / INPHO 'Donal's Donuts' rescued the 1989 Lions tour. Billy Stickland / INPHO / INPHO
Many see O'Connell as being cut from the same cloth as former Lions second-row Donal Lehinhan. He was the type of player that had the ability to inspire those around him and bring their levels of performance to new heights. Having captained Ireland and also the Lions, he also has the pedigree to match O'Connell.
During the victorious tour to Australia in 1989, Lenihan captained the midweek team in a warm-up match before the official test game. The Lions won in what was seen as the turning point of the tour and the team was labelled "Donal's Donuts."
Following his retirement he went on to manage Ireland for two years and then the Lions but is now a commentator for RTÉ.
Anthony Foley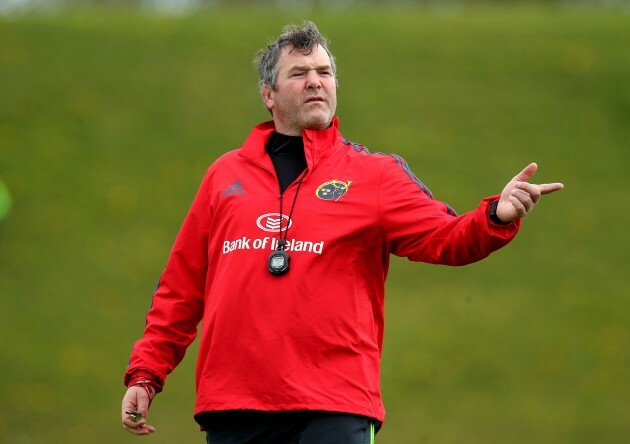 Ryan Byrne / INPHO Foley is now in the Munster hot-seat. Ryan Byrne / INPHO / INPHO
The current Munster manager was a fierce competitor in his day and his leadership qualities were immense. While he was playing he perhaps never got the credit he deserved, but his 13 years of service to Munster were absolutely outstanding.
One of Munster's most-capped players after representing the province 202 times, he also managed 39 tries in his club career. He led Munster to their maiden Heineken Cup victory in 2006 over Biarritz, and then stepped down as captain during the 2007/08 season to allow O'Connell to take over as captain.
A player that drove Munster through the many years of heartbreak deserved his time in the sun in 2006. If he leads Munster to victory this weekend, his legendary status will only elevate further.
Ken O'Connell
O'Connell was a fiercely competitive player.
Sublimely talented, O'Connell was one of those players that the Munster faithful adored for his commitment to the cause as well as for the fact he had that element of 'crazy' about him on the pitch.
At just 21 years of age it was the young flanker who led the charge against the All Blacks in a game which they lost by 22 points in Musgrave Park. During the pre-game Haka, O'Connell left the Munster line and faced down his direct opponent Wayne Shelford before being dragged away. Shelford would later describe O'Connell as one of the craziest players he had ever encountered in his autobiography.
The story of  how he ended up playing for Castres sums the former Irish flanker up perfectly. While living with Malcolm O'Kelly on a boat house on the Thames, O'Kelly turned down a large money offer to sign for Castres.
O'Connell and his close friend Jeremy Davidson travelled to the French club, with O'Connell acting as his friend's agent. By the time they were done, O'Connell had convinced the club to sign both of them.
Ronan O'Gara
Billy Stickland / INPHO O'Gara with his son Rua after his final Munster game. Billy Stickland / INPHO / INPHO
What else can be said about ROG? When Munster needed a man to step up to the plate and display unwavering leadership, he did so more often than not. His arrival, along with the likes of O'Connell, Denis Leamy and Alan Quinlan onto the Munster scene, was the catalyst for the province's success in the past 10 years.
He won over 100 caps for Munster in the Heineken Cup that centred around moments such as his two winning drop goals against Northampton and Castres in the space of a week, proof of his reliability in the toughest of environments.
Two Heineken Cups and three Celtic League titles in a Munster jersey are just reward for his sterling service in red.
Mick Galwey
James Crombie / INPHO Galwey is now a coach at Munster. James Crombie / INPHO / INPHO
One of the true legendary figures of both Munster and Irish rugby, the likes of O'Connell and Donnacha O'Callaghan have always cited Mick Galwey's influence as hugely positive on their own careers.
A Lion in 1993 and capped by his country 41 times over an 11-year period, Galwey led the Munster scrum for years until his retirement in 2003. He became the 'most dropped player in international history' as he was constantly selected and then dropped by Irish coaches all through his time as a player. He responded by insisting he was the most recalled international rugby player too.
Galwey won an All-Ireland football title with Kerry in 1986 playing with the likes of Páidí Ó'Sé, Pat Spillane, Ogie Moran and the 'Bomber' Liston. He captained Munster 85 times but only ever managed to win one Celtic League.
John Hayes
Billy Stickland / INPHO John Hayes waves goodbye to Thomond Park. Billy Stickland / INPHO / INPHO
One of the most adored Munster and Irish rugby players of all time, 'The Bull' was known as the gentle giant of Irish rugby. While never looking like the most mobile of athletes, Hayes somehow managed to cover nearly every blade of grass on the field and hit almost every single ruck.
Hayes only retired from rugby in 2011 having played for both Ireland and Munster right up until the end. While he was never the most consistent scrummager, Hayes was a fine lifter and worked very well with Marcus Horan on ensuring Donnacha O'Callaghan and O'Connell had the best possible chance of claiming lineouts for both Munster and Ireland.
Peter Stringer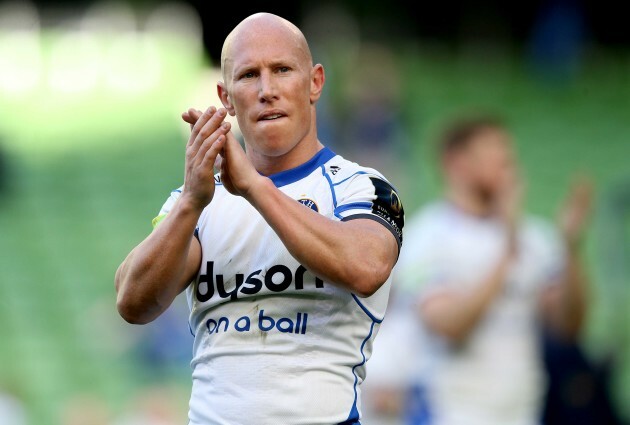 Ryan Byrne / INPHO Stringer has enjoyed a resurgence at Bath. Ryan Byrne / INPHO / INPHO
The only member of this list still playing, Stringer scored a try just last weekend in Bath's demolition of Leicester Tigers and will line out for Sale Sharks next season.
His status as a Munster great will always remain however, and the fact that people still look back on him as being better than Conor Murray is now proves what a reliable scrum-half he was. The only thing quicker than his salvaging of ruck ball was his mind, as proven when he spotted the gap in the Biarritz defence to go over for a try in the 2006 Heineken Cup final.
It's a shame that we haven't seen him play for Ireland or Munster for a number of years now but in his time with the province, he proved through 230 caps just how good he is.