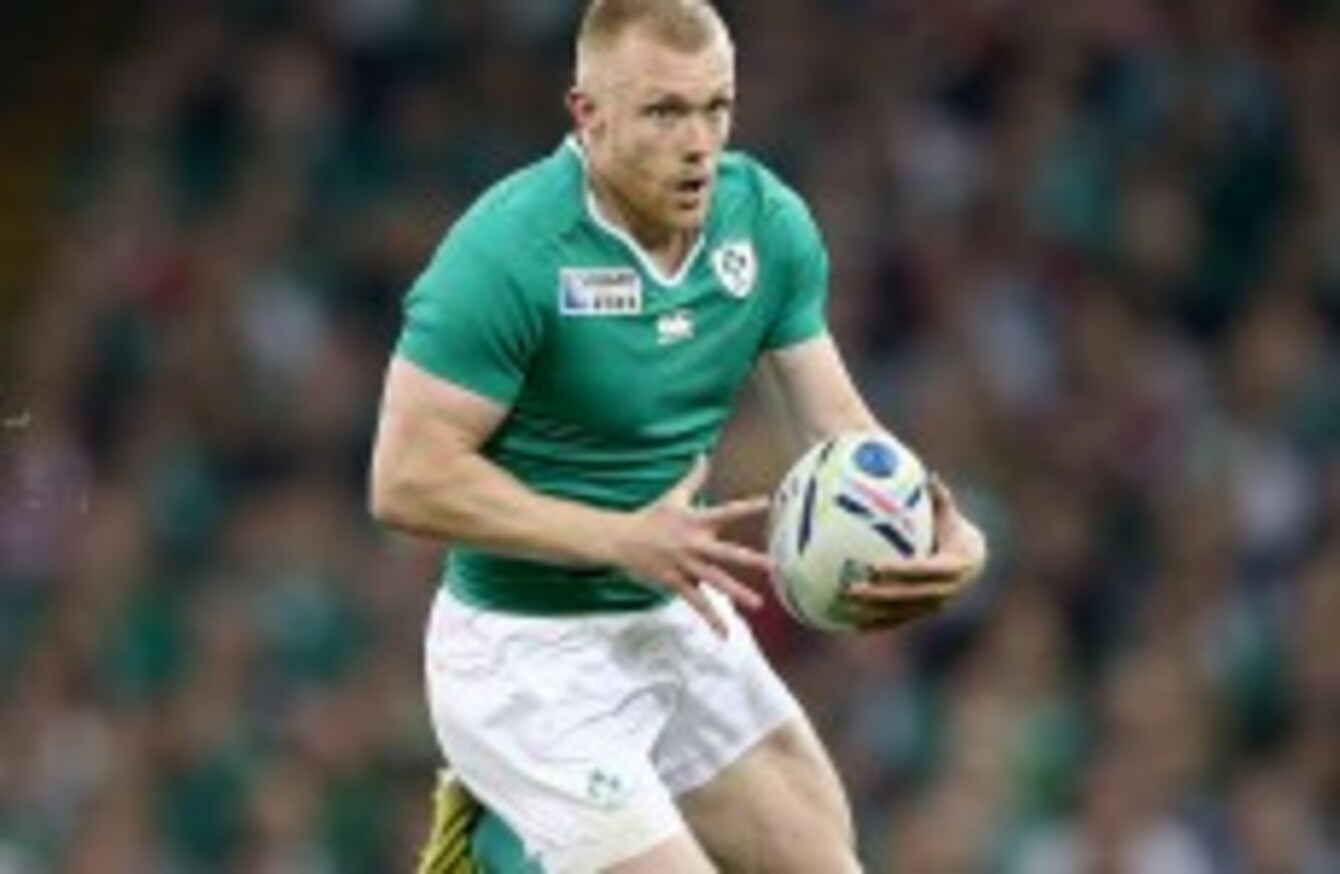 Earls has done enough to deserve a shot in the centre.
Image: Dan Sheridan/INPHO
Earls has done enough to deserve a shot in the centre.
Image: Dan Sheridan/INPHO
I REMEMBER WHEN Keith Earls first came into the Munster set-up.
Everyone knew the reputation he had as a schools player, and with different Munster and Ireland sides at age-grade level, and there was a lot of expectation from fans and a lot of pressure on his shoulders.
It helped that he was from rugby stock. His Dad, Ger, was a hard-nosed flanker – part of the team that beat Australia in 1992 – and a well-known name around the province. He was also a Young Munster man during the heyday of club rugby.
The 'Cookies' are a close-knit club, so when Keith first came on the scene, he had the most famous Young Munster man of them all in Paul O'Connell looking out for him. Paulie was very close to him, he brought him through the set-up and took him under his wing.
Coming in with that raw ability was a great starting point and the environment only brought the best out of him. The people he looked up to made him an incredible player.
He was quite slight when he first came in and very quiet, but when he went onto the pitch, that's where he expressed himself. He's one of the best runners I've ever seen, and so difficult to tackle in the way he moved.
He's back in great form again, that innate ability to move around players and keep his balance. It's so difficult to move around players like he does and stay at sprinting speed. That's natural talent.
It's hard to believe he's still 27 – well, nearly 28 –  and I think it's just down to his maturity. Being surrounded, not only by Paulie, but by so many other dedicated professionals from those Heineken Cup squads early in his career, guys who had been on the beat for years, has stood to him. I often wonder how many more caps he'd have for Ireland had he not picked up so many injuries, because when he's fit, he's quality.
He was nothing like's we'd seen from homegrown players in Munster at the time, in that respect. From day one I was impressed with him. He would always liked to have been played as a centre, and I'd love to have seen him there more for Ireland.
When Brian O'Driscoll was finishing up I saw it as a natural progression for him to move into that role. They're very similar players in the way that they run, and they're able to beat defenders, and they both have that intelligence on the pitch.
I would have always known him as 13, he just fitted that mould in my eyes. For Ireland, he's been for the most part a winger. I don't think that's going to change, but from my point of view, he can fill that 13 jersey very well, which we saw him do against Wales in Cardiff.
Be part
of the team
Access exclusive podcasts, interviews and analysis with a monthly or annual membership.
Become a Member
I think he'll definitely start next week against Italy, but I'd like to see him as a 13.
Personally, watching Jared Payne in the centre in the last few weeks, he just looks too hesitant.
When I see him with the ball in hand, I just can't help picturing him thinking what he should be doing next. When he takes the ball on and doesn't see the space, I think he looks a bit confused.
He seems to be second guessing himself, and doesn't seem to have the same flair and energy that someone like Keith can offer in those channels. That's just my view from watching him in the last few weeks.
Simon Zebo is someone else who wowed me today. Obviously we have to look at the opposition – they aren't the best – but these guys needed a good performance, and Simon gave that and more.
He has that X Factor we always talk about, and the little kick through that almost created the try of the tournament was incredible, that kind of natural talent, and also that pass from midfield to Earlsy to score on the wing.
I've played alongside him and he just brings something different. Similar to Keith, he's so skillful, and can change a game.
That ability to score tries from nothing is so vital, and I think it's going to be badly needed on the wing in the bigger games coming up.