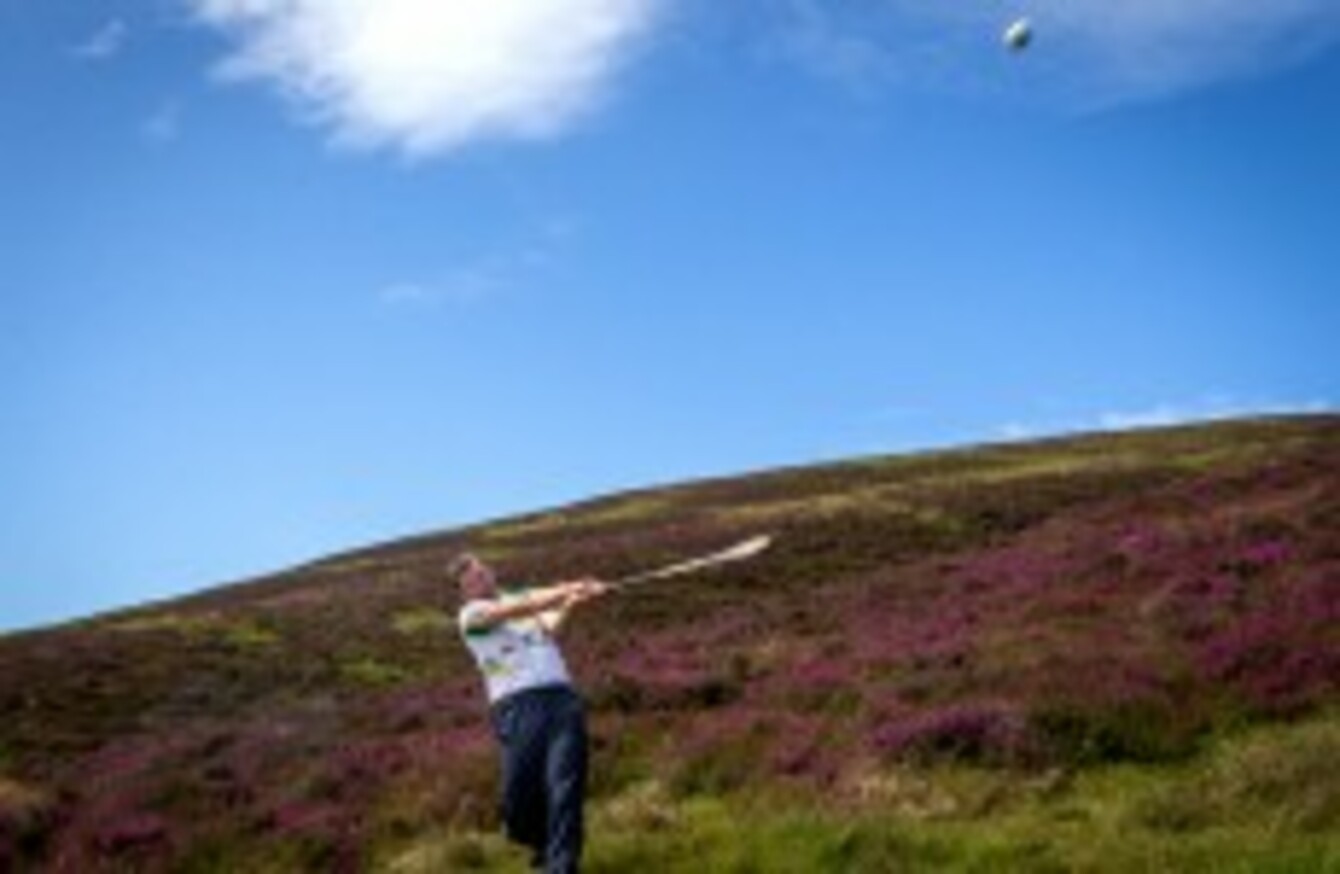 Image: Ryan Byrne/INPHO
Image: Ryan Byrne/INPHO
MANY OF US will work off some of the turkey and pudding consumed over the last few days by taking part in our local hurling club's annual Poc Fada competitions this week.
Legendary Tipperary goalkeeper Brendan Cummins is a handy man to ask about achieving success in such competitions.
The Premier County man won eight All-Ireland Poc Fada singles titles in the Cooley Mountains between 2008 and 2014. That's fair going.
"There's two things," says Cummins when asked what the recipe for success is when we sat down recently to discuss his autobiography. "I was an only child. The back garden at home wasn't massive — 25 yards long by 15 yards wide — so I kept losing hurling balls.
"Do you remember, those plastic footballs you'd get as a kid in the garage? When they bust and were left out overnight they'd freeze. So I'd start hitting that then — my left side and my right — to see how far I could hit it.
"So it was strengthening my arms. I could never hit that ball too far. I never did weights that much or press-ups to get stronger. But I think it strengthened my wrists and helped my timing.
"And the other thing then is my dad soaked a ball in water over night. I was never hitting an ordinary ball, I was always hitting something that was too heavy. And if you hit a ball that's too heavy you'll get a shock along your arms into your shoulders.
"So constantly doing that probably gave me strength, so when I went to hit a normal ball it went further. And I was doing this since I was nine or 10; and I didn't do it to build up my strength — I did it because I didn't want to lose a hurling ball.
"Even at home now, the hurling ball [son] Paul hits is heavier for that reason. I have him outside hitting one. If you come to underage training in Ballybacon I have them hitting footballs with hurleys just as a strengthening thing. I think if your technique is right… the gym will only do so much, but if you're hitting the ball from a standing position you're relying on balance and timing as much as anything else."
So can we do much between now and competition time?
"I went up the mountain once to practice in the V – myself and Pam in the runners and pink tracksuit went up — sure I lost the hurling balls in two pucks," says Cummins. "It's not like above in the Cooley Mountains where it's all heather; I went up a raw mountain."