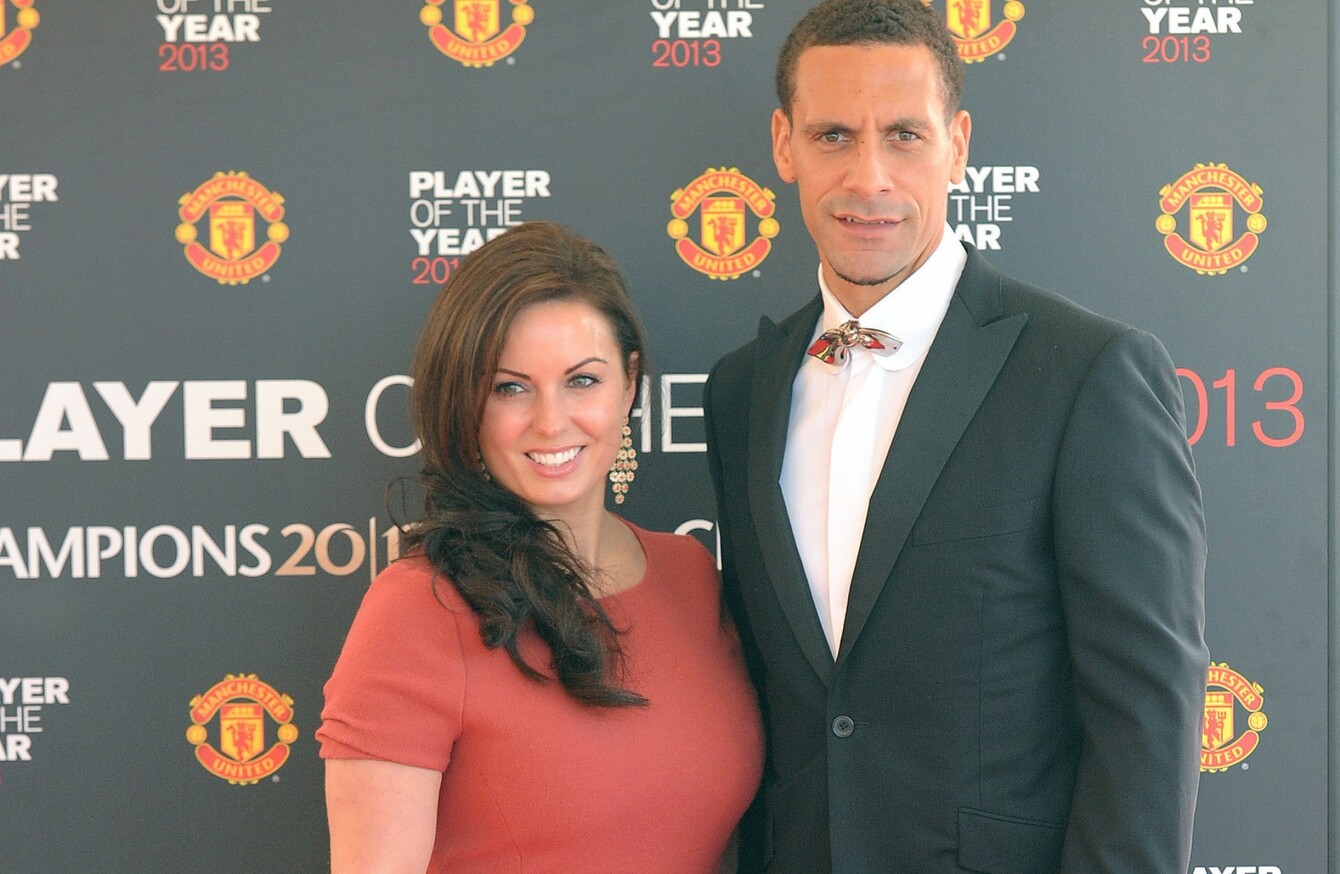 Image: Martin Rickett
Image: Martin Rickett
RIO FERDINAND SAYS he turned to drink following the tragic loss of his wife Rebecca in March 2015.
His late partner was just 34 years of age when she lost her battle with breast cancer.
Former Manchester United defender Ferdinand brought a highly decorated playing career to a close shortly after Rebecca's passing, with his three children becoming the focal point of his life.
A man who was an on-field leader at the peak of his powers – with six Premier League titles, a Champions League triumph and 81 England caps on a glittering CV – initially struggled to come terms with being a single parent.
Ferdinand, whose tells his story in a one-off BBC documentary, admits that he sought solace in late-night drinking in an effort to combat his grief.
Speaking to the Radio Times about 'Rio Ferdinand: Being Mum and Dad', the 38-year-old said: "At the beginning I was drinking a lot at night time.
"We have a lady, luckily enough, who lives with us, she would go to bed and I'd come back down in the middle of the night and probably drink a lot for the first three or four months. But I would get up and do the school run and stuff."
Ferdinand has also discussed how he can now sympathise with those who find themselves in a 'dark place' in times of trauma, with it only through the support of those around him that he was able to avoid slipping into a similar trap.
He added in the upcoming show: "That's why a network of people around you is so important. And I was fortunate to have that and also having my kids as inspiration to make sure I get up and do things and try and make things work.
"Some people aren't afforded that, some people haven't got that, and that's when I started to become a bit more sympathetic when people do go to places that are dark places.
Ferdinand added: "I used to look at people or read stories and think, how can you be so selfish and commit suicide or attempt to commit suicide or whatever.
"But I can actually sympathise now because I understand that you get to places where you think, if I didn't have that network of people or my kids who I use as an inspiration to be able to get up and think straight, I can understand that."
The42 is on Instagram! Tap the button below on your phone to follow us!