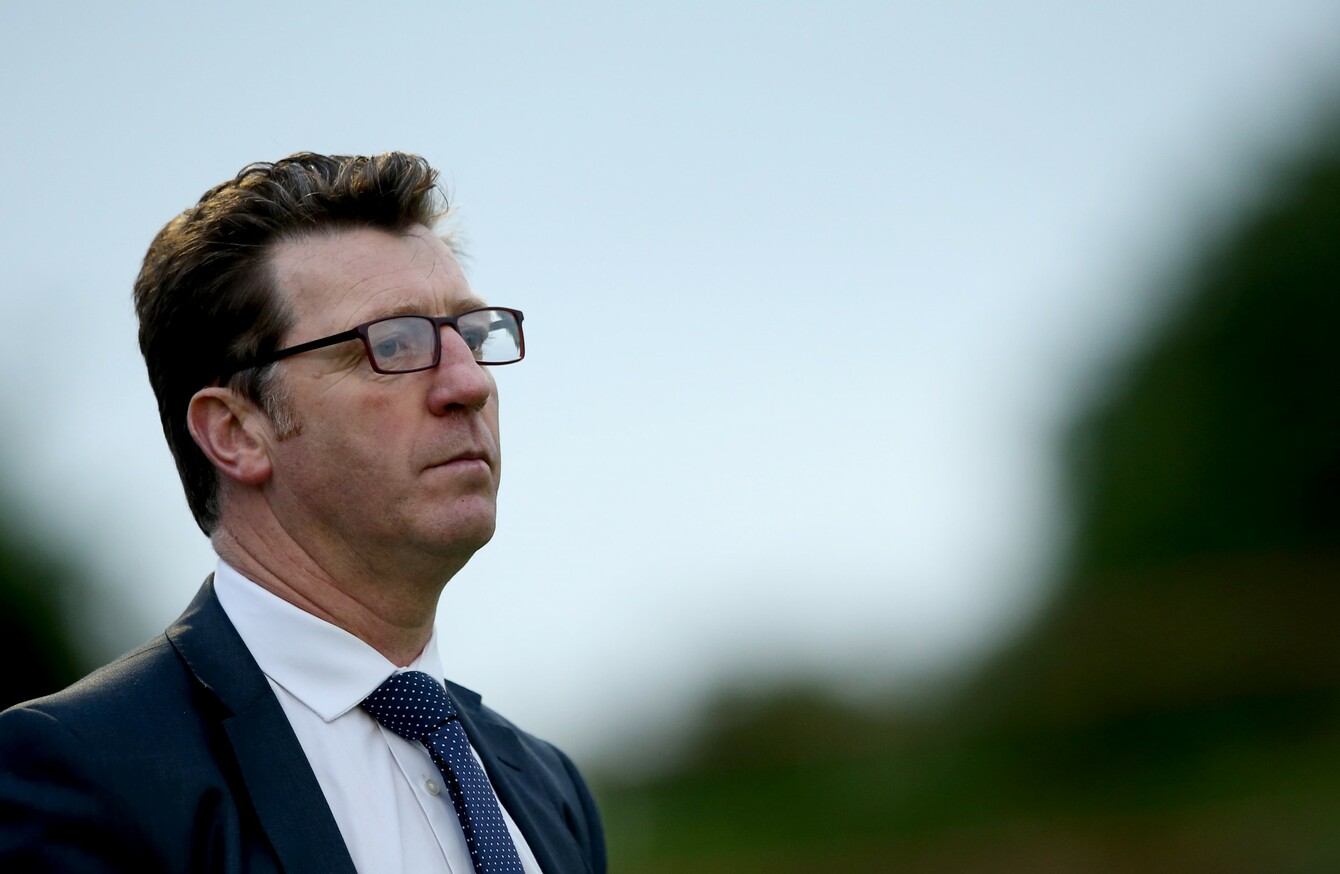 Roddy: LOI would be lost without supporters and voluntary workers.
Image: James Crombie/INPHO
Roddy: LOI would be lost without supporters and voluntary workers.
Image: James Crombie/INPHO
SO, RODDY CALLS the League a shambles.
He's done it before, in a variety of ways across a variety of media outlets.
But this time, it's significantly different. The FAI banned him for six games and fined him €1,500. By any rational or historical standard within our league, that level of fine and ban on a manager for a relatively innocuous statement is unprecedented. The whole episode just doesn't sit right.
The ridiculous thing is that in taking this action, all the national association have done is to prove Roddy at least partially right. The FAI have put themselves in a situation where their disciplinary processes, fines, and the general treatment of managers has been called into question.
In punishing Roddy, the FAI have ensured his comments will be read by multiples of the number who will have read the original 'offending' column in The Irish Daily Star. The ban and fine has garnered a massive amount of attention that the original comments simply would never have had otherwise.
Bizarrely, if you trawl through a history of Roddy's statements, the offending article wasn't worth the FAI taking offence. The paper's website buzz.ie reported the offending comments as follows:
The game here is fucked without good people who get nothing in return only stress and abuse, and without the players and the phenomenal effort they put in. It would be lost without the supporters and voluntary workers, everyone who tries their hardest to make it happen. Outside of that it's a shambles.
Apart from the last six words, the statement actually reflects comments I've heard from every club and countless FAI officials. Simply put, 'The game here would be nothing without the people who love it'.
However, the FAI disciplinary department have deemed the comments to be unacceptable. This has massive implications for clubs and managers, who are now effectively silenced from offering any form of dissent or criticism. I've seen numerous examples over the years of new or young managers gradually being worn down to banal platitudes because they and their clubs cannot afford the associated fines.
A natural off-shoot of the fine and ban is the reaction of other managers within the game highlighting their vulnerability. There's been talk of resurrecting a Manager's Association to protect their collective interest, and when you see Pat Fenlon coming out in support of Roddy, you know there's been a shift in thinking.
Coincidentally, the day prior to news of Roddy's fine being made public, the Professional Footballers' Association of Ireland (PFAI) were visiting the English League Manager's Association (LMA). When I saw the tweet below, my first reaction was to assume they were thinking of expanding their services to managers, emulating the LMA.
Be part
of the team
Access exclusive podcasts, interviews and analysis with a monthly or annual membership.
Become a Member
There's certainly a sense that managers might need further protection, and that's understandable. The FAI have a standard players' contract that is mandatory and lays out working conditions for professionals, but no such protection or common standard applies across management roles. More than one club has ended up on courthouse steps with managers in recent years.
That said, I find it an incredible coincidence that the announcement of Roddy's unprecedented fine and ban came less than 24 hours after Trevor Croly and PFAI general secretary Stephen McGuinness were in the LMA offices "discussing the services they provide for their members". I find it difficult to envision a situation where managers would collectively partner with an organisation which is a tenant of the national association from which they're currently seeking protection.
But if anything would get managers thinking about such a move, it's a fine such as that handed out to Roddy, which has massive financial and competitive implications for him and his club, Waterford United.
While I'm not one for conspiracy theories, it has been suggested to me by a couple of people within the game that the extent of Roddy's fine on this occasion feels like there's a bigger game being played or a bigger point being made.
It's one to watch. 'Game of Thrones' has nothing on the twists and turns of the League of Ireland.
The42 is on Snapchat! Tap the button below on your phone to add!