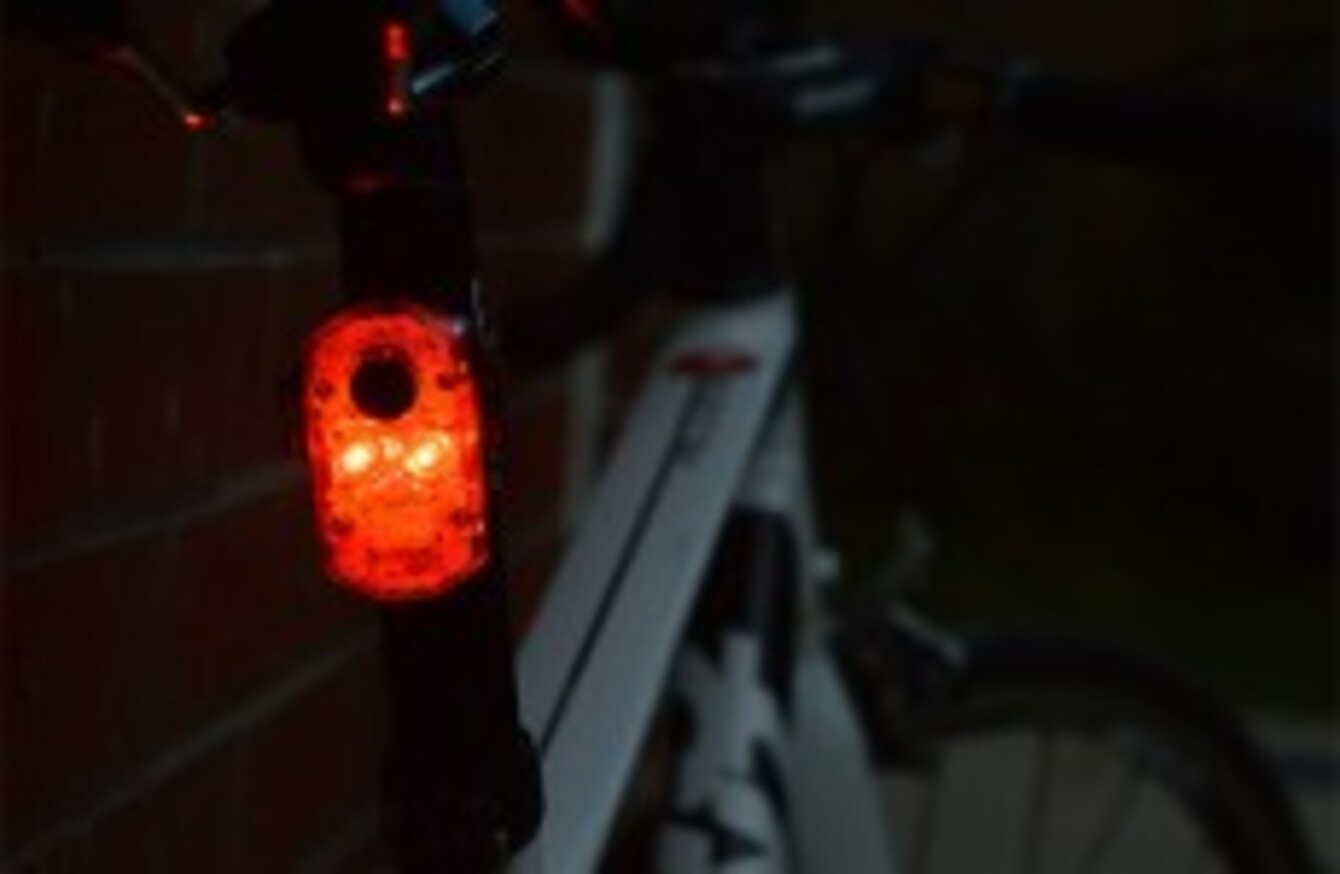 Image: See.Sense
Image: See.Sense
AN IRISH COMPANY that manufactures and sells bike lights, amongst its other innovations, has smashed its crowd funding target following the completion of its Kickstarter funding campaign.
See.Sense, based in Newtownards, Co. Down, originally set a goal of generating £24,000 (€33,000) to go towards the development of its new ICON smart bike lights.
But within 16 hours the company went on to hit £80,231 (€112,000) from almost 1,000 backers.
The money will be used by the company, run by husband and wife team Philip and Irene McAleese, to develop See.Sense ICON, its latest product.
The light is an intelligent and connected light that instantly turns any bicycle into what the company describes as a "fully connected ride".
As well as doing the obvious, the light has a number of superb features such as responding to different road conditions by flashing more or less, a 'crash alert' which calls a predetermined person in the event of an accident and a 'theft alert' system amongst others.
The ICON can be adjusted from flashing to constant. Brightness can be adjusted with a slider and battery life can also be checked.
See.Sense say more features will be added to the app in time as things like cadence are already being picked up by the sensors.
The ICON and the Kickstarter campaign were both launched at The Cycle Show in Birmingham at the end of September, with investors given a 30-day window to get involved.
In 2013 See.Sense raised nearly £34,000 (€48,000) for the first version of it, with over 500 people backing the product.
"Our inaugural light See.Sense 2.0 captured the imagination of cyclists and media around the world and with the overwhelming success and support on Kickstarter we hope that ICON will take See.Sense to the next level," Philip McAleese, CEO and Co-founder said.