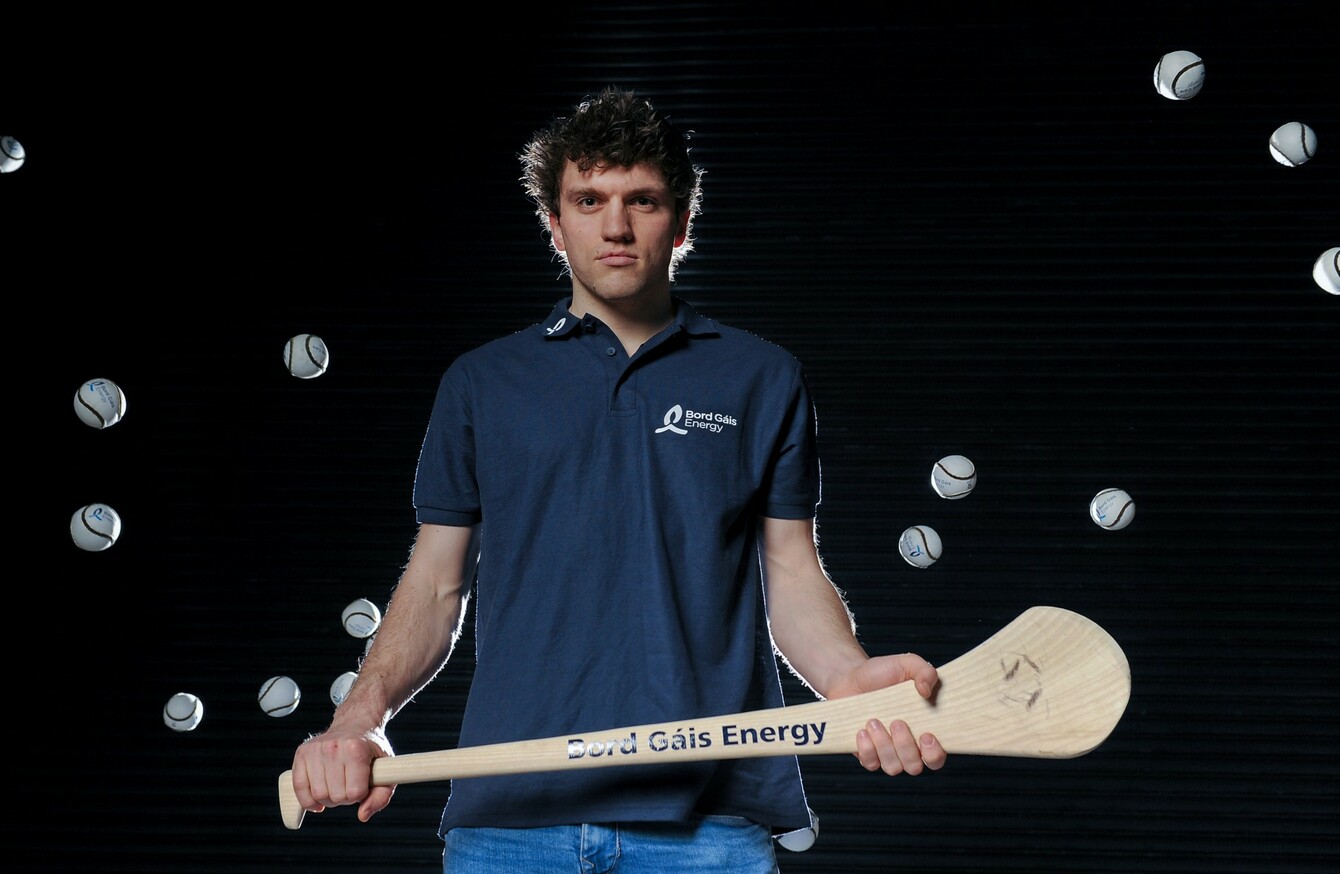 Shane O'Donnell was in Dublin yesterday.
Image: Seb Daly/SPORTSFILE
Shane O'Donnell was in Dublin yesterday.
Image: Seb Daly/SPORTSFILE
SHANE O'DONNELL ADMITS he 'could do with being bigger' after his manager, Davy Fitzgerald, called on referees to give the Clare forward more protection.
At the start of this league campaign, Fitzgerald said the 21-year-old is being 'absolutely killed' when in possession as defenders look to nullify the threat of the Éire Óg clubman.
And while O'Donnell says he continues to work in the gym, that aspect of the game isn't something he particularly enjoys.
"Maybe I could do with being bigger in general as a lone full-forward," he said. "It's dangerous for me to voice as opinion on it.
"I wouldn't be a major fan of the gym – I'd prefer to be out hurling. But it's getting to the stage where if I come up against Paul Murphy and it's a high ball – if I haven't been in the gym at some stage in the year I've no chance really.
"Lads are just bigger in general. Not compared to football really but lads are bigger. Strength and conditioning is coming much more into it. Being smaller isn't really an option. To a degree. I'm not going to be John Conlon's size any time soon.
"From my point of view, I'd prefer if everyone was my size and weight but that's not going to happen. I don't think it's a problem. There is room for both size hurlers in every team. Lads like John Conlon – big, really able to hurl. Then we've a decent few smaller hurlers, myself, David Reidy."
O'Donnell is currently working his way back to full fitness after missing Clare's last two outings with a foot injury.
He is hoping to return for Sunday's clash with Kilkenny in Thurles, a game which would certainly provide a stiff appraisal of his physical attributes.
The Banner County have won all six of their league outings and, most significantly, have earned promotion back to Division 1A at the first time of asking.
Regardless of the outcome at Semple Stadium this weekend, it's been a successful campaign for Clare, according to O'Donnell.
"At the start of the league, our aim was basically to get out of 1B and fortunately we did that," the UCC student continued. "We had a big day against Limerick and we came out the right side of it. We haven't lost a match yet. In all metrics, it's been a good league.
"There was a lot of soul-searching [last year]. Not even soul-searching. It's hard to put a finger on it. When you train so many times over the year you can't say 'oh, it was that training after Christmas there that we skipped'.
"It's too spread out for specifics, like. I couldn't really tell you what it was. I don't really know.
"The attitude in the camp was never bad at all. Donal Óg [Cusack] and the others obviously bring a new voice, it was never like we were 'this manager or that manager isn't up to scratch' or anything. It's just that sometimes a new voice makes a difference."
Clare's last appearance in a league final, back in 2005, was against Kilkenny and there have been many ding-dong battles between the two counties down the years.
"Clare and Kilkenny always seem to have great games. It's just always very close and obviously we lost by a point twice to them last year. Whatever way it works out, there always seems to be a bit of space on my side and they rack up serious scores and we are always trying to catch up with them.
"Whatever way it works, the games are fantastic and they are a joy to play. That's why I'm fighting to get back for this game more than any other game.
"They always seem to come out of the blocks against us and fairly put it up to us. Kilkenny are the benchmark and everybody is trying to match them. But the different styles? I wouldn't read too much into it, really. We don't think we're the bastions of a different style of hurling.
"We just go out and play to our strengths, or attempt to at least. Kilkenny do the same. They tend to be more effective at it unfortunately."
Former Clare manager Ger Loughnane recently caused a stir when he insisted that there is 'no way' the Cats should be aiming to win a third successive All-Ireland title in 2016.
Loughnane said the current Kilkenny squad is 'functional beyond belief', comments O'Donnell says are 'pretty ludicrous'.
"I think any team going for three-in-a-row absolutely deserves to be there and especially in hurling because there are so many teams that could win an All-Ireland, so for them to repeatedly win year after year – to say they are only a functional team, I definitely don't agree.
"I don't know if they will associate Ger with us. I think that's pretty ludicrous [thing to say]."
The42 is on Snapchat! Tap the button below on your phone to add!