Image: ©INPHO/James Crombie
Image: ©INPHO/James Crombie
SO THAT'S IT. You've read what we had to say about the five nations that Ireland will have to overcome if we are to win the 2011 Six Nations. Where, then, does that leave Declan Kidney's men?
Age and injuries appear to be the two biggest obstacles standing in the way of an Irish success, but battered and haggard teams have won games and tournaments before.
Can the boys in green restore some much-needed national optimism or should we put away these lovely rose-tinted spectacles until the World Cup rolls around in September?
How did we do in 2010? Second. We had one hand on the Triple Crown and a sneaky outside shot at the Championship itself until Dan Parks came to Croker and kicked the Scots to a 23-20 victory.
This time around? If only we lived in an injury-free world, life would be so much simpler. It's easy to take the "glass-half-empty" approach to Ireland's chances by noting that there is almost as much star talent confined to the sidelines as there is taking to the field, but the simple fact of the matter is that Ireland's competitors all have injury worries of their own.  It would be ridiculous to suggest that any international outfit would not miss players of the calibre of Heaslip, Bowe et al, but this may not be the tournament-defining problem which some make it out to be.
The problem of an "ageing squad" is another interesting point of debate. Six of tomorrow afternoon's starting 15 – Fitzgerald, McFadden, Earls, Sexton, O'Brien and Healy – are all aged 25 or under. Hardly decrepit, are they? Add in to the mix the fact that one of the side's most reliable performers, captain Brian O'Driscoll, is showing no signs of slowing at the tender age of 32 and the age factor suddenly seems slightly less problematic.
Ireland's prospects this time around will really be defined by the team's momentum.  As it stands, the key test will be the trip to Murrayfield. If – and it's a big if – they can make it three wins out of three, the tournament's finale should be interesting. Very interesting indeed.
Key Man? With little to choose between the top three sides this time around,  a number of games will surely be decided by flashes of brilliance from the half-back line. If Jonny Sexton can add some inspirational playmaking to a reliable kicking game, Ireland's task should be made that little bit easier.
One to Watch? While the rest of the rugby world is fawning over Sean O'Brien (we rate him too, don't worry), we'll be keeping an eye on how new boy Fergus McFadden settles in on the wing. If he can open his campaign with a decent performance alongside Keith Earls tomorrow, it should go a long way towards easing Declan Kidney's selection headaches in the three-quarters line.
The bookies say? 11/4
TheScore says? In gambling, never choose heart over head. That said, we've done the patriotic thing and stuck what's left of January's pay packet on the boys in green.
Pick of the archives? Drico's Parisian hat-trick in 2000 may have been the moment when Irish rugby's renaissance really showed its promise, but the Croke Park victory over England in February 2007 just about tops it. I may have mentioned this one before,  but it's certainly worth another look.
Backs (11): Gordon D'Arcy (Lansdowne/Leinster), Gavin Duffy (Galwegians/Connacht), Keith Earls (Thomond/Munster), Luke Fitzgerald (Blackrock College/Leinster), Fergus McFadden (Old Belvedere/Leinster), Brian O'Driscoll (UCD/Leinster), Ronan O'Gara (Cork Constitution/Munster), Tomas O'Leary (Dolphin/Munster), Eoin Reddan (Lansdowne/Leinster), Jonathan Sexton (St. Mary's College/Leinster), Paddy Wallace (Ballymena/Ulster).
Forwards (16): Rory Best (Banbridge/Ulster), Tom Court (Malone/Ulster), Sean Cronin (Buccaneers/Connacht), Leo Cullen (Blackrock College/Leinster), Cian Healy (Clontarf/Leinster), Shane Jennings (St. Mary's College/Leinster), Denis Leamy (Cork Constitution/Munster), Kevin McLaughlin (St. Mary's College/Leinster), Sean O'Brien (Clontarf/Leinster), Donncha O'Callaghan (Cork Constitution/Munster), Paul O'Connell (Young Munster/Munster), Mick O'Driscoll (Cork Constitution/Munster), Mike Ross (Clontarf/Leinster), Rhys Ruddock (St. Mary's College/Leinster), David Wallace (Garryowen/Munster).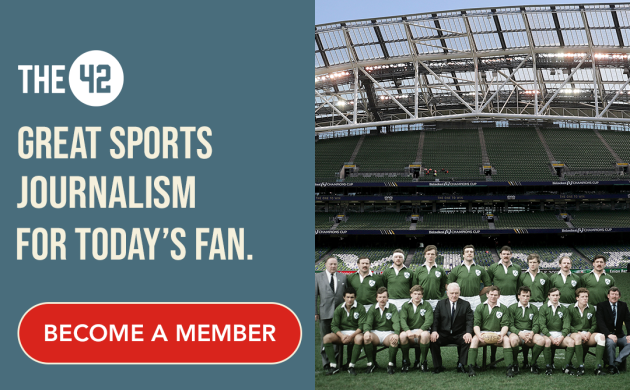 Schedule
Saturday 5 February (14:30) Italy vs Ireland
Sunday 13 February  (15:00) Ireland vs France
Sunday 26 February (15:00) Scotland vs Ireland
Saturday 12 March (17:00) Wales vs Ireland
Saturday 19 March (17:00) Ireland vs England
Read the other previews in our Six Nations series | Check out Declan Kidney's starting 15 for tomorrow's clash in the Stadio Flaminio | Nick Mallett has handed Kristopher Burton his debut against Ireland | Boost for Ireland as star trio pen new deals