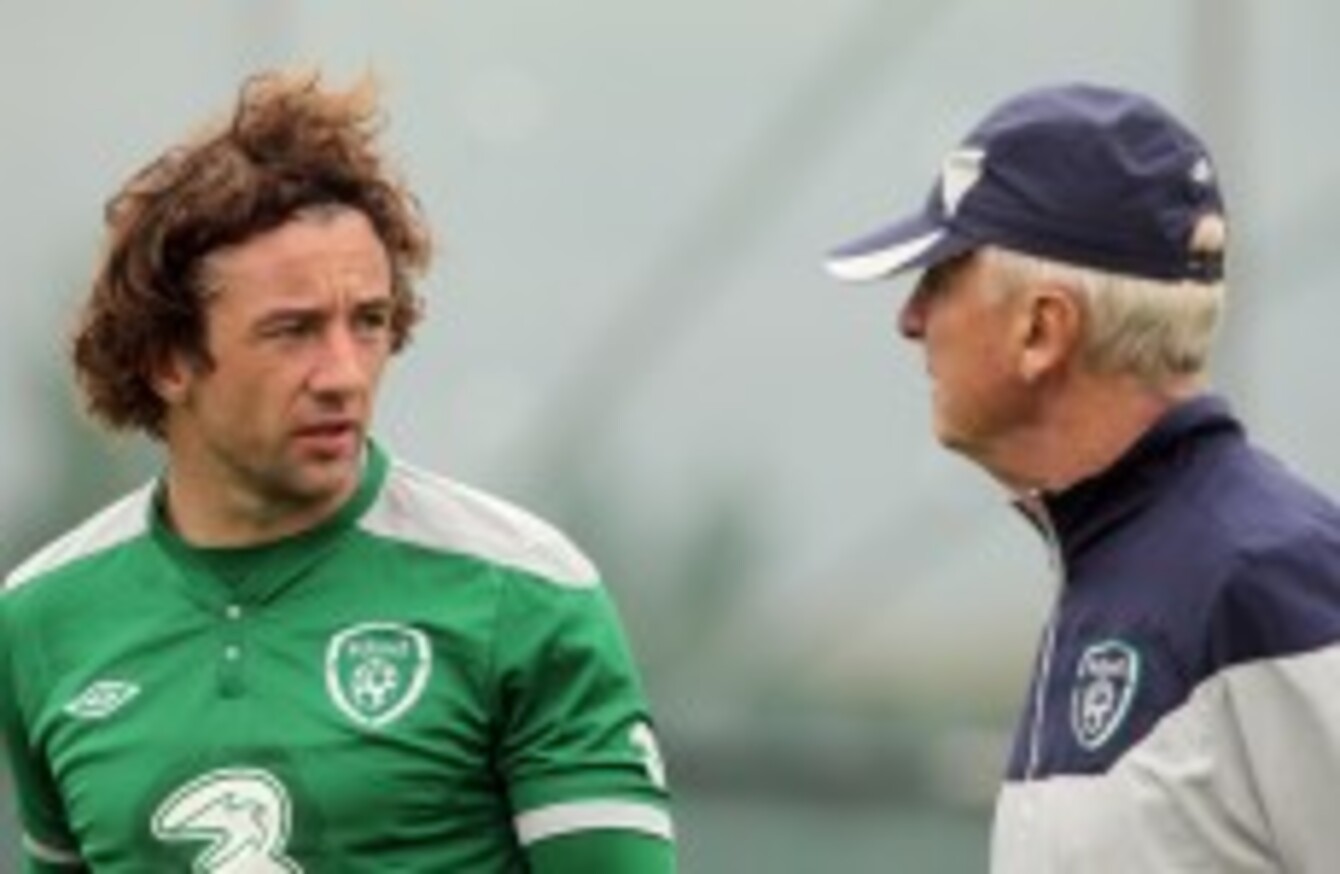 Image: Donall Farmer/INPHO
Image: Donall Farmer/INPHO
IN AN EXTENSIVE column in today's Sunday Independent, Stephen Hunt gave a valuable insight behind the scenes of the Republic of Ireland camp before the ill-fated European Championships in 2012.
Hunt touches on many key areas, from his rivalry for selection with James McClean (where he would delve in to a past battle with Bobby Convey for motivation) through to the group defeats.
It was before the tournament even kicked off, however, where Hunt in hindsight can see all the warning signs of a squad not quite up to speed for the tests that awaited them in Poland.
"Giovanni Trapattoni named his squad on May 7, three weeks before the final deadline," writes Hunt in the Sunday Independent.
"The way things turned out he might have been better sticking with an extended group at that stage but we were doing things Trap's way and over the next month we began to realise that the familiarity we had with Trap's ways bred something which, if it wasn't contempt, could be mistaken for boredom."
As for the pre-tournament training base in Montecatini where Trapattoni was feted as a returning hero, Hunt bears no ill will for the town, but is still puzzled by the decision to go there.
"When I am old and grey and weary I would like to retire to Montecatini. Then I might see what Giovanni Trapattoni saw in the place because from the moment we arrived there to begin our build-up to the European Championships, it was clear that time was going to drag."
He added: "How do you think you would feel on the eve of your first major tournament? Excited? Probably. Nervous? For sure. A combination of both? Most likely. Or would you find yourself saying 'Thank fuck it's here', grateful that the monotony might be coming to an end, that at last there might be something to do? That's how I felt when we arrived in Poland, it was mainly relief."