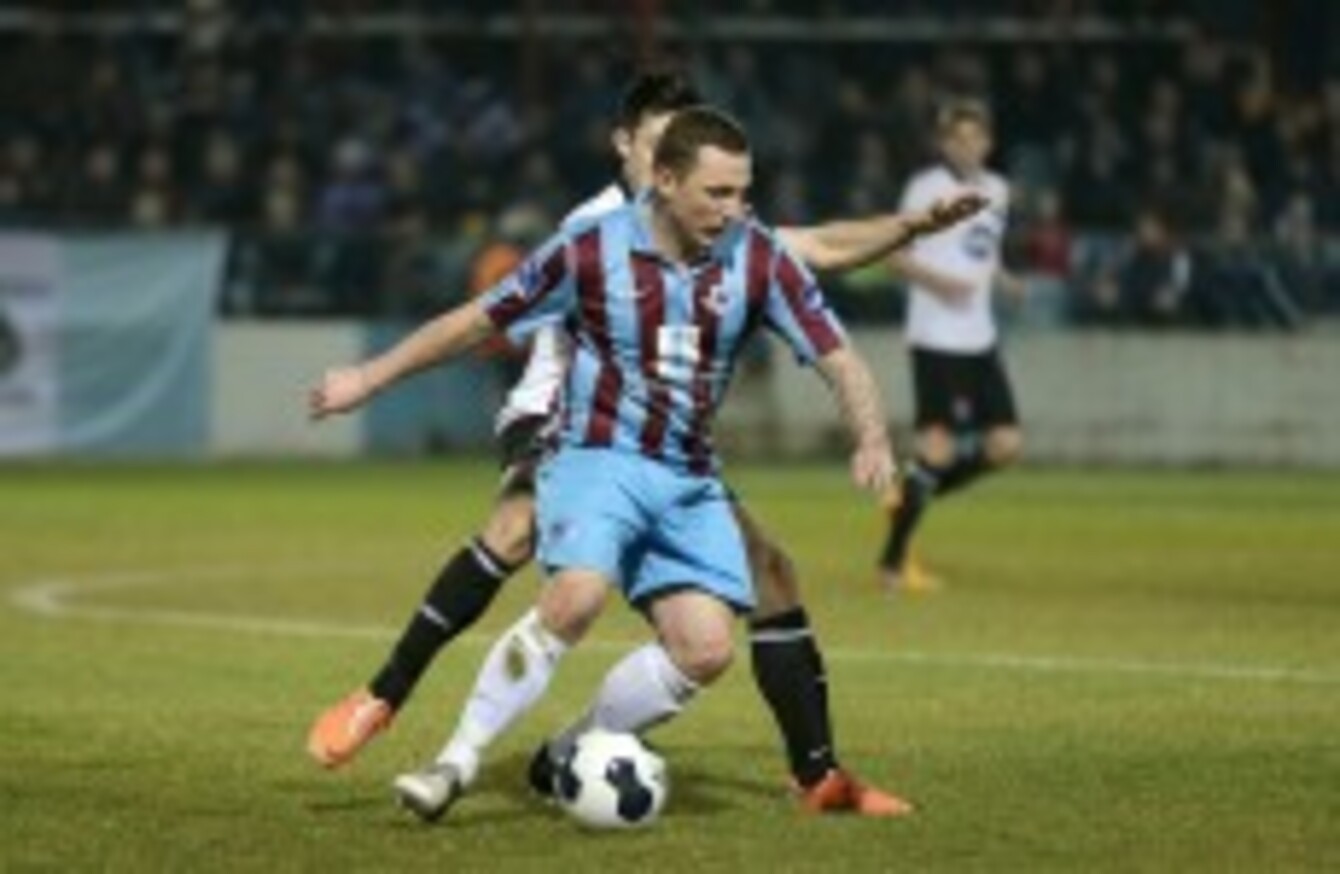 Drogheda United striker Gary O'Neill.
Image: INPHO/Morgan Treacy
Drogheda United striker Gary O'Neill.
Image: INPHO/Morgan Treacy
Updated at 11.42 on 19 March
I AM ADAMANT that Sunday games have got to be binned.
Televising matches at 3pm is doing no favours to anyone.
RTÉ were all in favour of showing Cork City v St Patrick's Athletic on the first night of the season as they knew there would be a big crowd and they wanted to feature the league champions.
However, Cork thought it would affect gate receipts so RTÉ opted instead for Shamrock Rovers v Derry City. Although they looked to move the game from Sunday to Friday, the FAI refused to change the fixture.
Unfortunately, due to TV scheduling Sunday afternoon can be the only slot free. However, if that is the case I would choose not to show them at all.
Last week wasn't as bad because it was Rovers and it was 5.30pm, so you had some sort of atmosphere.
But if there is anything to be learned from Derry v Cork it is that you have to be certain that there is going to be a crowd if you want to show a match live on a Sunday. It was dead and it does no favours to the league at all.
I'd be amazed if anybody who watched Sunday's game is going to tune in to watch another one live on RTÉ to be quite honest.
Thankfully, however, televised Friday night games will return when Shamrock Rovers host Sligo Rovers on 28 March while we will get to see the league champions this Saturday as RTÉ are showing St Pat's v Limerick.
On a much more positive note, it is wonderful to see Gary O'Neill healthy and backing scoring goals again after recovering from testicular cancer.
I remember watching a YouTube clip of him scoring in pre-season. It was a cracking goal and I was delighted for him at the time.
Even the fact that he was able to get back fit for pre-season was extraordinary because I thought he might struggle to when he was diagnosed in September.
I was speaking to him in the off-season and he told me that he is being constantly monitored by the doctors.
It can have different effects on people and could possibly stop you in your tracks. You could stand still for six or seven months just thinking about it but he hasn't done that.
Gary has dealt with the situation very well and used football as a way of getting over it. He has just got on with things.
As we saw on Friday night, he is once again starting to stand out as the quality player that he is for Drogheda.
The football community came together and showed huge support for him during an unbelievably testing time in his life, which can be overwhelming but it seems to have had a really positive effect on him.
You would like to think that it played some role in his rehabilitation.
I think he found himself in a situation that he wasn't used to such as speaking at golf days which were organised for him.
These are all things that he has had to learn to deal with and there is no doubt that it has made him a stronger person… and maybe even a better player!
Knowing the person that he is, I did always feel that he would keep a positive attitude.
I said it before, I don't believe Drogheda will contend for the title this season but a push for Europe is what they should be looking towards. That's a very good result to go away at Dalymount and dig out a draw.
It was down to a little bit of luck and some opportunistic play by Gary. The goals were mistakes on Bohemians' part but he was there to capitalise on both occasions.
Bohs have actually looked a bit better than I thought they would be and they could certainly be in the frame to push that that upper middle section of the table.
They've got the likes Paddy Kavanagh, who is on fire at the moment. He has been very impressive, scored a great goal last week and showed real quality in build-up play on Friday night. I know from talking to Owen Heary that he has been impressed by him.
They haven't got a huge squad but if they can keep guys like Kavanagh fit I think they will do well this year.
From what I have seen in the first two weeks though, I can't see beyond St Patrick's Athletic and Shamrock Rovers.