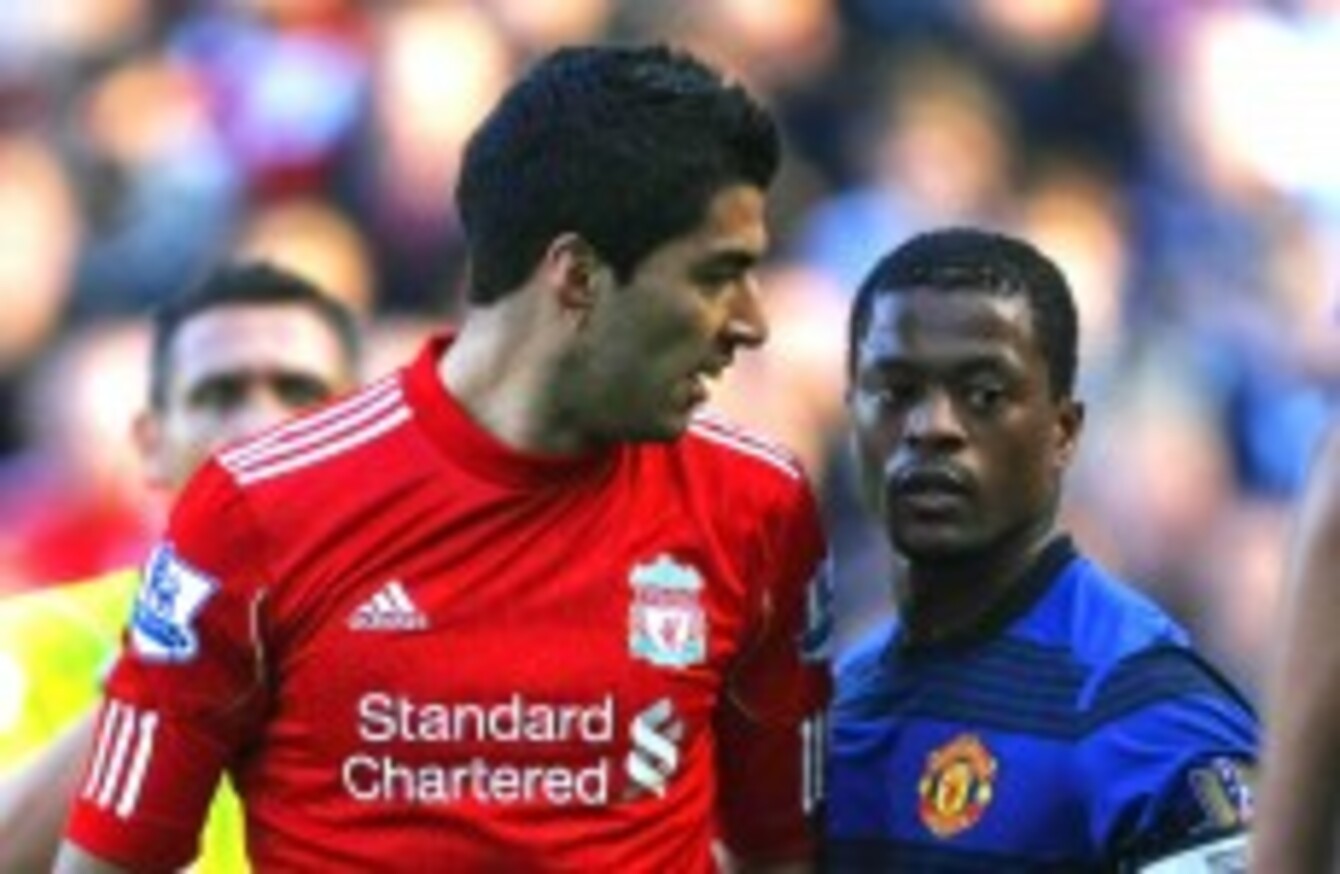 Image: Tim Hales/AP/Press Association Images
Image: Tim Hales/AP/Press Association Images
LIVERPOOL STRIKER LUIS SUAREZ has reignited the race row between himself and Patrice Evra by calling on his accuser to either prove his claims or apologise.
An independent FA panel is still investigating Evra's complaint that the striker racially abused him "more than 10 times" when the pair squared off during last month's 1-1 draw between Liverpool and Manchester United at Anfield.
Suarez immediately denied the claims through a club spokesman and on his official Facebook page but was then asked to make no further comment until such a time as the FA's interviews and enquiry were complete.
The Liverpool frontman is at home in Uruguay on international duty this week, and in comments made to El Pais newspaper, spoke publicly on the Evra race row for the first time.
"The FA will have to clear it up with him, because there is no proof at all that I have said anything racist," Suarez said. "I didn't say anything like that to him."
Instead, Suarez said that he called Evra a commonly-accepted name, one used by the Frenchman's Manchester United team-mates, but remained vague about what exactly had transpired between the pair.
"There were two sides of our discussion, one in Spanish and one in English. I didn't insult him, it was just my way of expressing myself.
I called him something that his own Manchester United players call him. Furthermore, even they were surprised at his reaction on the pitch.
"There are things that happen in football, all in the moment, that leaves one feeling bad. Now we have to wait to see this issue decided and then the Manchester player and I will have to clear things up.
"Depending on who ends up in the wrong, one of us will have to apologise."