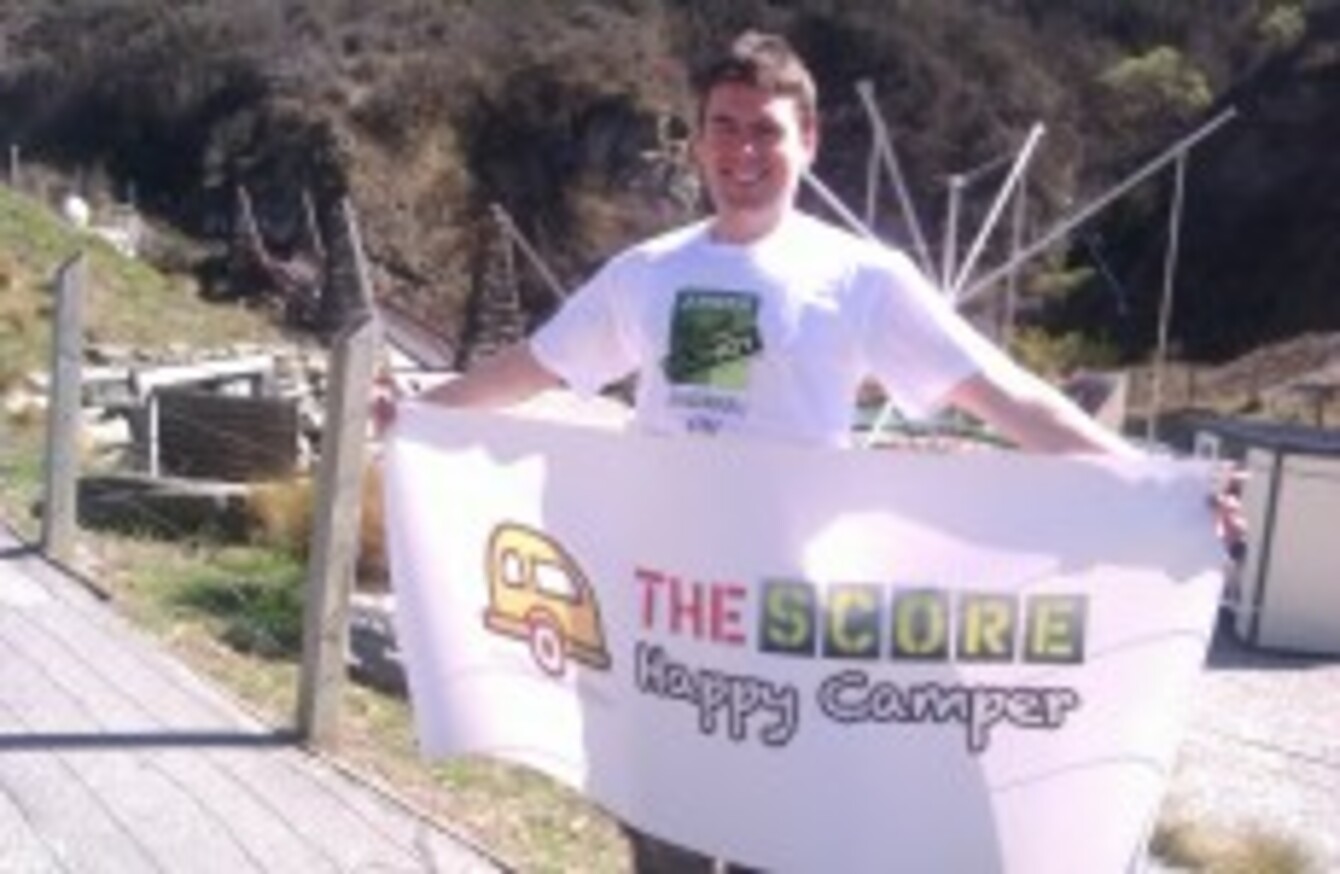 THE HAPPY CAMPER has an adventurous soul. When travelling, we like nothing better than going native.
By that we mostly mean sampling the indigenous beers, but also shop in the local supermarket and sometimes we even pick up some of the accent, or 'ick-scent' as they say round these parts.
But when we're not moving vowels to unsuitable places in our words, we are doing other activities that the New Zealanders do, or at least the thing they have made most famous around the world.
In 1986, AJ Hackett was the first man to throw himself off a bridge with the hope of living. Today, on our way out of Queenstown, we visited his creation; the world's first commercial bungy jump at Kawarau Bridge.
As with the sky-dive Del was the first man to put himself forward and leap into the unknown, followed by me: 84 kilos of Irish beef free-falling toward the Heineken-bottle green river below. Checklist completed; seen it, done it got the T-shirt… now for some rugby.
The road out of Queenstown took us through yet more incredible looking arid brown and grey hillside, which angled into royal blue lakes. But the further we went across the Otago province, the less dramatic and more hospitable the vista became, the grass turned green and ewes with new born lambs ruled the roadside.
This evening we arrived at our campsite and a Kiwi couple told that there is a space available for only one night, after that it is all booked up. The receptionist tells us we are lucky to have a powered site – luck had nothing to do with it love, this was organised in February!
As you would expect, the place is crawling with our countrymen and women. The first person we see is wearing his Munster training top, there seems to be a higher representation from that province than any other in this country. Perhaps it is that more people from southerly reaches had immigrated to Australasia in the first place. Or maybe they are just quicker to shed the green for red. Either way, Irish people are by in large instantly recognisable by their choice of sports gear.
You would swear that back home rugby jerseys, polos and training jackets are all we ever wear, good on them for representing.
Game face
En route to Dunedin, news of Ireland's starting XV came though on whatever radio station found its way through the mountains to our aerial. It is great to see ROG playing, pulling the strings as the pack goes mano y mano with the azzuri. You can't help but feel that Jonny Sexton needs a consistent run in the team to hit his best form, but O'Gara's performances have richly deserved this starting berth.
Besides, what is the point of having two world-class (we're going native so I'll call them) 'first five-eighths' if you are not going to play horses for courses now and then?
When in New Zealand, throw yourself from a height. When playing Italy, play 10 man rugby until you wear them down and the space opens up… I think that's how the saying goes anyway.