New England Patriots coach Bill Belichick talks to the media at an NFL owners day.
Image: Luis M. Alvarez/AP/Press Association Images
New England Patriots coach Bill Belichick talks to the media at an NFL owners day.
Image: Luis M. Alvarez/AP/Press Association Images
1. "My name is Giancarlo Rinaldi and I am a failed striker. If the theory is that all football writers dreamed about playing the game, then I am perfect proof of its veracity. Even though age would now make it an impossibility, I still lull myself to sleep with idle thoughts of playing in a World Cup final for Italy or winning that never-likely-to-be-seen third Scudetto for Fiorentina."
Like it or not, we are all Giancarlo Rinaldi. His blog is one of the Guardian's 100 to follow in 2011 and last week, he wrote about his footballing dreams for his son's first pair of boots.
2. "Numerous scientific studies have demonstrated that if you place a drunken child or a cognitively impaired orangutan inside a gym, the very first thing they will do is pick up a dumbbell of mild weight and begin doing bicep curls, over and over, staring at themselves in the mirror, hypnotized. Do not be like a cognitively impaired orangutan. Stop doing curls. Curls are for suckers."

If you're an obsessive gym freak, Hamilton Nolan's "I of the Tiger" exercise column on Gawker probably isn't for you. For everybody else though, it's brilliant. This week: on curls.
3. "I think I was born to teach golf. I was a "why" person even as a kid. I questioned everything, and with the golf swing there's an awful lot of "why." When my dad took me to the Canadian Open at Glen Abbey when I was 14, he went onto the course to watch the players, and I went to the range to watch teachers work with players. I sat on a hillside watching David Leadbetter work with Nick Faldo for as long as they were there."
Sean Foley is one of the world's best swing coaches, so when he speaks to Golf Digest's Guy Yocom, you should probably listen.
4. "With three minutes left on a frigid February night in Philadelphia, the Lakers had the ball, a two-point lead and, if history means anything, a certain road win. Some 76ers diehards explored halfhearted "Beat LA" chants. But none did so with the glee you'd expect, considering that the man with the ball was Kobe Bryant, the suburban Philly native who once said of Sixers fans that he wanted to "cut their hearts out." The NBA's most celebrated closer was scrubbed in for the cruelest of surgeries."

When it comes to clutch shots, Kobe Bryant wants the f**king ball (as he politely told Pau Gasol earlier this week). In the "Choke Issue" of ESPN: The Magazine, Henry Abbott looks at why Hero Ball isn't always the best option.
5. "If Bert Sugar—the boxing writer and historian who died Sunday at age 75 of cardiac arrest following a long bout with lung cancer—had never existed, God would have had a hard time inventing him. He'd have needed help from Ring Lardner, Damon Runyan, and A.J. Liebling. And even when they were done, they'd need a strong assist from Bert himself, who came as close as anyone I've ever known to creating a character for himself and then living it."
In the Atlantic, Allen Barra tells the legend of Bert Sugar, boxing's larger-than-life chronicler.
6. "'It'll be a nightmare,' claims the man or woman in the pub we all know. 'The tube will be chaos,' claims his or her friend. 'I'm going on holiday and I'll come back when it's over,' emphatically state so many citizens of what remains, perhaps for a short time, one of the world's great cities, at arguably its finest hour in a generation. (Of this last group, a new moan has recently emerged, as it becomes apparent that the Venezuelan Handball Delegation may not in fact be willing to part with half their country's national debt for the use of a one bed flat in Rickmansworth)."

Why are Londoners so unhappy that the Olympics is coming to their city? The Independent's Tom Peck takes a swipe at a nation of moaners.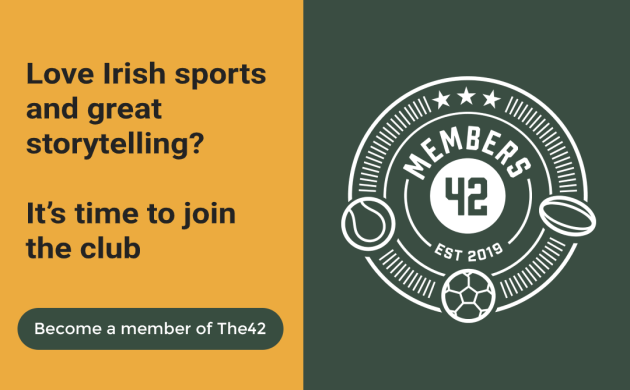 7. "Manning likes to be in control. Of everything. In this process, he was. Elway played the game perfectly by doing precisely what Manning wanted him to do—make your case, then stay out of the way while I make my call. The story of Manning's stressful fortnight of freedom includes misdirection car rides, secret meetings and workouts, and words of wisdom from trusted confidants. Here's how it went down."
It's the behind-the-scenes story of how the most prized free agent in NFL history hit the recruiting trail—and how he ended up a Denver Bronco. Read Peter King on the chase for Peyton Manning in Sports Illustrated.
What gems have we missed? Leave a comment below or email sport@thescore.ie