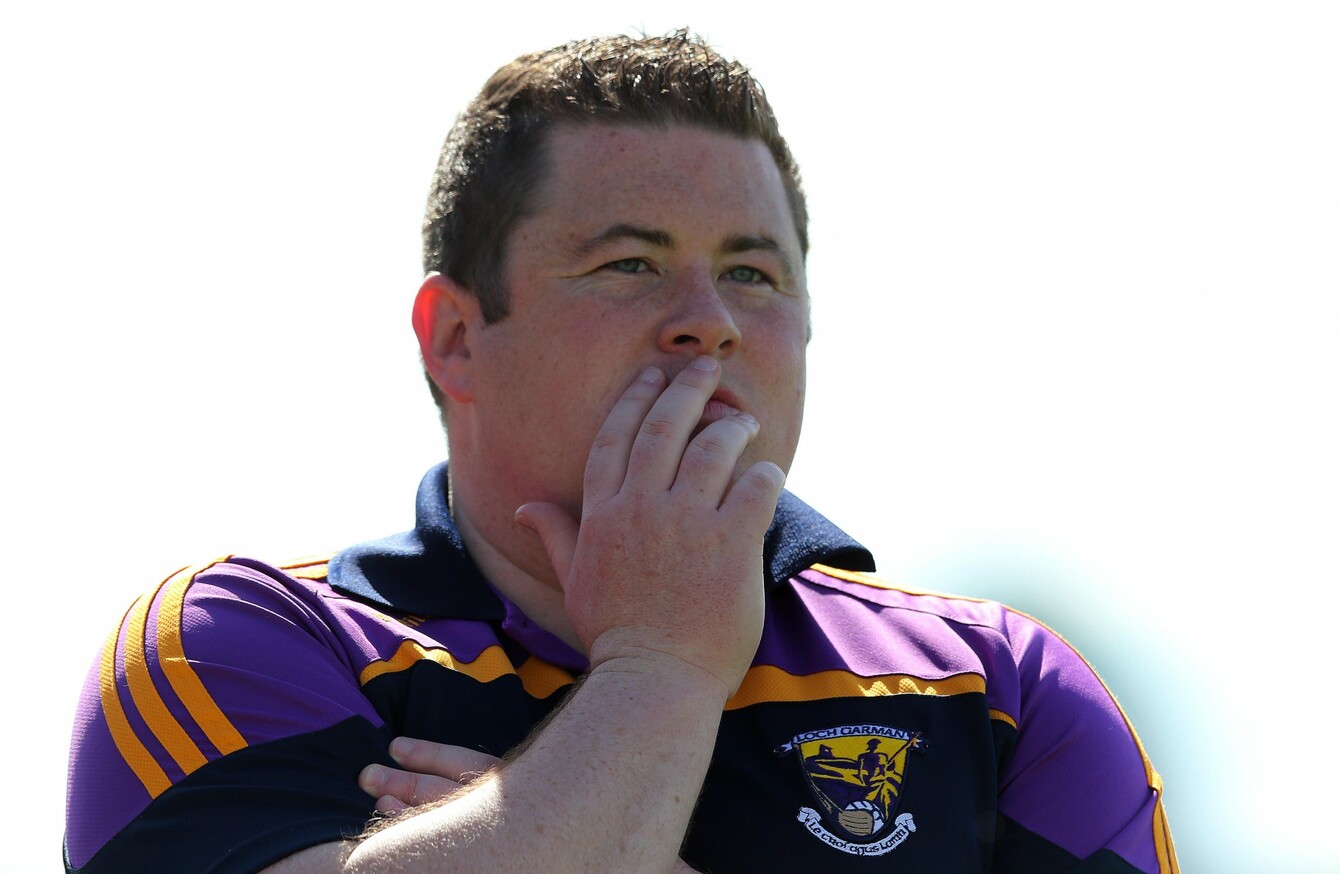 Wexford manager David Power.
Image: Lorraine O'Sullivan/INPHO
Wexford manager David Power.
Image: Lorraine O'Sullivan/INPHO
WEXFORD SENIOR FOOTBALL manager David Power has added former Irish basketball international star and TV commentator Tim McCarthy to his backroom team for the 2016 campaign.
Famous for phrases such as 'Dowwwnnn-Tooowwwnn!' and 'Boom-shaka-laka!', Cork native McCarthy has taken up a coaching role with the Slaneysiders, focusing on effective man-to-man marking and shadowing of opponents.
McCarthy is regarded as one of the country's greatest-ever basketball players and during his international career, he racked up 103 caps, 58 of those as captain.
McCarthy was RTÉ's main live commentator for basketball at the Olympic Games in London, Beijing and Athens. He also covered the 2006 Ryder Cup at the K Club for RTÉ Radio.
Source: Browne/Dailymotion
A former sports columnist for the Westmeath Independent, McCarthy has also worked as a GAA commentator for RTÉ's The Sunday Game.
And Power admits that he's been blown away by the knowledge that McCarthy has already brought to the Wexford camp.
He said: "Tim's a very modest guy and is adding something different.
"I'm learning loads off him and he's bringing a different approach.
"If anyone follows me, they'll know that I keep trying to change, develop and keep the thing fresh.
"Tim will be working a lot with our defence."
McCarthy, who has held several senior positions in banking and finance, is currently the general manager with financial services company Hello.ie.
Power, meanwhile, has also hailed the appointment of Brian Malone as Wexford captain for the 2016 campaign.
The Shelmaliers clubman takes over from Ciaran Lyng, who's not due back in action until March as he recovers from injury.
Power added: "Brian is going into his 11th campaign with Wexford and brings experience and strong leadership, considering the age profile of our senior panel.
We have a dozen under-21s and he's the right person to lead this group.
"The young fellas have huge respect for him and while Brian's a quiet man, he leads by example by what he does on and off the field."
Power also revealed that goalkeeper Shane Roche and defender Michael Furlong are expected to miss the vast majority, if not all, of Wexford's Allianz League Division 4 campaign through injury, with attacker Lyng due back in early March.