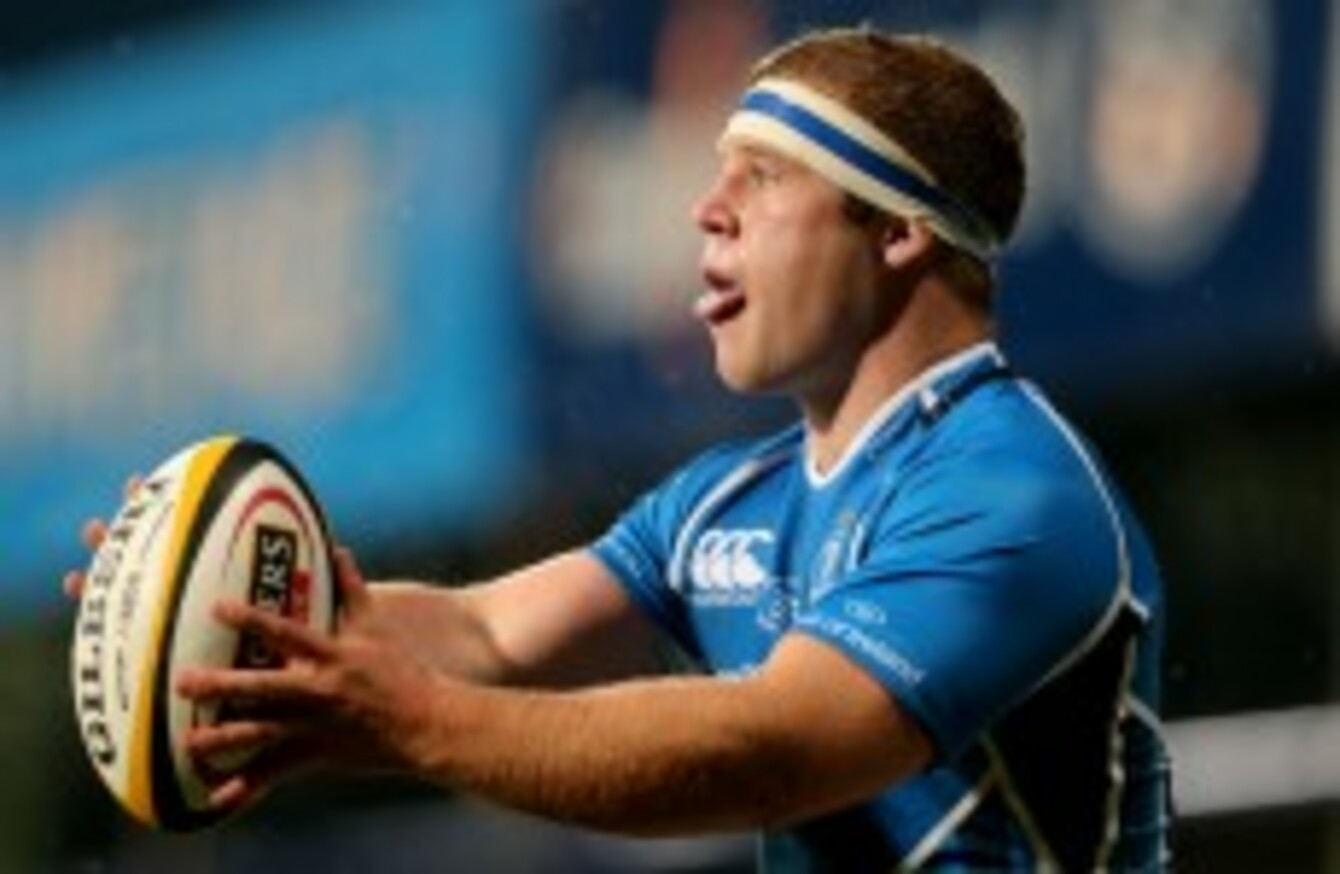 Sexton left Leinster for Super Rugby after the 2012/13 season.
Image: James Crombie/INPHO
Sexton left Leinster for Super Rugby after the 2012/13 season.
Image: James Crombie/INPHO
DESPITE IT PRODUCING some of the world's most exciting players and being watched by thousands of fans on Sky Sports on a Saturday morning, there has been a serious lack of Irish representation in Super Rugby over the years.
Peter Clohessy made a couple of cameos for the Reds in 1997 while serving a suspension (that oddly was only enforced in Europe) while Ruaidhri Murphy played for the Brumbies for two seasons. But as of this season, former Leinster hooker Tom Sexton is Ireland's sole representative in the southern hemisphere's marquee league.
The fact that Sexton qualifies for Australia through his mother made it easier for the Melbourne Rebels to sign him back in 2013, since Super Rugby clubs are even stricter on foreign players than the Irish provinces.
Unfortunately for Sexton, a knee injury ended his year before the 2014 Super Rugby season even began, although he did get back to play in the NRC, which is Australia's second-tier tournament that he likens to the Pro12 when the internationals are rested.
Source: Melbourne Rebels/YouTube
He says he was 'heartbroken' to pick up the injury last year, but now Sexton is back in pre-season training and feels ready to become part of a select group of Irishmen who have played in Super Rugby.
"It is two weeks before our first pre-season game against the Queensland Reds so I can't wait for that," Sexton said.
"I'll definitely get game-time because there are only three hookers but I have to prove myself since I wasn't involved in Super Rugby at all last year."
If you've ever watched Super Rugby, then you know it can be drastically different to the game we see up here. There are more tries, more offloads and depending on your viewpoint, often there's more excitement.
Having been involved in squads in the Heineken Cup and now Super Rugby, Sexton breaks down the differences in style between the two.
"It's a bit more open than in Ireland and I'd say from 1-15 the skill level is higher," he says.
"The game is played at a quicker tempo and there aren't as many tight collisions. The game isn't played as close to the ruck as it is in Ireland. You need to have a very high level of aerobic fitness to play here."
Those attributes seem akin to what was showcased by Leinster during their period of European dominance and Sexton thinks Joe Schmidt's values are very much that of a Super Rugby coach.
"All the stuff that Joe brought to Leinster has put me in good stead for coming down here," Sexton said.
"He had an expectation that players needed to be able to adapt to any situation."
The Rebels are coached by former Munster boss Tony McGahan and they open their season away to the Crusaders. So if Sexton didn't have enough incentive to break into the side already, the prospect of facing off against rugby royalty like Dan Carter and Richie McCaw will certainly drive him on even further.
Being exposed to that expansive Super Rugby style must be a change for a hooker raised on the Irish diet of predominantly close combat.
And from what Sexton has gathered so far, he thinks that one reason the southern hemisphere nations consistently excel is that they expect more from their tight forwards.
"When I was first breaking into rugby I was told, 'hit your lineouts and you'll go a long way'," Sexton said.
"They expect more of you down here. It isn't just enough for you to hit your man every time, then it is like 'what else can you do around the pitch?'"
It is a shame that Sexton is the only Irish representative in Super Rugby currently because the style of play seems perfect for a lot of players, notably Northampton-bound JJ Hanrahan.
While it is hard for the franchises to sign many foreigners, there is no question that any Irish player who went down would come back with superior skills around the pitch.
Sexton thinks it is an option worth exploring for guys back home, although he hasn't been trying to poach any of his own Leinster pals for the Rebels.
"A lot of the lads said that it would be great to go down and give it a go but I don't know if any of them would do it," Sexton said.
"The timing of the season means it is impossible to play Super Rugby and international rugby [for Ireland]. I wouldn't be involved with recruiting any of them but I definitely think players should consider the option of playing ITM Cup or the Currie Cup or the NRC at least. It is a very good standard of rugby."