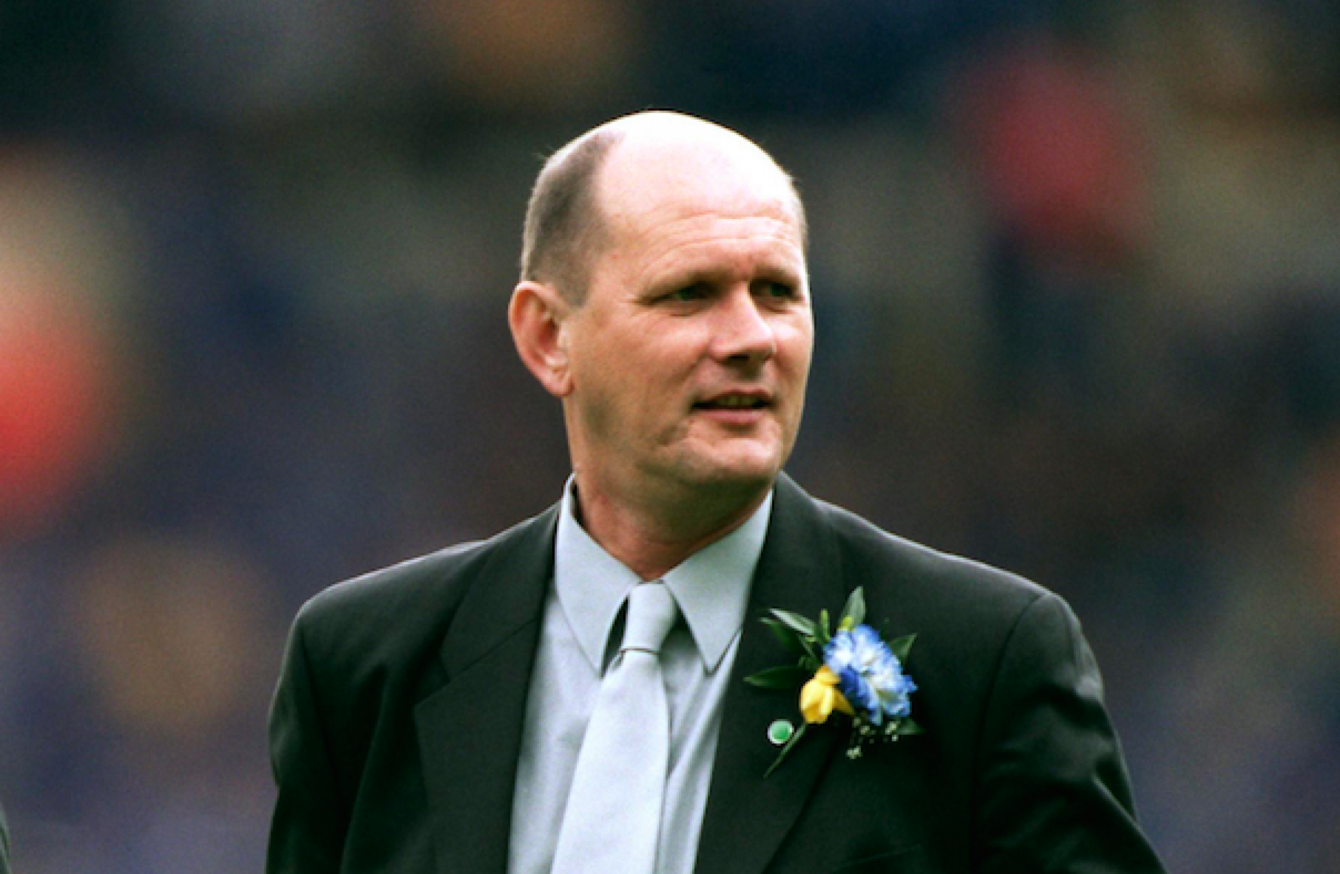 Gwyn Williams, a key figure at Chelsea for 25 years, is at the centre of a litany of racism allegations.
Gwyn Williams, a key figure at Chelsea for 25 years, is at the centre of a litany of racism allegations.
TONY COUSINS WAS with Chelsea's youth side for two years, arriving as a centre-back in 1986 and returning to Ireland as a striker in 1988 to sign for Dundalk.
"I had a couple of clubs interested in me at the time but when I went over, I really liked Chelsea," he says.
Cousins made the move with Pat Fenlon, and the pair inevitably shared digs.
"We were lucky".
"We were with a lovely family – Breda and Vince Randall – and they were really nice and really looked after us.
"We'd a great side at Chelsea and got to a lot of cup finals. We won all the London cups and an awful lot of the players went on to make a career out of the game: David Lee, Jason Cundy, Gareth Hall, Graham Stuart who went on to play for Everton. And some, like Billy Dodds, went on to play in Scotland. So it was a really good team."
Cousins' youth coach at the time was Gwyn Williams, who is currently at the centre of a litany of racism allegations pertaining to his time at Stamford Bridge.
In January, three former Chelsea players launched a legal case against the club and claimed Williams and Graham Rix, another member of the youths' coaching staff, verbally and physically abused them during the 1990s.
In March, further accusations of racism were levelled at Williams. A former youth player, who was at Chelsea from 1979 until 1985, also brought a legal claim against the club and detailed how relentless abuse from Williams had shattered his career and that his self-confidence was eroded so much owing to Williams' abuse that he abandoned plans to become a professional footballer. Now 51 years old, the ex-player says he's been so psychologically scarred that he's never returned to Stamford Bridge since the day he left.
Through his solicitor, Williams has denied any allegations of 'racial or other abuse'.
But earlier this week, two more former players who were part of the Chelsea youth setup in the early-1980s – Grant Lunn and Gary Baker – came forward and showed support for the alleged victims, motivated to do so by what they say was the brazenness of Williams' statement.
"It was the outright denial from Williams that made me want to come forward," Baker told The Guardian.
"I thought: 'How on earth can he say that?' as I know he racially abused players, one in particular in my time, regularly."
Cousins has been following the developments.
His memories of Williams are positive but he's quick to point out that he can only shed light on what it was like at Chelsea between 1986 and 1988.
"There are people who have come forward but I can only talk about the period when I was there and my experience of it," he says.
"I can only describe him as being like that fella you see when you walk up Grafton Street – the guy playing the guitar, the drums and who has a violin under the other arm at the same time. That was Gwyn Williams. He drove the team bus, he coached us, I think he was scouting for the first team. He had about five or six different roles at the time. He was a fantastic coach as well. I think that players really improved under him."
Gwyn had his own 'banter way'. But he always got on with the lads. I never saw anything I could say was untoward. I think it was a different era that we were living in then as well. You were just used to people speaking a little bit strongly to you. I think everybody at the time – no matter what job you were in – had people who treated you a little bit differently. The experience I had under him, I have only good memories, really. And he was someone who worked extremely hard for the club at the time."
I put it to Cousins if he remembers any unsavoury incident having occurred between Williams and black players during the two years he spent at Chelsea.
"No, definitely not," he says.
"Eddie Newton was there at the time and Frank Sinclair. And I always would've felt Gwyn had a very good relationship with them. There'd be the usual slagging and we'd (Cousins and Fenlon) get it as well. But, I take everybody as they are. Whether it's race or skin colour, to me it doesn't matter. A footballer is a footballer and everybody should be treated the same way and treated right. And I wouldn't have accepted if someone was treated in a bad way. I've never accepted it in my life and I certainly wouldn't have then, even at that age."
The42 is on Instagram! Tap the button below on your phone to follow us!