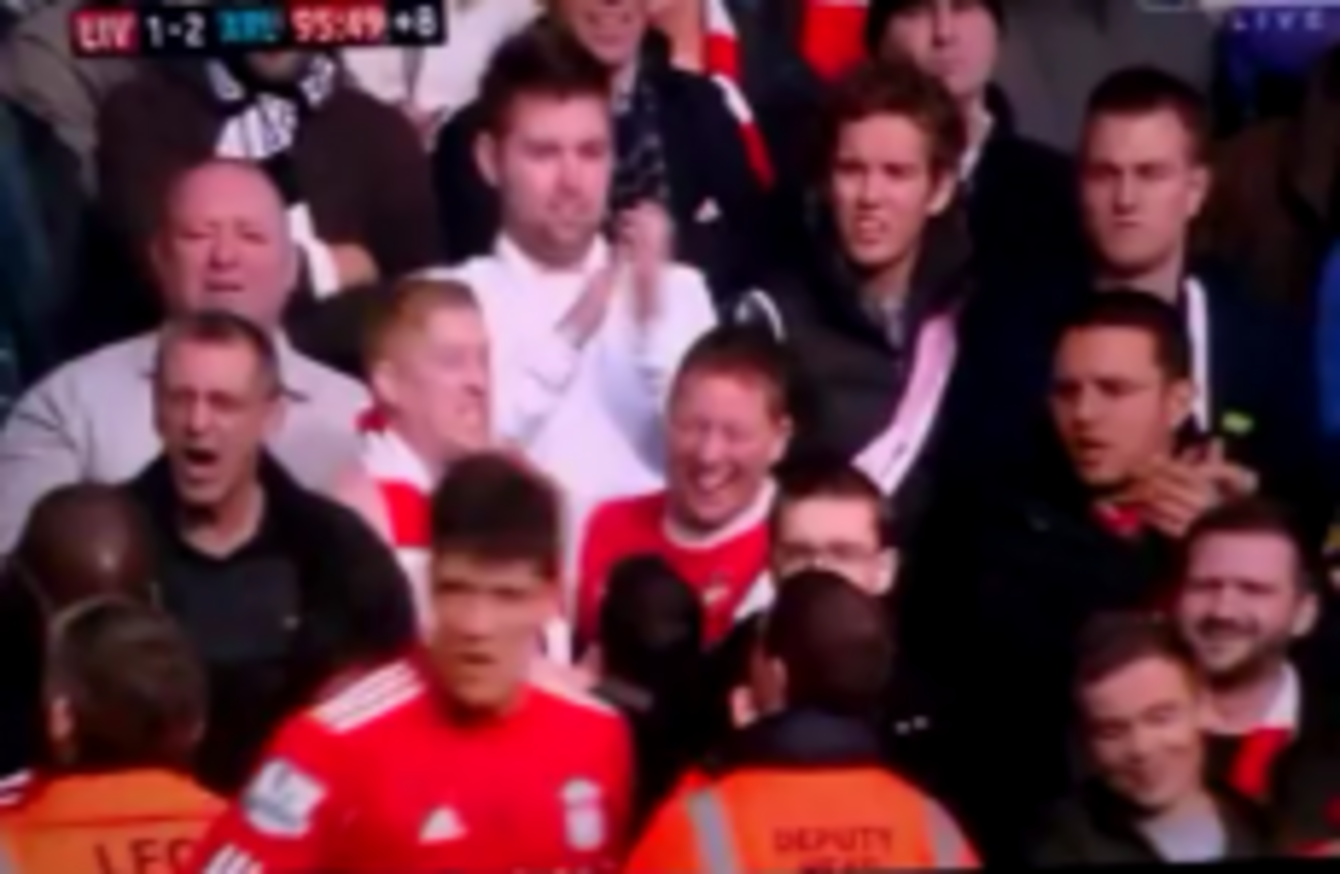 ARSENAL FANS HAVE endured a largely frustrating season, with some of their best players leaving, in addition to the rather indifferent form that the team have shown in recent months.
However, lately there has been a palpable sense of relief among their followers, owing to the much-improved performances of the team.
And this relief among fans at the upswing in Wenger's side's fortunes is perhaps encapsulated by the video below.
The young man who features in it was clearly more than a little pleased with his team's late winner against Liverpool.
In fact, his joy was so intense that he subsequently fell over, presumably out of sheer excitement.

YouTube credit: luken2208