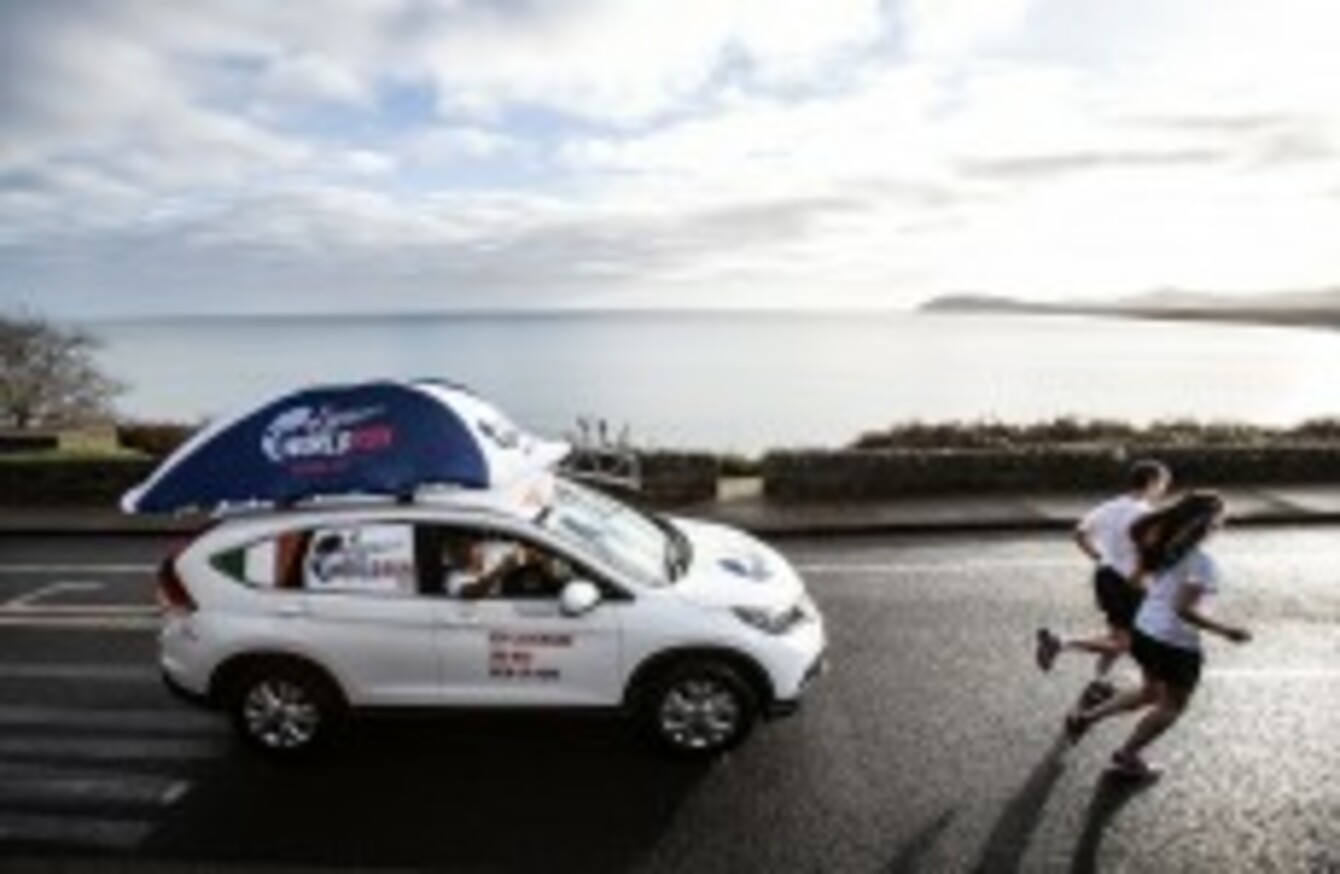 Image: Dan Sheridan/INPHO
Image: Dan Sheridan/INPHO
IF YOU GOT a brainwave after three beers last night that you're going to compete in the Wings for Life World Run, then we're only too happy to get you to the start-line.
It's going to be an incredible event whether you run one kilometre or 100. The crowds will be massive, the craic will be mighty, and you'll be doing it for a superb cause.
But before you dive head first into the event, factor these few points into your lifestyle over the coming weeks…
Structure
Plan your sessions. You don't have much time to ramp up your fitness but you can make a meaningful change to it.
It's important to note that to prevent injury you should only increase your mileage by about 10-15% every week. So if you're currently running 10 miles a week in two five-mile efforts, aim to bump this up to no more than 12 miles by the May weekend.
If you feel like doing more on the day, that's totally up to you — but you must arrive fit and healthy!
Stop stressing out
This is a fun event in a hugely positive environment so remember to enjoy it. You'll feel important belting through the route amongst your peers in a few weeks with plenty cheering you on from the roadside. Use that as motivation and allow yourself to have fun.
Everyone fears they'll be last, but don't worry. In all likelihood, you won't be. People with a very wide range of abilities and levels of fitness do these things, and many people just go to walk them from start to finish. It's never too late to start training.
If you're a relative newcomer to running your biggest aim should be to learn to run with a degree of efficiency and know how to pace yourself.
Set your target now
Be realistic with your goal and plan accordingly. The goal calculator on the Wings for Life World Run is the coolest thing you'll ever see so be sure and use that.
Strategize
You should focus on running a patient and conservative race over the first mile and then attacking the course for the last mile.
Interestingly, every world record from the 1500m to the marathon has been set running negative splits – running the first half of the race slightly slower than the second half.
This means if you want to ensure you run the fastest time possible, you don't want to run the 800 or mile too fast. With the adrenaline and competition, this can be difficult and will require focus. So focus!