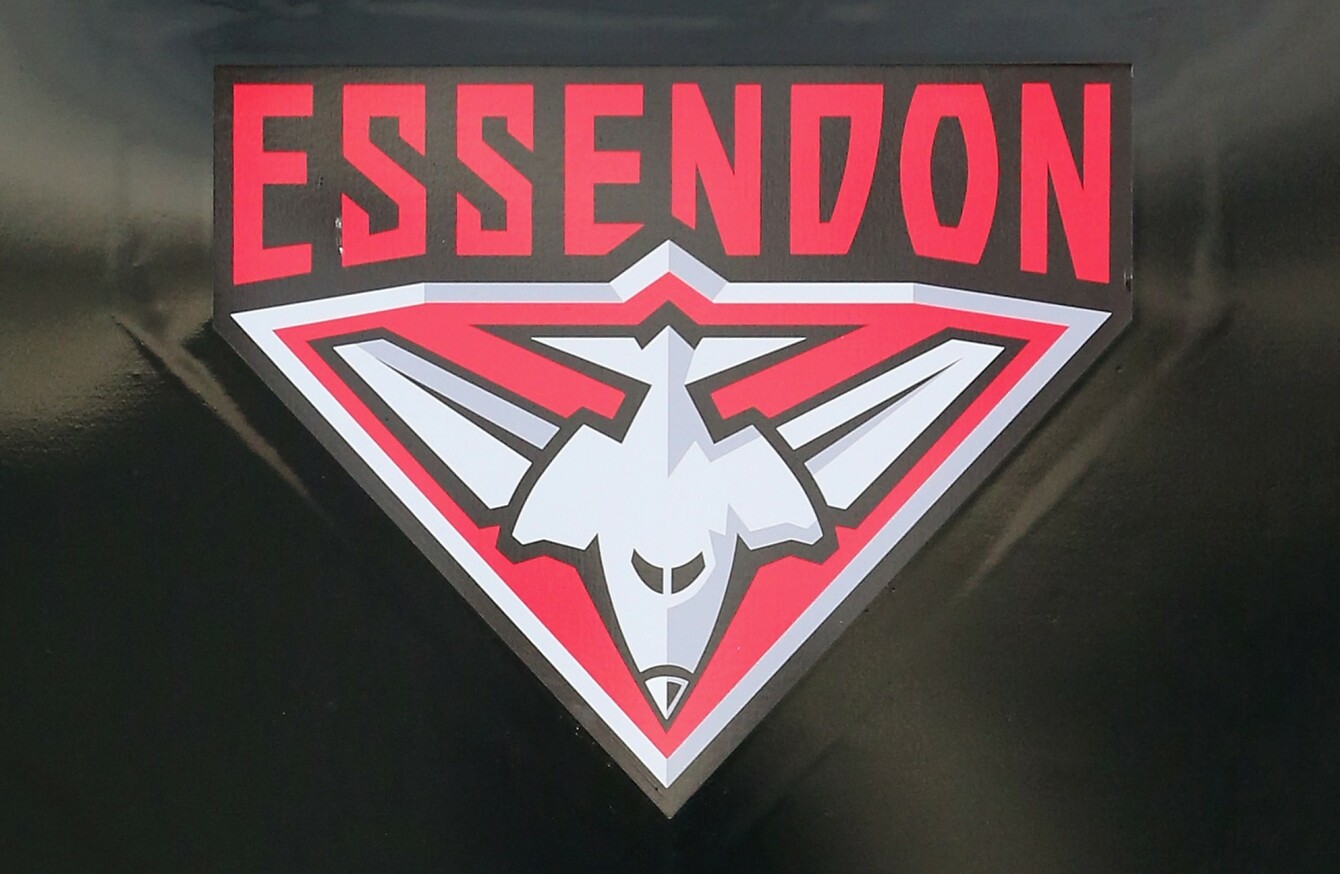 Essendon Bombers logo
Essendon Bombers logo
AUSTRALIAN RULES CLUB Essendon are in turmoil after 12 members of their squad were banned for the 2016 AFL season when the Court of Arbitration for Sport (CAS) found 34 past and present players guilty of breaching anti-doping regulations.
The AFL and Essendon were rocked today when CAS announced it had upheld an appeal by the World Anti-Doping Agency (WADA) after the 34 were initially cleared of any wrongdoing by an AFL anti-doping appeals tribunal.
CAS were "comfortably satisfied" that the current and former players were administered Thymosin beta-4, which violated the anti-doping code during the 2012 season, with the majority of the players in question banned until November.
A CAS statement said: "The Court of Arbitration for Sport (CAS) has today issued its decision in the arbitration procedure between the World Anti-Doping Agency (WADA) and 34 current and former players of Essendon.
"The appeal filed by WADA against the Australian Football League (AFL) Anti-Doping Tribunal's decision of 31 March 2015 is upheld and the appealed decision is set aside.
"The 34 players concerned are sanctioned with a period of ineligibility of two years, commencing on 31 March 2015, with credit given for any individual period of ineligibility already served.
Thus, most of the suspensions will come to an end in November 2016.
"The arbitration procedure was conducted by a panel of CAS arbitrators: the Hon. Michael J. Beloff QC, barrister in London, United Kingdom [President], Mr. Romano Subiotto QC, Solicitor Advocate in Brussels, Belgium, and the Hon. James Spigelman AC QC, barrister in Sydney, Australia and London, United Kingdom.
"The Panel held a hearing with the parties in Sydney, Australia from 16 to 20 November 2015. In its Arbitral Award, the Panel found to its comfortable satisfaction that Clause 11.2 of the 2010 AFL Doping Code [use of a prohibited substance] has been violated and found by a majority that all players were significantly at fault."
Essendon responded with chairman Lindsay Tanner insisting he is confident the club will become a force again.
"This is a very difficult day for Essendon Football Club, but the critical thing here is there will be better days," Tanner said on the club's official website.
"And they will come more quickly and more powerfully than you expect.
"We're going to have some tough times, but ultimately we will prevail."
Tanner paid tribute to the club's fans for sticking by them
"The support, the unity, the commitment that has been displayed by the wider Essendon community over those three years has been extraordinary," Tanner said.
"I think many other clubs would have fallen apart in disarray, in disunity – we haven't done that.
"We made some serious mistakes in 2012, we are dealing with the consequences of that.
"It's presenting us with some pretty extreme challenges – we are up for those challenges.
"Players rise to the opportunity when they're given the chance – I have every expectation that will occur again."