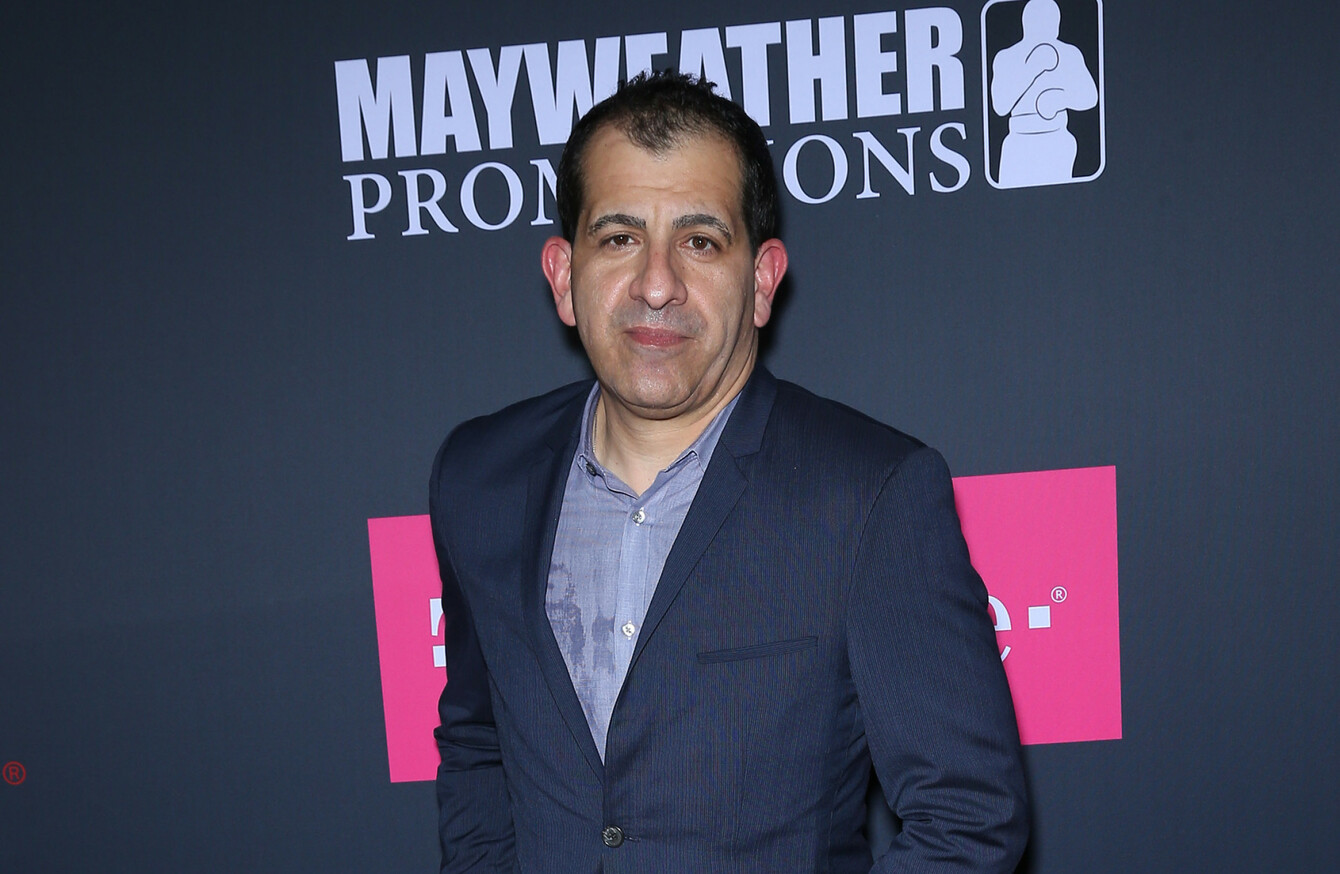 Image: MjtAdmedia
Image: MjtAdmedia
STEPHEN ESPINOZA, THE vice president and general manager of Showtime Sports, who was the target of much ire from Conor McGregor during the promotional world tour for the Irishman's 'Money Fight' with Floyd Mayweather on his network, claims August's bout made a positive impact on the sport of boxing by attracting hordes of young fans.
Six weeks on from Floyd Mayweather's predictable victory, most of the fanfare surrounding the event has long since dissipated, and having taken the opportunity to reflect upon the mega-event objectively, Espinoza maintains the fight which many cynics described as 'a circus' provided an enjoyable change of scenery.
Speaking to Steve Kim in BoxingScene, Espinoza – labelled a 'fucking weasel' by McGregor on two occasions during his and Mayweather's four-city tour – compared the fight to an installment in a mainstream film series, explaining how he understood that not every fight could be promoted in such a bombastic manner.
At a certain point I felt a good analogy was it was sort of like a summer blockbuster movie. You don't want every movie to be 'Transformers' but when it comes it's hard not to get caught up in the hype and go to IMAX and go see it on the big screen and get caught up in the excitement, the drama and the explosions, the fireworks and all of that.
"Boxing fans are harder on their sport than any other sport and in some ways deservedly so," Espinoza continued, speaking to Steve Kim. "But this is one where it was a different type of experience, it was a different type of spectacle we rarely see and it's a good change of pace. It wasn't the norm but as a change of pace it was certainly interesting and intriguing and I think compelling."
In spite of his differences with McGregor, which at one moment during the London leg of the promotional tour threatened briefly to boil over, Espinoza maintains the UFC lightweight champion was a welcome addition to boxing circles outside of the ring.
The Irishman's legion of young fans, Espinoza maintains, were introduced to boxing in a fight considered enjoyable by most casual observers if not ardent followers of the sweet science.
"It did without question bring new fans into the sport, particularly young fans," he said.
"Conor has a very strong fan-base of young males – and even females – so that's a particular benefit. That there was a whole legion of teenagers who follow Conor McGregor who are now talking about boxing, it's absolutely a positive thing."
Subscribe to The42 podcasts here: