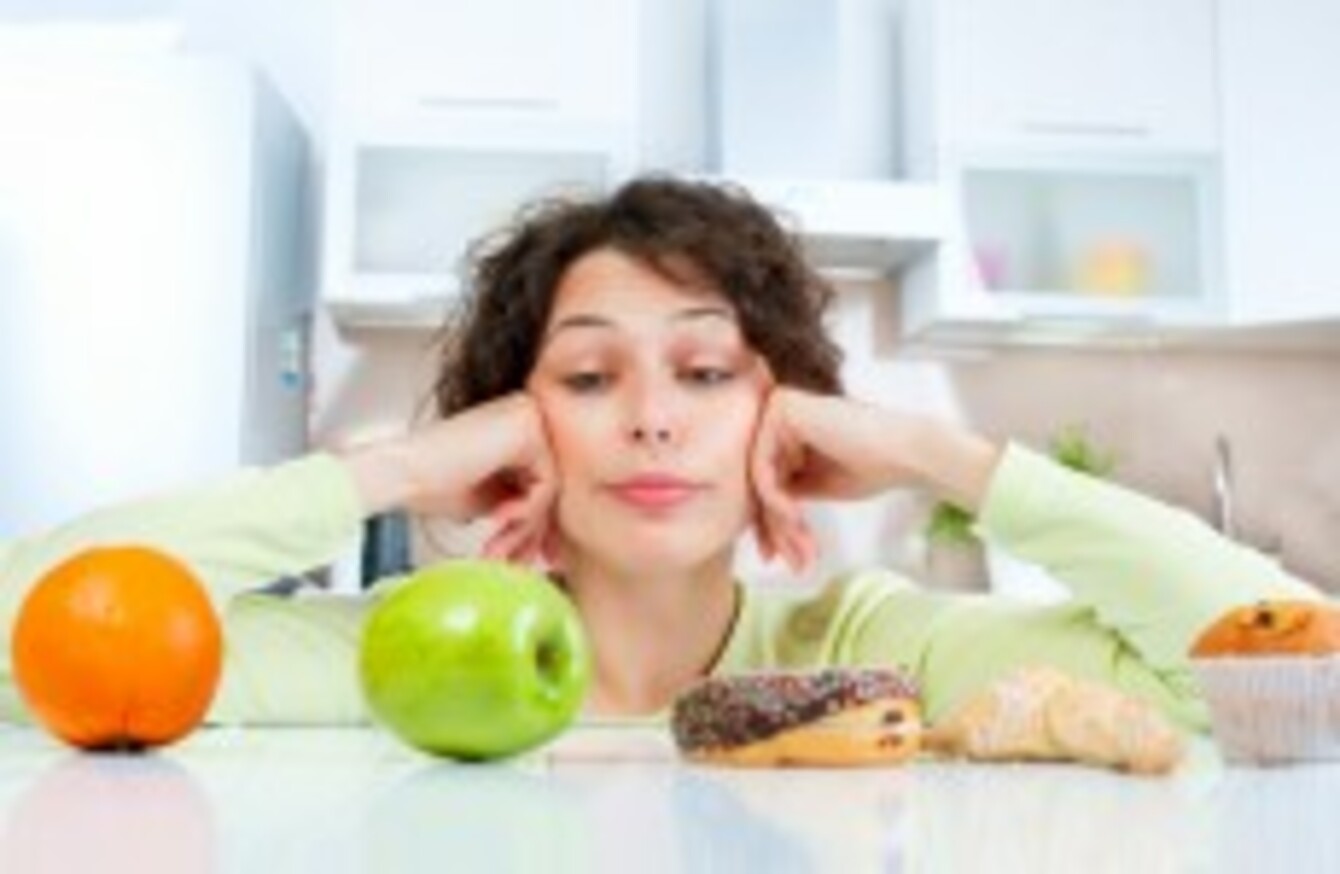 So tempting....
Image: Shutterstock/Subbotina Anna
So tempting....
Image: Shutterstock/Subbotina Anna
FOUR WEEKS DOWN, less than two to go.
For anyone still pledging allegiance to their Lenten promises that's a heck of a long way you've come – and what seems like an eternity left until you can gorge on sweets, white bread, coffee and do no exercise for a while.
But for many, the game is already up and if a new poll commissioned by Farmbake is anything to go by, a whopping 77% of you have already broken your promises.
Yup, that's the percentage of people who thought it acceptable to break Lent on St Patrick's Day while just 17% of people said they felt guilty about it.
We came up with a five step scenario that we think led you on this spiral of decline…although that 77% just started at number 5 and felt four weeks of 'being good' was enough anyway…
1) I should have picked something far easier to give up
Yes you should have. You ate everything in sight at Christmas and for a month afterwards. You then went back training in advance of the new season and couldn't complete two laps without keeling over so the 'sensible' thing to give up was, erm, everything.
We're talking all sweets, all processed foods, coffee, fast food, spreads, cakes, pastries, doughnuts, ice cream and even breakfast cereal. And the morning core routine? Well, that was never going to last.
2) How many days to go?
12. Yes, we know. That equates to one light year in Lenten promise speak. So you're training more and eating less? And your carbohydrate levels are on the floor. Is it any wonder you're tired, lethargic, cranky, fatigued and unable to sprint full tilt in training?
Be part
of the team
Access exclusive podcasts, interviews and analysis with a monthly or annual membership.
Become a Member
3) I won't make this mistake next year
The guilt is already setting in after you buried a packet of minstrels for the third night on the trot. Your rationale being that you need energy to perform at the highest level during five-a-side on a Tuesday night. You won't be half as tough next year when you say you'll give-up 'just' minstrels and go to the gym 'just' twice a week instead of 10 times.
4) Will anyone know?
Half the fun with keeping Lenten promises is preaching how well you kept your Lenten promises, isn't it? 'Success is a public wedding, failure a private funeral' and all that? Moral of the story? Keep your failures to yourself and no one will guilt trip you – keep telling yourself you're abstaining and you might just believe it.
5) I've made a decent enough attempt at it anyway…
Who's idea was this anyway? But may we let you in on a little secret that might give you some solace? Lent is 40 days long, but there are 46 days between Ash Wednesday, the first day of Lent in the Roman Catholic liturgical calendar, and Easter….so that's six lifelines, okay?