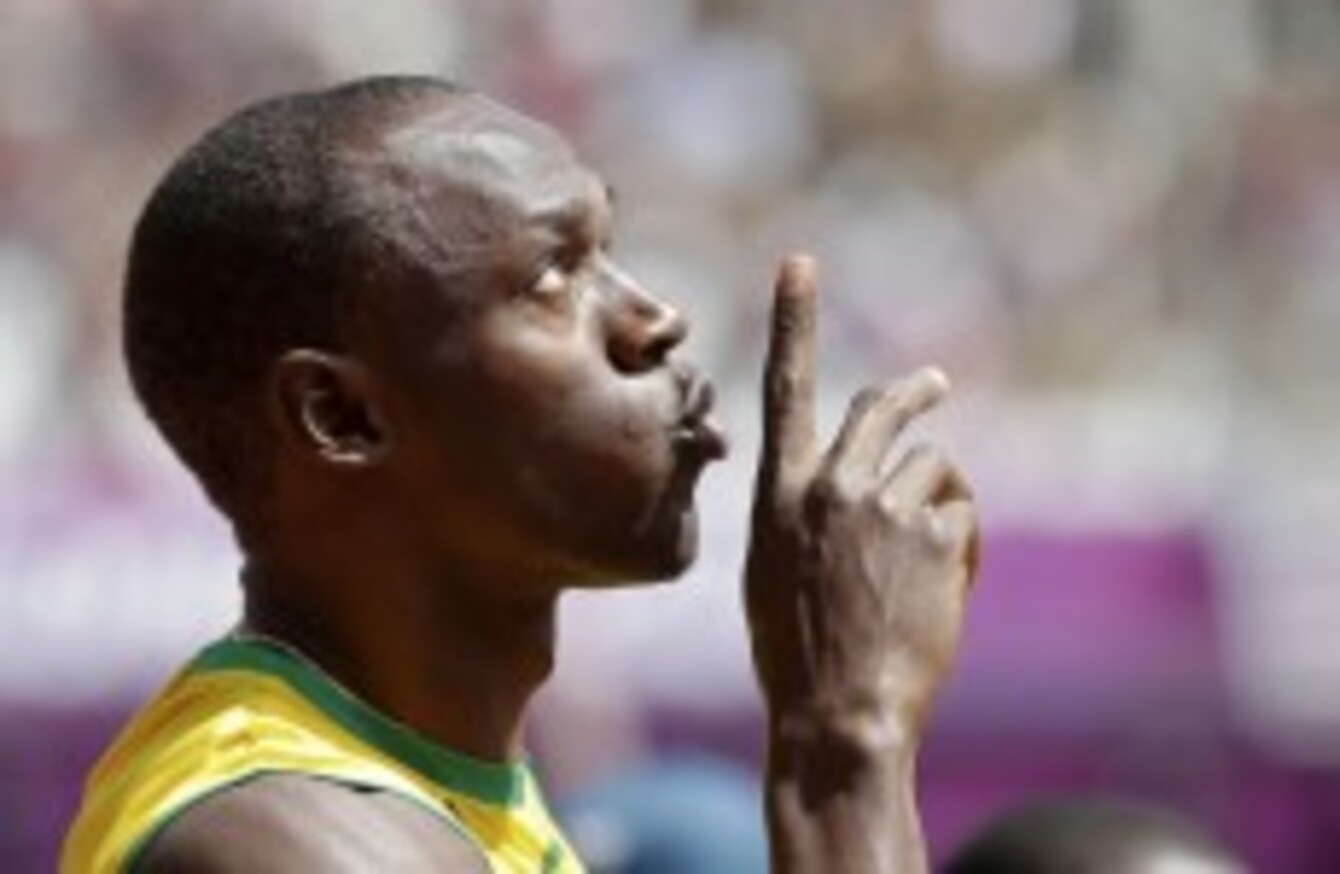 Bolt has been struggling with injuries going into these Games.
Bolt has been struggling with injuries going into these Games.
AT TEN TO ten tonight, Usain Bolt will line up to defend his title. Can Yohan Blake, a.k.a. "the Beast," steal the throne?
It was hard to tell a lot from the heats yesterday. The controversial Dwain Chambers ran a big season's best and Ryan Bailey ran the fastest time, but both looked like they were at over 95% effort and had the most favourable wind conditions. In the first heat, Tyson Gay was not overly impressive but likely had to be conservative to ensure his body will hold up for three rounds.
Justin Gatlin is a big danger man and has a great drive phase over the first 30m that earned him a World Indoor gold this year. The 2004 Olympic Champion would not be a popular medallist having been banned for a total of six years of his career for two separate doping offences.
As for the Jamaicans, Asafa Powell will attempt to transform his reputation as a championship underperformer. In round one he was pushed by the recently crowned World Junior Champion, Adam Gemili, who I would love to see in the final. Bolt and Blake undoubtedly shut down after the mid-way point in their heats but Blake looked that little bit more comfortable. We will know the final line-up after tonight's semis and more about what we can expect from Bolt versus Blake.
Bolt's first 30m is not his strong point. He needs to react well to the gun in order to stay in touch with the others. At his best, there is no one who can touch his acceleration as the athletes get up tall and start to cycle. From about 62 metres, the world's fastest men start to decelerate. One thing is certain – Bolt won't be able to slow down for fun like he did four years ago.
In May and June, the world record holder ran 9.76s and 9.79s. In the final of the Jamaican trials, he ran 9.86s for second to Blake's 9.75s. If Bolt's niggling injuries have improved without any setbacks since then he should win. However, gifting Blake the gold in last year's World Championships has given Bolt's rival, and training partner, a taste for winning. So far I've been basing my predictions on what I would like to happen rather than what the statistics say – Bolt for Gold!