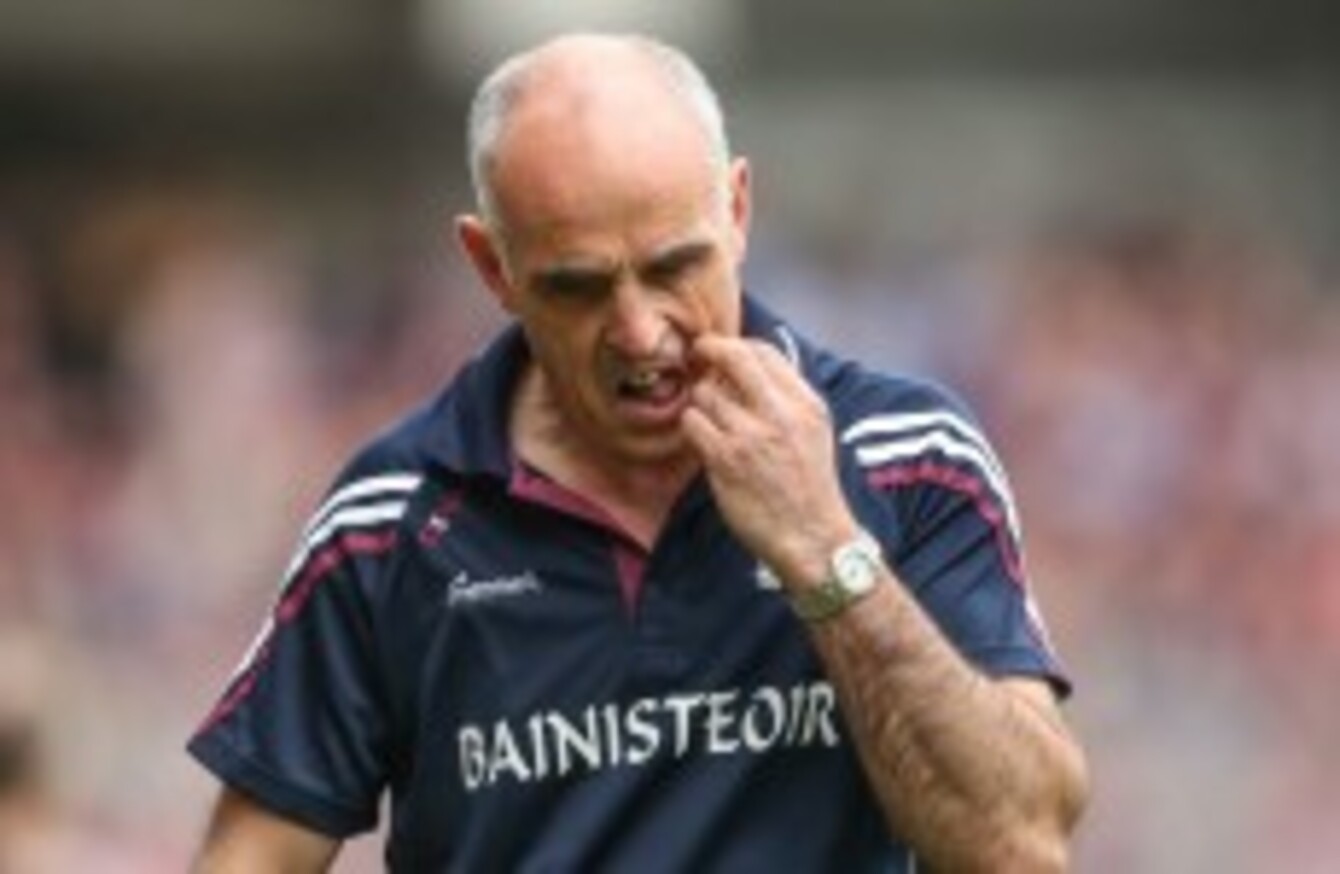 Cunningham's future remains up in the air.
Image: James Crombie/INPHO
Cunningham's future remains up in the air.
Image: James Crombie/INPHO
THE STAND-OFF between Anthony Cunningham and Galway county board chiefs is set to continue for a while yet.
Both parties have been locked in meetings for the past few days but a resolution shows no sign of arriving with Galway GAA confirming through a statement that further talks have now been scheduled for next week.
Galway hurling was thrown into chaos last week after the senior squad backed a vote of no confidence in Cunningham, just weeks after he led the team to a second All-Ireland final in four years.
The players decided unanimously that a new manager was needed following their defeat to Kilkenny at Croke Park and Cunningham was then informed of their position.
However, he was reappointed as senior manager for the 2016 season at a county board meeting just two days later.
"Following a further meeting between Galway GAA Officers and the Senior Hurling Players, held this evening, it was agreed that ongoing consultations will continue and that further meetings will be held next week with the view of finding a satisfactory resolution," the statement read.
"In the meantime, showing respect for all parties involved, no further statement will be issued by the Galway GAA, until the matter has been resolved."
In his column for the Connacht Tribune, former Galway manager John McIntyre said it all came to a head when Galway lost heavily to Waterford in the Allianz League quarter-final last March.
As the Tribsemen's championship campaign progressed encouragingly, the players' grievances alleviated but last month's reversal at Croke Park was the catalyst for the revolt.
"Just 24 hours before that meeting, the Galway manager was met by a delegation of four players comprising of team captain David Collins, vice-captain Andy Smith and two members of the players leadership group, Joe Canning and David Burke, to inform him of the mood for change among the squad and that they had lost faith in his ability to take them further," McIntyre claims.