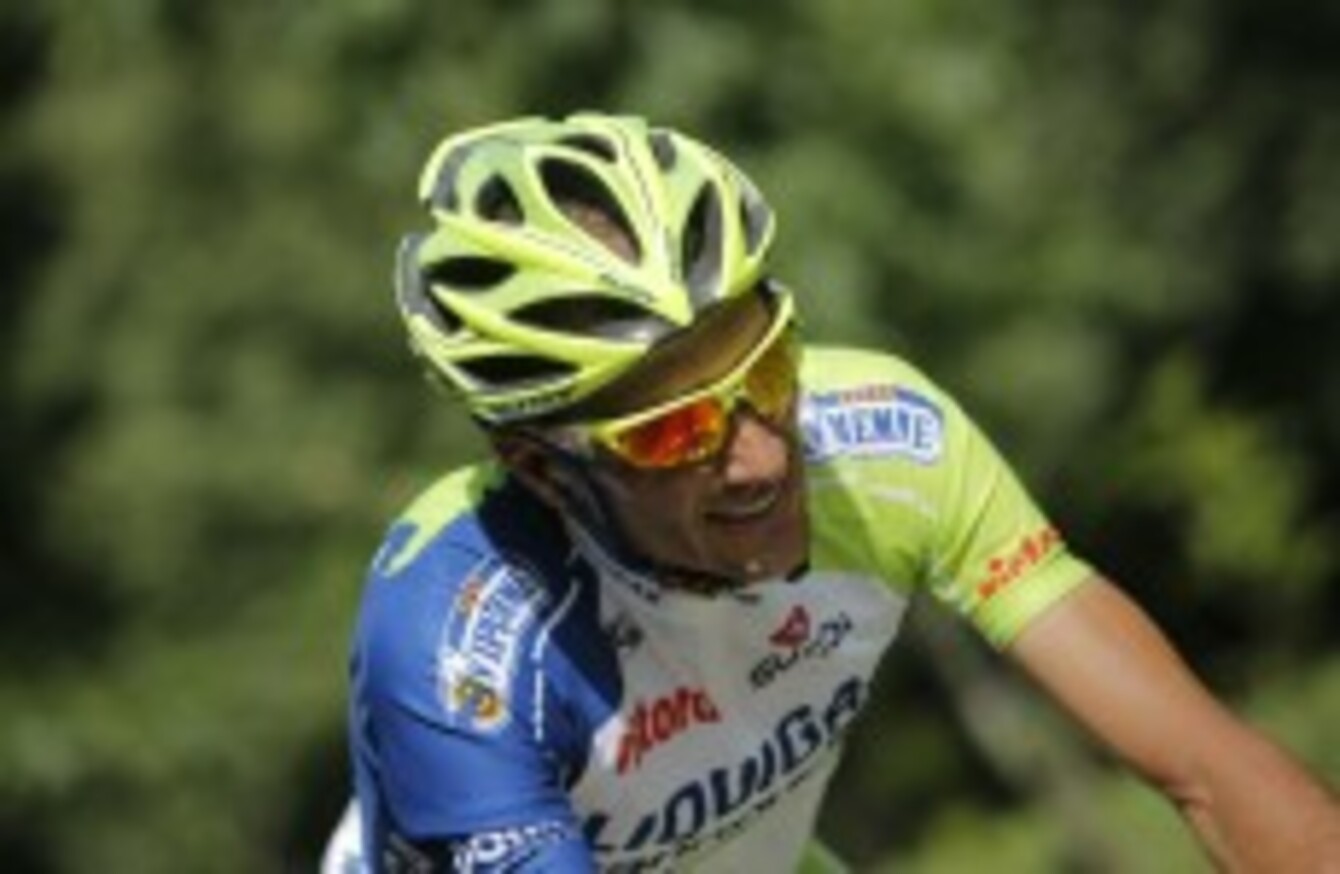 Basso previously served a two-year ban in connection with the case.
Basso previously served a two-year ban in connection with the case.
TOP ITALIAN CYCLIST Ivan Basso today gave evidence in the "Operation Puerto" doping trial, claiming that he used the services of a Spanish doctor on trial to try to achieve his aim of winning the Tour de France.
The two-time Tour of Italy winner, who has previously served a two-year ban in connection with the case, told a court in Madrid via videolink from Tenerife: "I won before Puerto but also after Puerto.
"From my point of view, (my collaboration with doctor Eufemaniano Fuentes) was a weakness to achieve my childhood dream of one day winning the Tour de France. I realised a year later that I hadn't made the right decision."
Fuentes is currently on trial in one of the most high-profile cases in sport in connection over a wide-ranging blood doping racket, with suspects across the drug-tarnished world of cycling and possibly others in different sports.
He, his sister Yolanda and three other defendants from cycling teams are accused of endangering public health but not incitement to doping, which was not a crime in Spain at the time of their arrests in 2006.
Basso — one of 58 cyclists suspected of involvement in the scandal but one of only six to be sanctioned — told the court through an interpreter that he had blood taken on three occasions in late 2005 but it was never re-injected.

"My intention was to use the blood bags to win the Tour in 2006 but as the network was dismantled in May 2006, it never happened," he added.
Fuentes is suspected of running the racket, which was smashed after police seized 200 bags of bloods and plasma plus other evidence of performance-enhancing transfusions after a months-long investigation.
Cannondale rider Basso, who was appearing as a witness in the case, said he had "complete confidence" in Fuentes and was in no doubt about his professionalism.
Other athletes set to give evidence as witnesses include shamed US cyclist Lance Armstrong's former team-mate Tyler Hamilton and Alberto Contador, the 2007 and 2009 Tour de France winner.