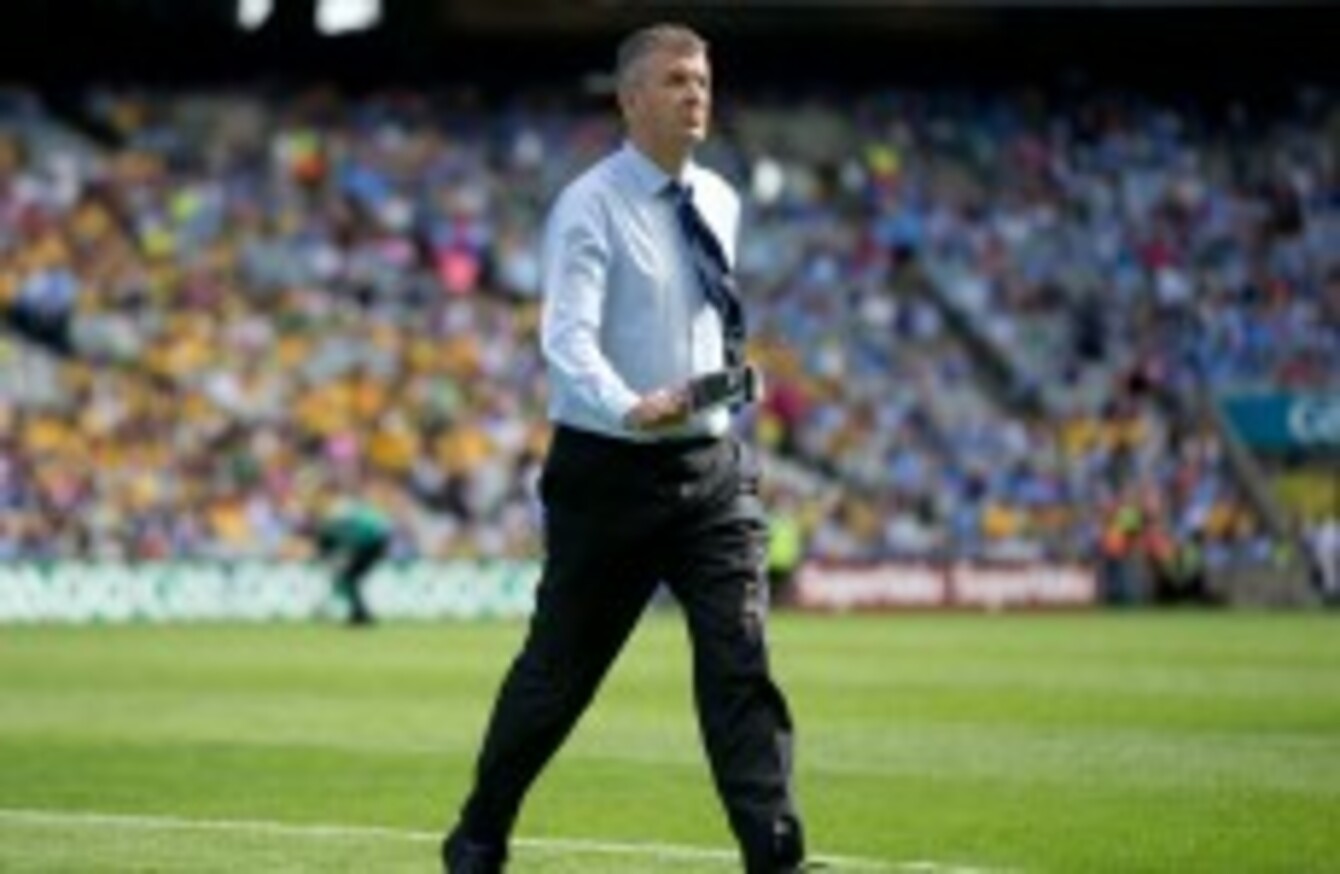 Costello thinks hurling could be helped by the introduction of the black card.
Costello thinks hurling could be helped by the introduction of the black card.
DUBLIN COUNTY BOARD secretary John Costello thinks the GAA should consider bringing the black card to hurling.
The black card was introduced to football last year to combat cynical fouls and it seemed to be a successful deterrent against foul play as scoring rates went up.
Costello thinks people involved with hurling should consider whether a similar rule in the sport would be a benefit.
"After the recent relentless trend of All-Ireland hurling final classics, it may strike you as
churlish to even pose the question," Costello said in his annual report.
Well, I'm not saying hurling definitely needs a black card but the notion shouldn't be completely laughed out of court either. Games evolve and the rule book needs to keep pace with change, especially where cynicism lurks, unimpeded.
"And don't tell me the mindset of a hurler is intrinsically different to that of a footballer. The elite are, by instinct, winners. They hate losing and will do what it takes to avoid such a fate – especially if there is no proper deterrent."
Costello also noted the different reaction received by Tyrone footballer Sean Cavanagh for his cynical foul in the 2013 All-Ireland quarter-final and a hurler who did the same thing in a 'high profile hurling match last summer'.
He thinks that despite the more tempered backlash the hurler received for a similar foul, a black card would be a good way of eradicating those sorts of incidents from hurling.
"Seán Cavanagh was accorded pariah status by a certain pundit and his foul conflated into a symbol of the win-at-all-costs attitude afflicting modern football," Costello said.
"Yet there was only a minor commotion – no more – over the despairing yet every-bit-as-intentional infraction in the hurling game.  The above snapshot is just one example of where hurling could actually benefit from a black card deterrent – even more so if the current penalty rule isn't amended to tilt the balance back in favour of the attacking team, instead of encouraging the fouler."
Costello also advocated hurling adopting the advantage rule that was brought into football.
First published at 07.00