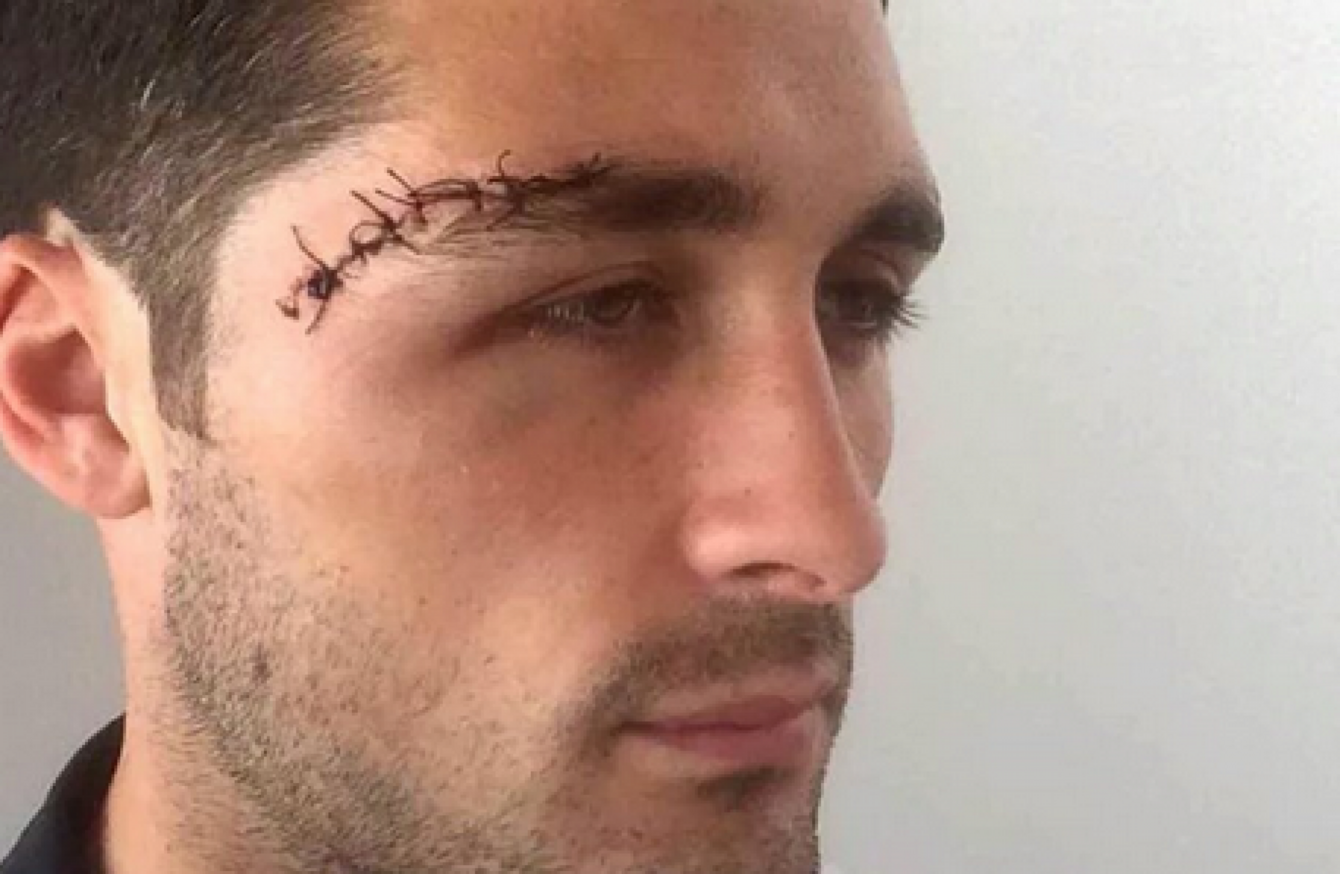 McHugh required 10 stitches back in August.
Image: Twitter
McHugh required 10 stitches back in August.
Image: Twitter
FORMER IRELAND UNDERAGE international Carl McHugh won't play again this year after suffering a horrific head injury during Motherwell's first match of the season back in August.
The defender sustained the injury against Kilmarnock three months ago but the wound was so severe that manager Mark McGhee has said there is no defined prognosis or timescale for the player's return.
McHugh, who only joined the Scottish Premiership side during the summer, required ten stitches on a gash so deep that you could see his skull.
The 23-year-old has been sidelined since and speaking yesterday, McGhee told reporters that McHugh has returned home to Ireland for further treatment as he continues to struggle with side effects of delayed concussion.
"I don't think he will be back before Christmas or New Year. The earliest would be New Year but again it is guesswork," he told the Evening Times.
"You could be asking me the same question in six months time. There is no defined prognosis or timescale.
"I think you have to wait for three weeks clear of any symptoms before he can train again. And he is far from that at the moment.
"He is still having symptoms. He has seen another expert in Dublin and he has reassured him that it is not anything sinister. It will clear up, but he just has to be patient.
"If he had a broken leg, you can put a time on it. You can't quite do that here but it will clear up. He just has to sit tight.
"I had phone Carl and tell him that no-one here felt he was letting us down or that he was taking some kind of holiday.
"He is that kind of boy. The doctor over that said that in itself was causing him anxiety and we had to deal with that before he could start getting better. It is quite complicated with a head injury like that."
The42 is on Snapchat! Tap the button below on your phone to add!