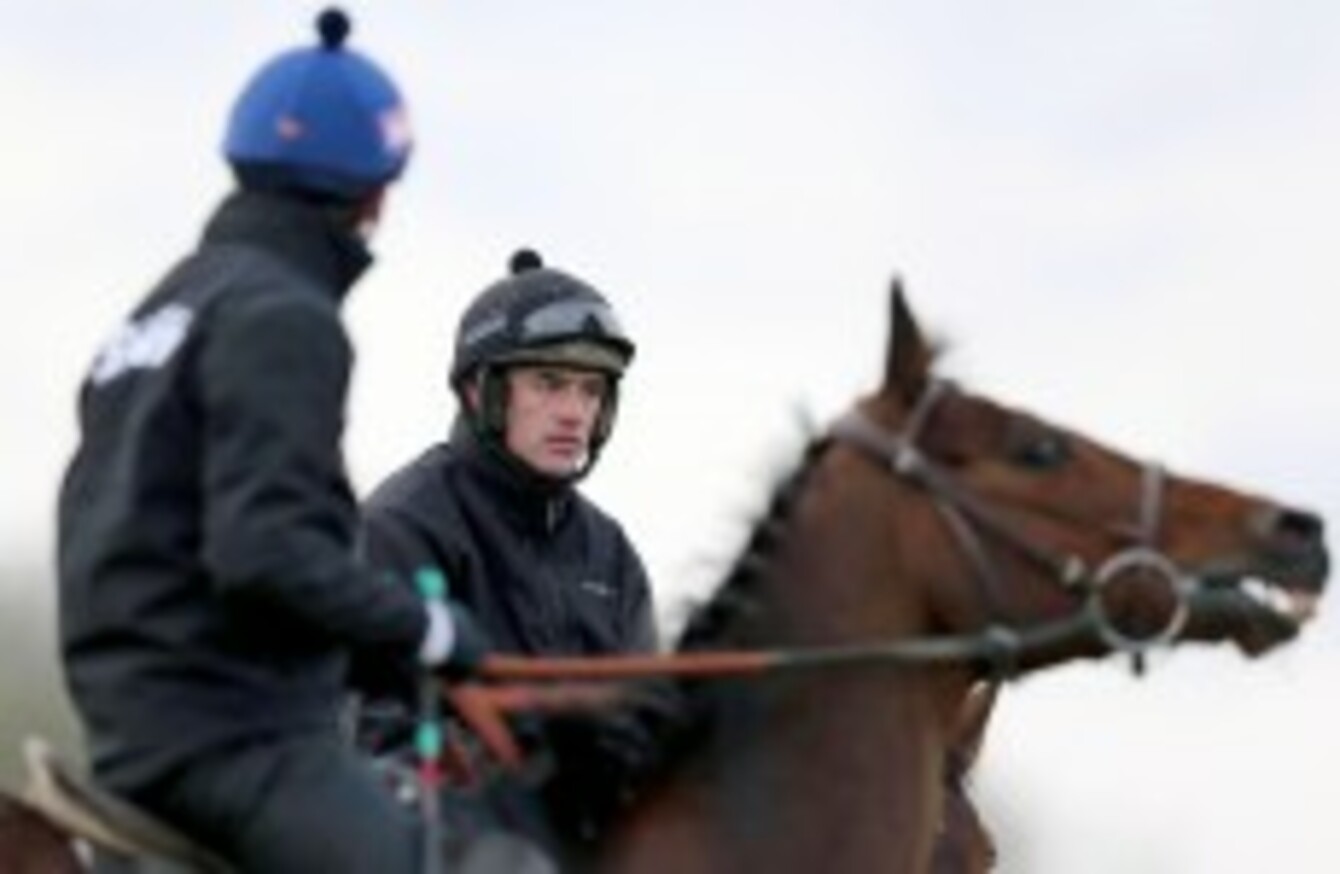 Ruby Walsh on the gallops at Cheltenham.
Image: ©INPHO/Dan Sheridan
Ruby Walsh on the gallops at Cheltenham.
Image: ©INPHO/Dan Sheridan
Updated at 10.44
THE CHELTENHAM FESTIVAL has been given the go-ahead following a morning inspection, it has been confirmed.
However, the first race will start 35 minutes late, at 2.05pm, owing to the weather-related disruptions.
The frost covers were rolled away at 10am this morning, with officials at the course calling a 10.30 inspection ahead of the festival's opening day after overnight temperatures dipped below zero.
Sky Sports were out on the course at 8am this morning and were permitted to inspect the surface.
They discovered sections that were still frozen, which is unsurprising as the wind chill in the early hours of this morning plummeted to -12C.
Clerk of the course Simon Claisse had told Sky, "At 10am it's due to be 1C, and it is forecast to be 3C by midday.
"We are frozen in places but it seems to be small areas. We can't really tell the extent of the frozen areas until we start to take the covers up." He added:
If the weather does what we expect it to and the temperature gets up to 3C by 12 noon, we should be kicking off as planned at 1.30pm.
"The wind chill dropped to -12C overnight and it was still -9C at 5am today. The is sun is out now and if we get an hour or two of sunshine on it, it should start to move.
"If we get some cloud cover, the rate at which that will happen will obviously slow."
Prospective race fans and punters will be hoping for sun, and plenty of it, over the coming hours.
To get up to speed on all the action that is set to take place today, you can read our Tuesday preview here.
Additional reporting by Paul Fennessy