Cian O'Neill with his Kildare players before the game.
Image: James Crombie/INPHO
Cian O'Neill with his Kildare players before the game.
Image: James Crombie/INPHO
THEIR FIGHT TO secure home advantage dominated the GAA agenda this week but Kildare boss Cian O'Neill insisted it was not rooted in any attempt to revamp the association and more a desire to secure a game in their own back yard.
O'Neill watched his charges claim a thrilling qualifier victory tonight against Mayo in St Conleth's Park and was adamant that the stand they took this week did not distract from their preparations for the game.
"It was nothing got to do with the GAA or anyone making decisions. It was about the rules clearly state that if you're drawn out first – look, I don't want to go on about this again because it should be about the match.
"It was about nothing more than that. We weren't making a statement to anyone, that's not what it was about, even though it might have turned out to look like that.
"We needed to focus on the match and what was said, was said on Monday. There wasn't another word out of us, bar a bit on local radio, which is only fair. We got back to work and whatever was going on around was just noise to us.
"What contributed to the performance was hard work, resilience, character, leadership – things people have doubted from us in the past.
"I think the important thing is we kept the circus, if that's what you want to call it, totally away from the players themselves. They just got back to work like they should be doing."
O'Neill had little interest in dwelling on the subject of where Kildare will play their home game if they reach the Super 8s, instead training his focus firmly on next weekend's Round 4 clash.
"That's irrelevant to me in my job as manager. That's county board stuff, Central Council stuff away from me. We're back out in seven days time and if our minds are anywhere else, are anything other than 100 per cent on that, then our season will end next week.
"I don't think it will be hard – they've come too far now. I think they've come too far to get carried away with this and then under-perform next week.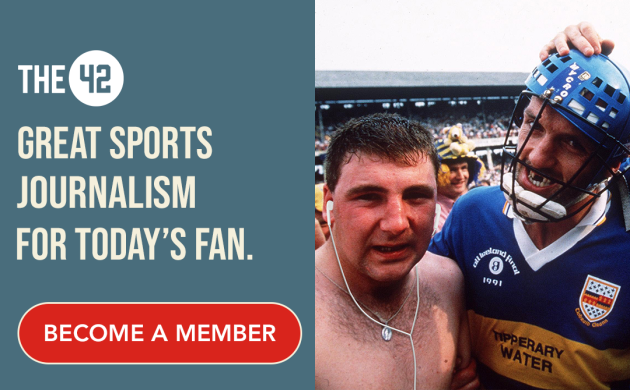 "Maybe that was a bit of learning last year after a Leinster final – we were getting pats on the back for a game we lost by nine points and then under-performed the next day out. That's all part of learning and experience.
"There's a lovely quote that someone gave to me this week – experience is what you gain, when you don't get what you want. We definitely didn't get what we want in Leinster, but we gained experience through the last three rounds.
"It's up to us to put that to good use now in the next seven eight days."
The Kildare manager hailed the impact the Lilywhite fans made in supporting his team in a pulsating encounter.
"There hasn't been a crowd like this in I don't know when, maybe never. The noise, getting behind us when Mayo got back into the game and before you wouldn't have heard that so that helped.
"I don't think it (the saga over Newbridge as venue) contributed to the performance, but it contributed to the atmosphere, it contributed to the Kildare fans, who were amazing today; we really heard them.