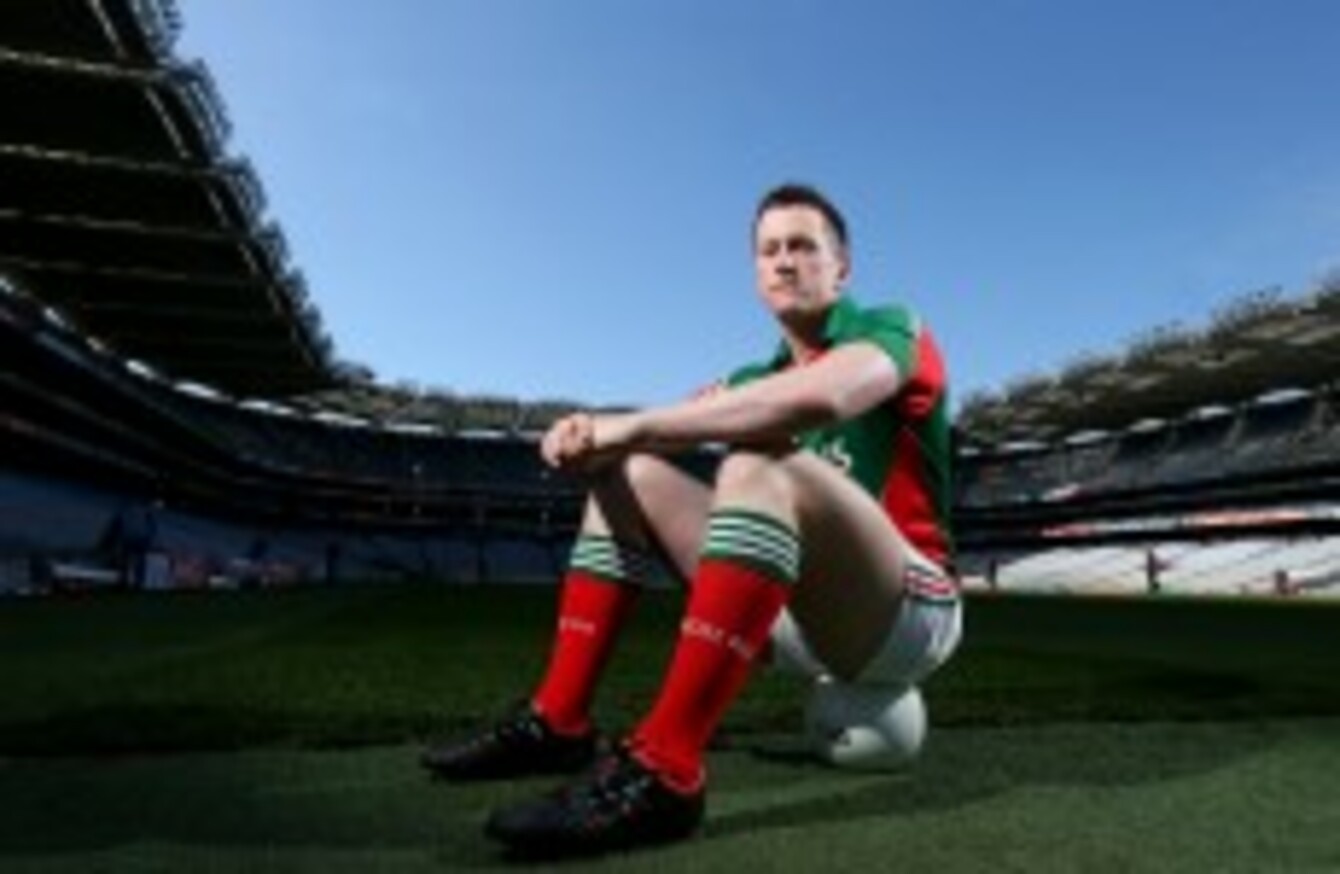 Cillian O'Connor might not play this weekend.
Image: Cathal Noonan/INPHO
Cillian O'Connor might not play this weekend.
Image: Cathal Noonan/INPHO
IF YOU THINK Mayo are disheartened by the disappointment suffered in Croke Park over the past two years, think again.
And while it's not often you get GAA teams comparing themselves to Bayern Munich, Cillian O'Connor believes the reigning European champions can provide inspiration for the Westerners.
"[They're] another example and there are plenty of examples of people who have knocked on the door a few times and failed and failed but came back again.
"We look at teams that have done it and think why not. Logically we think, we have a good squad, good age profile and good strength and conditioning programme that we have done for three or four years and we know the drive is still there within the squad.
"There's no question about that. We need to keep ourselves injury free and strive for that consistency across the full 70 and we think we will be in the shake up.
"I think we have responded in a similarly positive way. It was very hard for us after last year. It was awful disappointing. But we regrouped and we knew we had a good squad. The attitude of the lads was brilliant, there was no hangovers or hang-ups. Everyone just got back into it.
"We reminded ourselves we love doing it and enjoy it – it's not something we don't look forward to."
O'Connor also believes they've lost none of the edge that has seen them have two good, if ultimately disappointing, seasons.
"We've come back and we're still committed and determined as ever. The hunger is still there and we are starting to really enjoy it now with the ground hardening up and the good weather.
"We have the pep in our step, we had a good session Tuesday night in training and it would be brilliant — first of all it is great to get a game in Croker in April — and if we could get another one after this and win it, then it would be all the better."
Whether or not O'Connor will be able to tog out against Derry in their Allianz Football League semi-final this weekend remains to be seen, however.
"I'm getting a scan on [his injury] today. It's just above my hamstring. It's a new injury, something I have never had before. They are just going to see if there is a tear in it and if there is I'll probably be ruled out. But fingers crossed I'll be alright for the weekend.
"It's a glute injury. The medics are working on it, we've treated it every day since and it has improved, but until I get the results of the MRI this evening I won't be sure there's not a tear."
Thankfully for the Ballintubber man, he hasn't suffered any ill-effects this year from the shoulder injury that required surgery in late 2013.
"[I've had] no problems at all with it since, thank God. Since the operation and all the rehab the last 6-7 months it seems to be as good as my strong shoulder now. Hopefully that will be the end of it and an injury free season, please God.
And though shoulder injuries have a nasty habit of repeating, it's not something that's playing on the 22-year old's mind.
"No, I don't think so. I have worked enough on forgetting about it when I go playing. We've done a lot of work on the training field on how to just land and how to tackle and stuff like that at this stage.
"It it completely out of my head now, I don't worry about it and I don't mind it because if I do that I am not focusing on my own game, I am liable then to let the team down somewhere else.
"So I have to play as if I am 100%, which I think I am.
"At the start though, when I came back from the first dislocation, at training you're a little bit worried and it takes a while to get rid of that apprehension but we worked on landing, rolling, twisting, tackling and then session by session, thankfully that apprehension has gone away."