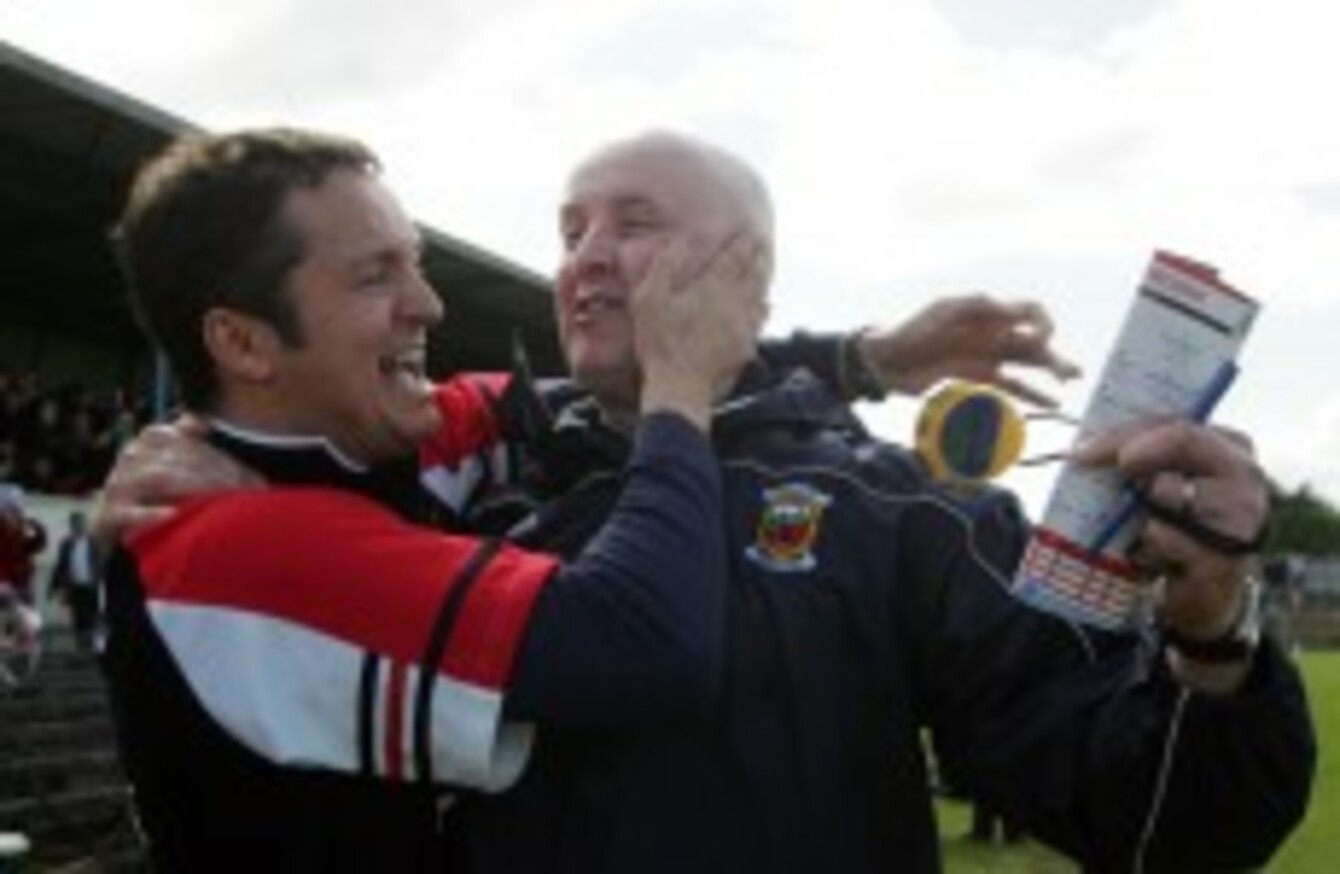 Image: Lorraine O'Sullivan/INPHO
Image: Lorraine O'Sullivan/INPHO
NOEL CONNELLY AND Pat Holmes have tonight been ratified as the new Mayo management team for a three-year term while no move has been made against county chairman Paddy McNicholas over the controversy surrounding their appointment.
A county board meeting saw Connelly and Holmes ratified as the managerial partnership that will succeed James Horan after his four-year term ended after the All-Ireland semi-final replay loss to Kerry last month.
Controversy had emerged following the confirmation last Saturday night that Connelly and Holmes would be proposed for the position. It was then revealed by Liam McHale on Newstalk on Tuesday night that the other candidate Kevin McStay's presentation was deemed 'too radical'.
Tonight McNicholas stated that no one would have accepted McStay's 'package'. The chairman had been criticised for informing McStay last Saturday morning that he had not been recommended for the job before then contacting the St Brigid's All-Ireland winning manager later that day to ask would he still interview for the role.
There had been speculation over whether a vote of no confidence in McNicholas would be proposed tonight but he has survived to retain his position.
Ballina Stephenites delegate Padraig Prendergast had asked for an apology to Kevin McStay and Liam McHale after stating that their names had been 'dragged through the mud'.