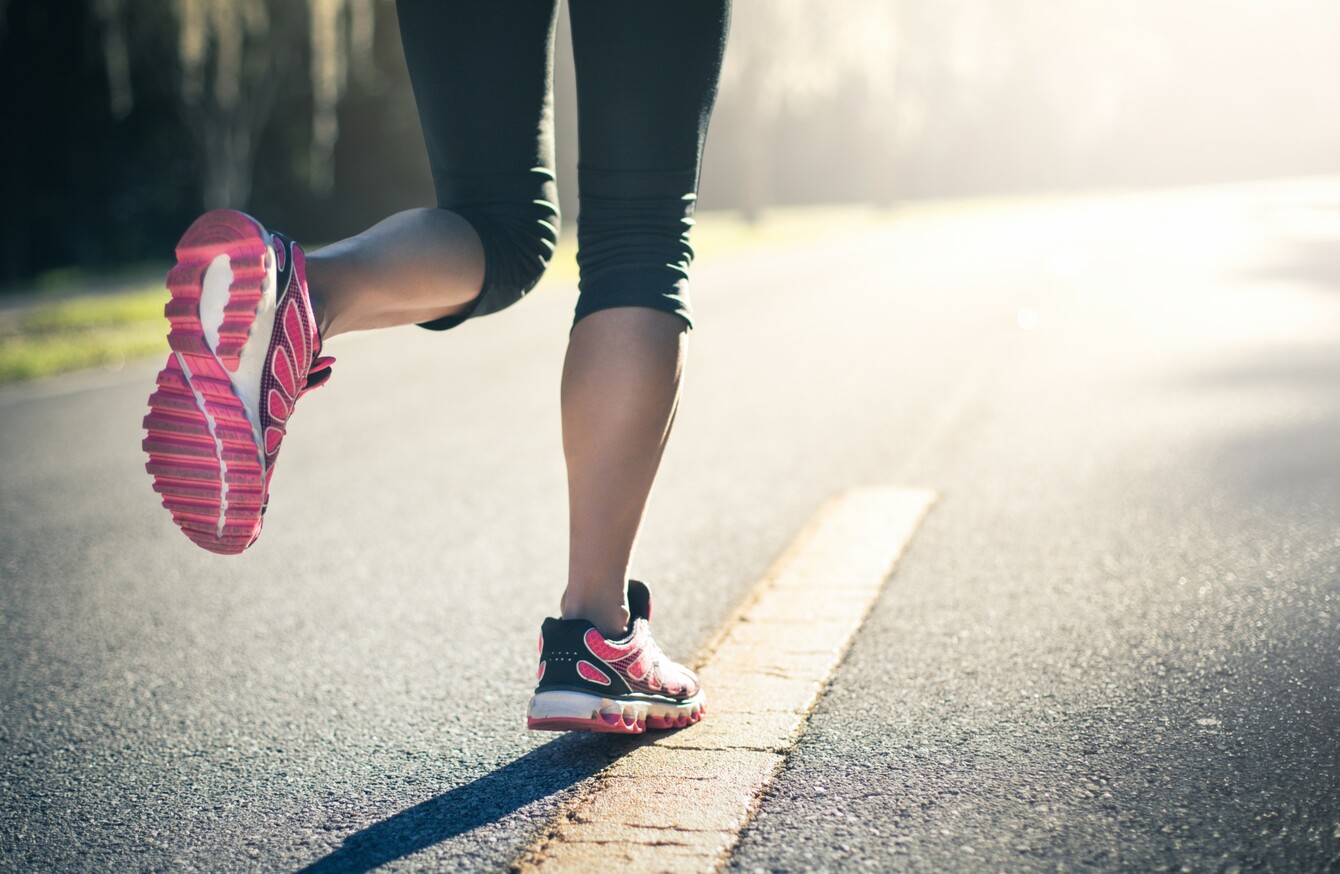 Does fasting before cardio really work?
Image: Shutterstock/Viktoria Gavrilina
Does fasting before cardio really work?
Image: Shutterstock/Viktoria Gavrilina
CAN YOU LOSE more fat by doing your morning walk, run or cycle in a fasted state?
You've no doubt heard about such recommendations before. You know a gym rat who swears by it. Or have been told it's the way to go by a friend. Or perhaps even read compelling posts online about the amazing effects of fasted cardio.
But is it actually true? Can we lose more fat by choosing not to eat before that cardio session?
The most commonly touted reason that proponents of fasted cardio cite when discussing it's superiority is that when you train in a fasted state, you "burn more fat".
And indeed, several studies have confirmed that fasted training causes the body to "burn" more fat during that training session, when compared to the same session being done in a fed-state (i.e. you've eaten a meal earlier in the day).
But viewing how much fat we "burn" during a training session is short-sighted. The human body continually adjusts its use of fat (and carbs) for fuel moment-to-moment based on several factors (a discussion of these factors is beyond the scope of this article).
Therefore we should avoid thinking about "fat burning" at one snapshot in time (e.g. in one training session). Instead we need to consider it over longer time periods; 24 hours or more, in order to get an accurate assessment of its impact on body composition.
Also, several studies have highlighted that if you burn more carbohydrate during a workout (as you would after say having your morning oats before training), you will compensate by burning more fat later in the day.
Similarly, in those who burn more fat during a session (e.g. the fasted cardio people) then will burn more carbohydrate later in the day.
Perhaps the most applicable study on this topic was published last year by Dr Brad Schoenfeld and colleagues. In that study they took 20 young females and assigned them to one of two experimental groups:
a "fasted training" group that performed exercise after an overnight fast.
a "fed training" group that consumed a shake that contained 250 calories (40g carbohydrate, 20g protein, 0.5g fat) prior to exercise.
The study lasted four weeks, with training consisting of an hour of steady-state aerobic exercise performed three days per week.
The fasted training group had the same shake as the fed group but just had it immediately post-workout rather than before. All other aspects of the diet were the same.
Both groups showed a significant loss of weight and fat mass, but there were no significant differences between the groups. So, at least from this research, it seems there is no inherent benefit to fasted training.
Now, is it possible there may be minor differences? Based on the limitations of the current evidence, it is possible, sure.
But we just haven't seen it yet. Plus consider that even if we hypothetically assume there is a difference, it is likely to be so slight as to be virtually meaningless for 99% of people.
So if you do some cardio in a fasted state, should you stop?
Not necessarily. While there is likely no benefit, there is also no obvious detriment. So base it on your personal preference. If it's easier for you to get a walk/run in before breakfast, go for it.
But if you're specifically doing it thinking it will elicit noticeably more fat loss, you're probably wasting your mental energy on something that doesn't matter.
If you want to lose body fat, then eating a diet that allows you to consistently hit an adequate calorie deficit and macronutrient intakes is where you should place your focus.
So, for the moment at least, the idea that fasted cardio will give a fat loss advantage should remain filed under "bro-science" and we'll reserve the "science-based" label for more efficacious practices.
Danny Lennon is the CEO and founder of Sigma Nutrition. He is a nutrition coach and educator. Follow him on Twitter or Facebook.
You can read his nutrition blog on The42 every Wednesday morning.