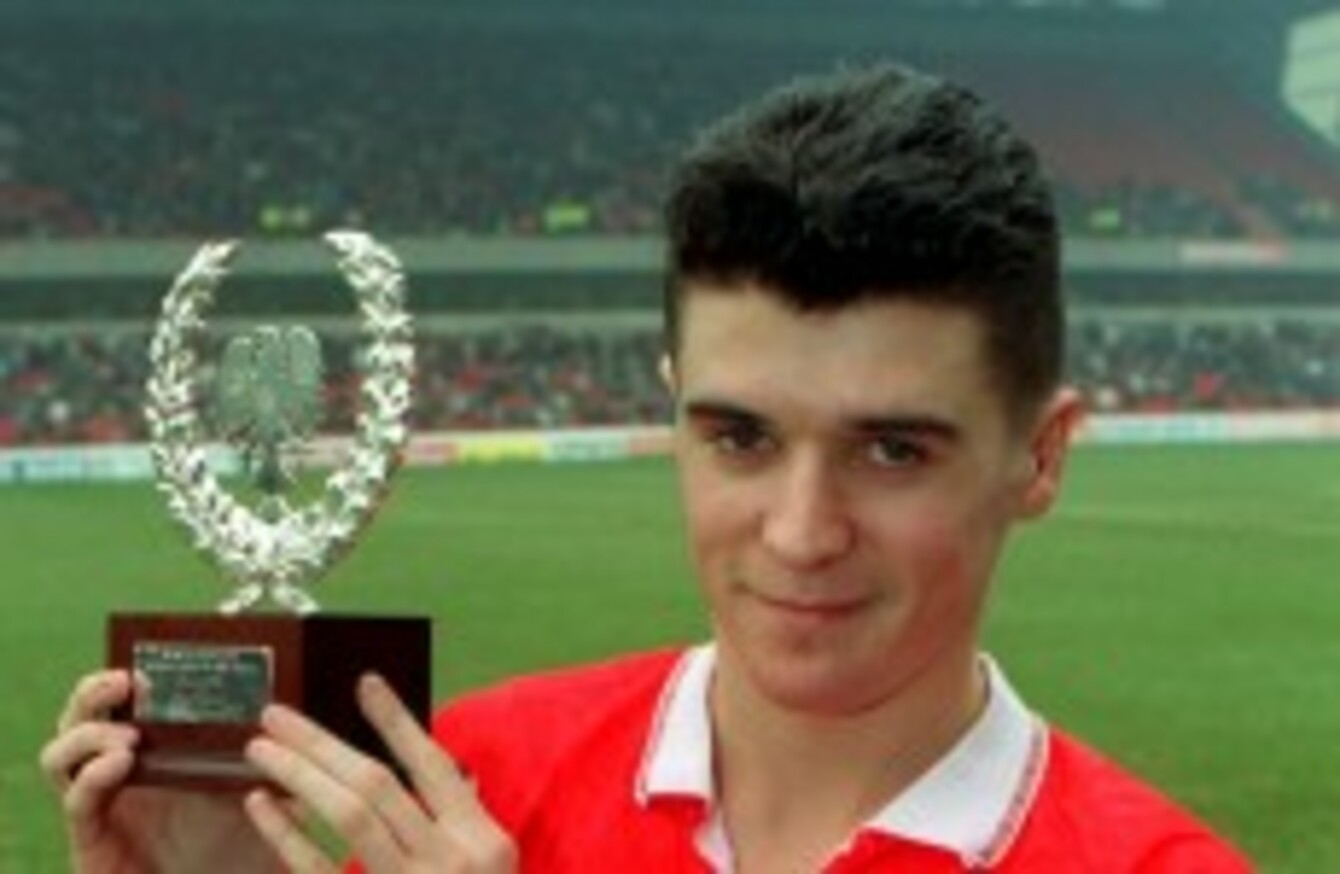 A young Keane at Nottingham Forest.
Image: Phil O'Brien/EMPICS Sport
A young Keane at Nottingham Forest.
Image: Phil O'Brien/EMPICS Sport
LIKE MANY IRISH football fans, Dave Tynan has always been fascinated by one of the country's most divisive figures — Roy Keane.
"I feel like he has always been there," the Dublin-born director told TheScore.ie. "So I thought it would be fun to make a film about him."
Instead of focusing on the well-documented glory days wearing the red of Manchester United or his rollercoaster career for the Boys in Green, however, Tynan wanted to explore Roy the boy.
"I guess he is somebody that we all know so well from Nottingham Forest onwards. The part that interests me is when he was Roy before he was Keane. What was this kid like when he was growing up?"
Having written a script a couple of years ago, it was announced yesterday that the short film, entitled 'Rockmount' (after his former schoolboy club), would be given the green light by the Irish Film Board as part of their Signatures series.
The storyline centres around the "demonic" Cork youngster, who is struggling to progress his schoolboy football career due to his height.
It's not a biopic," Tynan reveals. "It's a creative imagining of Roy as an 11-year-old. It's the course of week where he is trying to get onto an U13s team that he is too small for basically.
"Without dampening expectations, it's not going to cover his entire career. It's just our take on a little intense kid called Roy in Cork in 1981.
"If you've followed him, then there are a lot of things that will make sense as it will reference things a bit further down the line in his career. It's inspired by it but not following any historical facts."
Once Tynan's latest project is finished, shooting for 'Rockmount' should begin around March, and he has emphasised the importance of casting the lead role.
"The big step is finding the kid. That is everything. We're in trouble if we don't find that kid! The profile it has now, we better get it right. It's a matter of going to Cork and throwing the net out to look at every kid we can. There will be open auditions and that."
As well as a couple of family members, the cast includes his football manager, a boxing coach and Keane's pet dog. All going according to plan, there will be a trailer released this summer before a possible premiere at the Galway Film Festival.
So what does the current Ireland assistant manager make of the news and will he be invited to the first screening?
That would be amazing," says Tynan. "Before we went into the interview we had to contact him through his agents so we sent him a letter stating our intentions.
"I'd love him to see it but at the same time the pressure is on and we have to get it right. He's got a sense of humour, you saw that in the Keane/Vieira documentary. So I think he would be into it. If he wants a cameo, we'll bend over backwards!
"Joking aside, if he is alright with it in general then that will be great. We're massive fans obviously and are doing it because he's a hero."