A masked Deontay Wilder preparing for his weigh-in with Tyson Fury last winter.
A masked Deontay Wilder preparing for his weigh-in with Tyson Fury last winter.
WBC WORLD HEAVYWEIGHT champion Deontay Wilder has reiterated his desire to kill a man in the ring.
Wilder [40-0-1, 39KOs] doubled down on his frequent and controversial claims that he wants 'a body on his record' as he prepares to put his title on the line against fellow American Dominic Breazeale [20-1, 18KOs] at Brooklyn's Barclays Center this Saturday.
Wilder and Breazeale have exchanged harsh words in the lead-up, and 'The Bronze Bomber' has upped the ante in claiming Breazeale's life is on the line in the Big Apple.
"Dominic asked for this," Wilder told a group of reporters at Gleason's Gym in Brooklyn. "I didn't go seek him — he seeked me. So if it comes, it comes.
"This is a brutal sport, I keep saying that. This is not a gentleman's sport, we don't ask to hit each other in the face but we do anyway. If you ask any doctor in the world, he'll tell you your head is not meant to be hit. 
Anybody can go and on this particular time we have bad blood against each other. This is the only sport where you can kill a man and get paid for it at the same time. It's legal. So why not use my right to do so?
The unbeaten champion added: "He's like a fly in my ear, I can't wait. I'm going to get him outta there, it's going to be in dramatic fashion, in a fashion no one has ever seen.
His life is on the line for this fight and I do mean his life. I'm still trying to get me a body on my record.
The WBC champion has frequently stated his interest in ending somebody's life in the ring. However, pushed on the topic during a November 2017 interview with The42, the Alabama native conceded that he wanted "all the fighters to go home to his children or wives or girlfriends or his side-piece, or whoever they're going home to.
"I do want that, truthfully", he said, "because I'm going home to my children and my family too."
In that same interview with this publication, Wilder claimed to harbour two very different personalities — one for either side of the ropes.
"On the outside of the ring, I'm Deontay Wilder as I represent myself now – calm, cool, and collected," he said. "I love people, I love talking to people, I love being around people. They're my motivation – I like to inspire people.
But in the ring, I am The Bronze Bomber. The Bronze Bomber feel like a king. He feel like other men trying to take the food from his family's mouths. He feel like they trying to destroy everything that he has built. And with that being said, I'm a savage. I'm a monster. I have no mercy upon my enemies.
"And when the enemy talks in the language of trying to take my life as well", he added, referring to his most recent opponent at the time, Bermane Stiverne, "I take appropriate measures: I examine every word that he says, and I read between the lines of him saying he want to kill me. I take that into consideration and say: 'I gotta get him before he get me.' And that's just the way it is."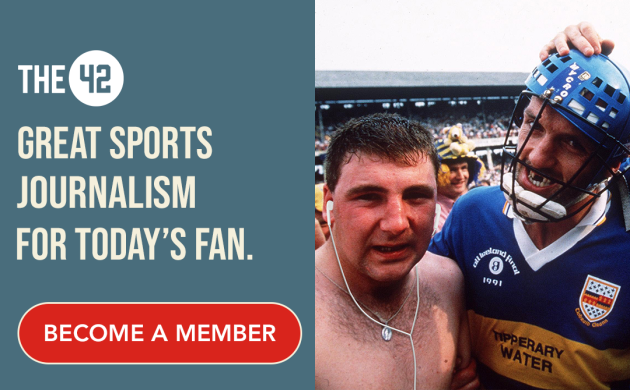 Wilder also explained at the time how he believed critics of his brash language — at least those who also enjoy the sport of boxing — were inherently hypocritical.
"People got to understand that they contradict themselves as well! They don't want to hear a fighter talk about how bad he's going to beat an opponent – to the point of trying to kill the man – but they want to complain about how much money they're paying to see an entertaining fight? Come on, man.
If the fight doesn't seem so vicious, if it's not two guys in there like wild dogs trying to rip each other apart, they complain about that. Am I right or wrong?
"Not to mention that even if our fight isn't exciting, we still take a huge risk even getting in the ring. The risk factor is enormous. The risk factor is that we risk our lives each and every time for the fans' small money – to entertain them. So please excuse me if I use strong language.
If you're offended, you shouldn't be watching in the first place, because it's always going to be an R-rated movie when it comes to Deontay Wilder. It ain't no PG-13. So excuse my language.
Subscribe to our new podcast, The42 Rugby Weekly, here: