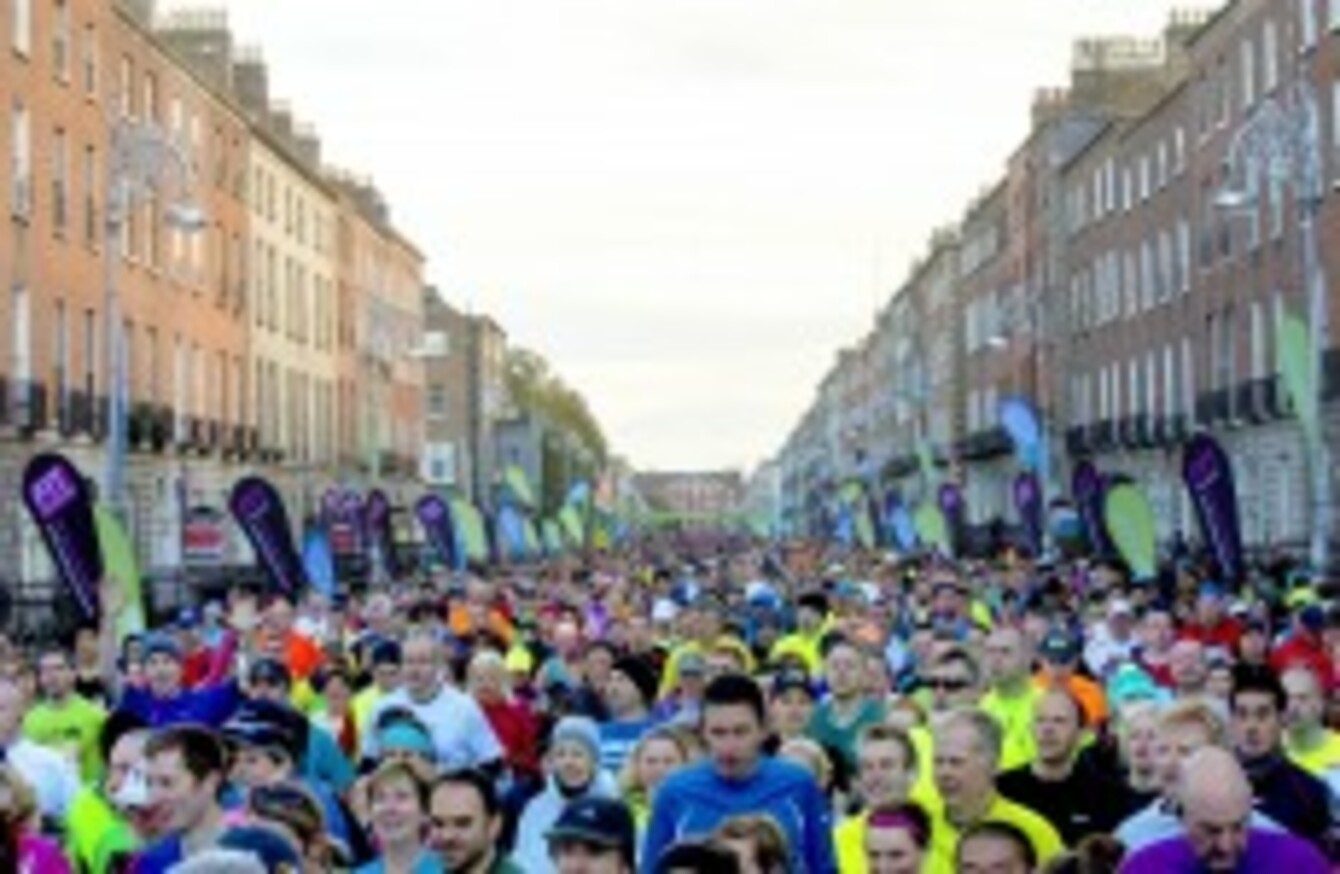 Image: James Crombie/INPHO
Image: James Crombie/INPHO
ON MONDAY OCTOBER 27 (a little over 16 weeks from today) thousands of distance runners of various, shape, size and speed with take to the start line for the Dublin Marathon.
Running 26.2 miles in one session isn't for everyone, but if it is something that has been on your to-do list, then why not clear all of those non-essential plans from your diary and make room for more running now. Or you could wait another 16 months.
Presuming you're already capable of running the odd 5k and your GP has no objections to you taking on longer distances, the important thing to keep in mind when starting to train for a Marathon is to not rush yourself.
There is nothing to be gained by trying to slog through a 20-mile run in one go in the first week. Instead, build up three and four-mile runs to five and six-mile runs. Keep track of your weekly mileage and build that number from the teens into 30s and back before the week of your race
You can find a 16-week running plan from various sources to help you gradually increase your weekly mileage for 13 weeks and tapering back to keep you in optimum shape for your longest distance day. Not every plan will suit you perfectly of course, but try to stick as close to it as possible particularly in the early weeks as you ramp up your distance.
Seeing as it's the Dublin Marathon we're talking about in this case, go to the race website (where you might just be tempted into committing €75 for the excruciating pleasure of running a Marathon). You can download this* framework on PDF devised by Brendan O'Shea to be applicable to runners with targets from 2 hours 30 all the way out to the full day out of eight hours.
*Just one thing to note about this day-by-day plan; it dates from 2011, so subtract four days from any date given and get out for a run on July 7.
- This article was originally published at 15.47, then updated at 17.46.