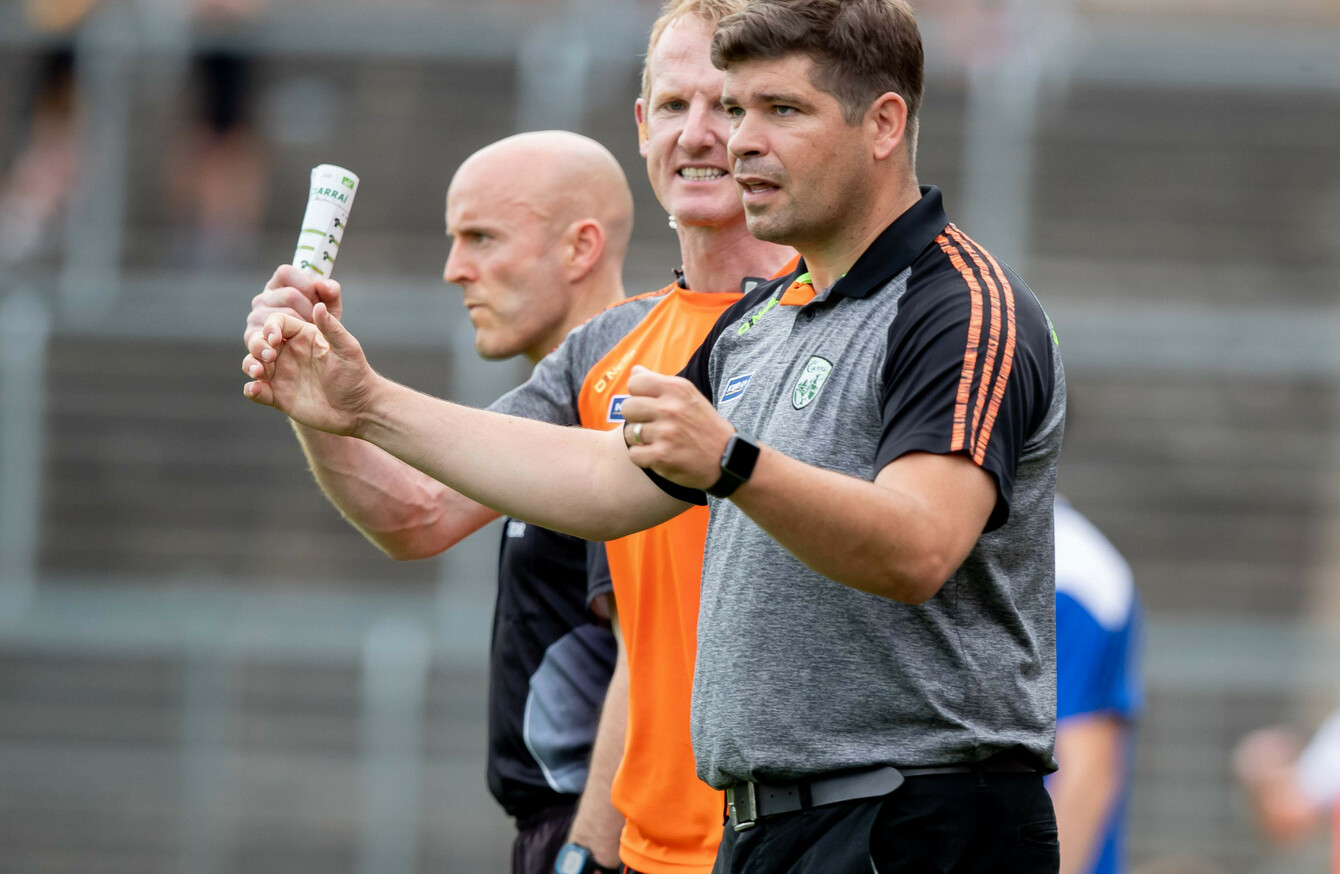 Kerry boss Eamonn Fitzmaurice celebrates their late goal in Clones.
Image: Morgan Treacy/INPHO
Kerry boss Eamonn Fitzmaurice celebrates their late goal in Clones.
Image: Morgan Treacy/INPHO
EAMONN FITZMAURICE DIDN'T need to be reminded of how precarious it looked for Kerry.
Deep in injury-time in Clones yesterday, defeat looked their lot once more. It would have represented the end of their interest in the 2018 season with the unappealing prospect of fulfilling a fixture at home to Kildare to come.
Avoiding a third loss in the All-Ireland arena in the space of 11 months, meant there was clear relief for the Kerry manager.
He was aware that the fallout from this game would not have been pretty in the Kingdom.
"Difficult. It would have (been). It would have been disappointing to face into a dead rubber game in Killarney. There is no hiding from that. Thankfully it's not something we have to countenance now.
"We are just relieved to be still in the championship. I trusted the lads to keep grinding away and you always have a chance once the clock is still going. We got the break today.
"We won the draw, we could have stolen it at the end. We had possession at the end, maybe the fact the time was up the lads rushed it slightly. We could have really stolen a win, but no look with a couple of minutes to go to get a draw out of it, I was delighted with that."
Kerry rebounded from their underwhelming showing against Galway the previous Sunday to chisel out a draw.
"It was a tough Sunday night, we were disappointed," stated Fitzmaurice, reflecting on the Galway match.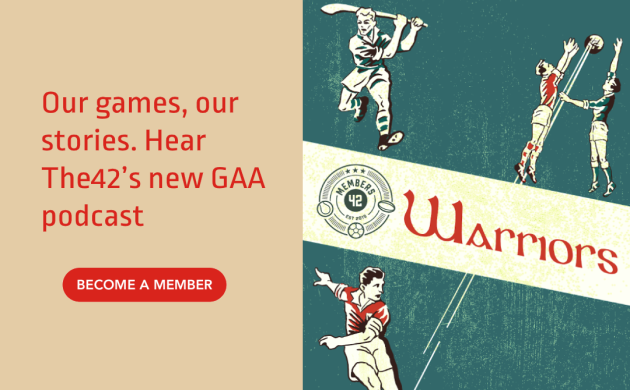 "The beauty about it was that we had a game a week later. In other years the championship would have been over, and that would have been that. We would have had a long winter of retrospection then and a lot of asking questions of each other, whereas this time around the fact you had a game a week later again it was fantastic.
"We came together and we looked forward to the weekend. As I said, we're still there. Today wasn't a perfect performance, it wasn't about being a perfect performance, but it was about being strong from a mentality point of view and keeping going. The lads did that, so I'm very proud of them."
Fitzmaurice hailed the contribution of his younger players, Sean O'Shea and David Cliffordposting a combined total of 1-11.
"This year a lot of the young players have been playing very well and it does matter. David Clifford has got big goals for us two weekends in a row and he's barely only 19 years of age. Sean O'Shea was only 20 during the week.
"They are young lads, they have huge futures but they are playing well and making big contributions for us at the moment."
The42 is on Instagram! Tap the button below on your phone to follow us!