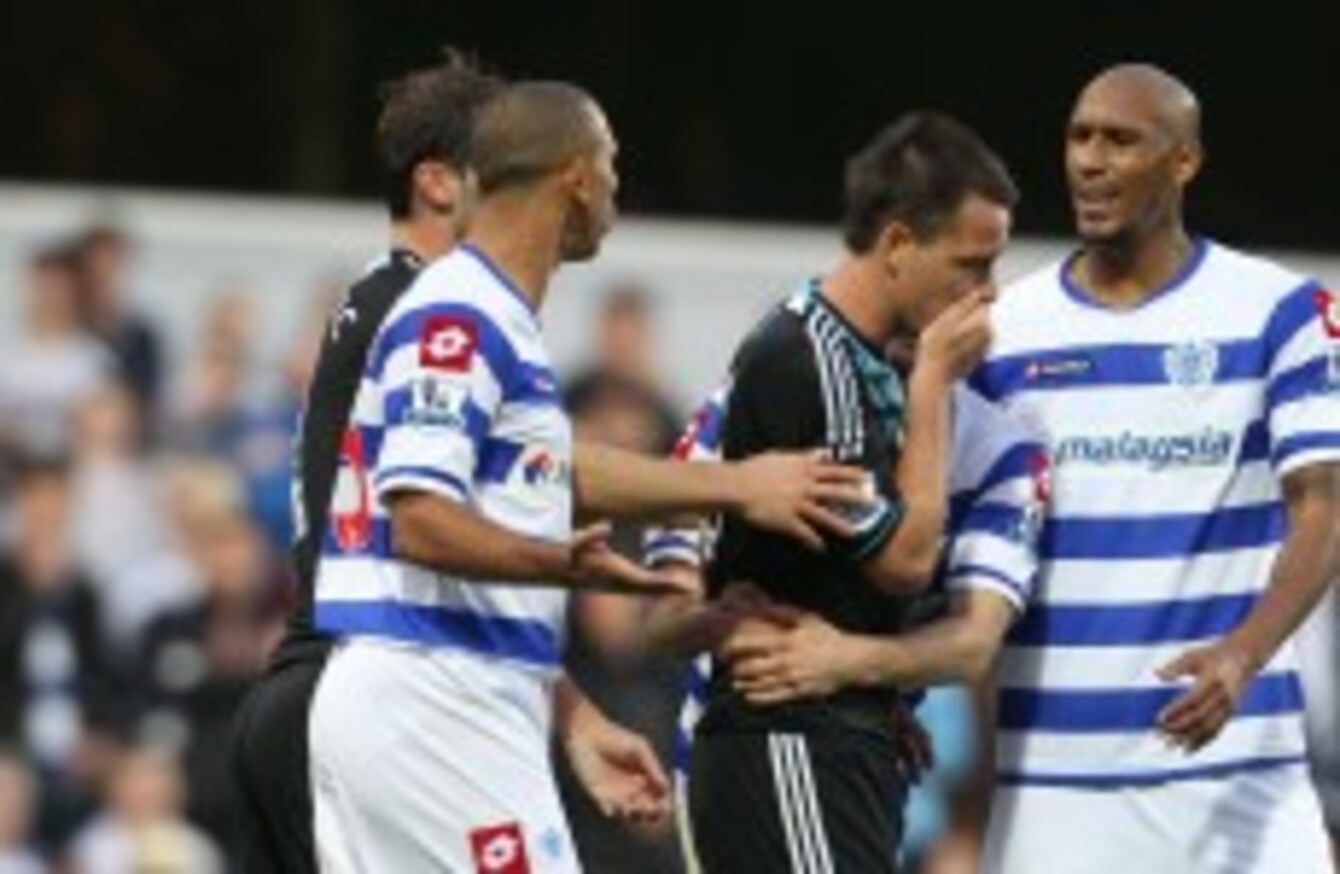 Image: Nick Potts/PA Wire/Press Association Images
Image: Nick Potts/PA Wire/Press Association Images
A LITTLE OVER a week ago, Anton Ferdinand was the subject of an alleged racial slur by Chelsea captain John Terry.
With an FA and police investigation into the incident currently underway, the defender has released a statement explaining his reluctance to comment on the matter publicly.
The document, released on the Queens Park Rangers website, reads:
"Today (Monday 31st October 2011) I finalised my statement with the Football Association with regards to the incident that occurred last Sunday at Loftus Road in our Barclays Premier League fixture against Chelsea.

"I have very strong feelings on the matter, but in the interests of fairness and not wishing to prejudice what I am sure will be a very thorough enquiry by the FA, this will be my last comment on the subject until the enquiry is concluded."
The statement suggests that, contrary to the accounts of both Terry and his team manager, Andre Villas Boas, Ferdinand departed Loftus Road less than satisfied with the Chelsea captain's explanation of the incident.
Terry claimed his incendiary remarks, captured on camera and subsequently published online, were made in response to an accusation of racism and that the debate surrounding the issue arose from a simple, contextual misunderstanding.