UNLESS YOU'VE BEEN glued to the internet all weekend, there's a chance that some weird and wonderful sporting tidbits might have slipped through the cracks. Here's a run-down of some of our favourites…
#BESTIES It's difficult to know what's more surprising; that Yohan Blake has just 160,000 Twitter followers or that Liverpool youngster Raheem Stirling has 74,000.
Either way, the triple Olympic medallist was sharing the love  on the social networking site, bigging up his fellow West Kingstonian.
His initial tweet was directed at a fake Sterling account but the 17-year-old soon set him right.
#BUBBA TROUBLE Bubba Watson. Golfer, walking hair product endorsement and now funny man.
Here he is during the Barclays Tournament episode of On the Range reacting like most non-golfers do to technical analysis.
Just how jovial Bubba will be during next month's Ryder Cup, remains to be seen.
#PESSIMISTIC The NFL season hasn't even started yet and already some New York Jets fans think their 2012 is doomed.
This makeshift memorial was spotted at a construction site in Manhattan.
While we've no official confirmation, it must be assumed that it was placed there by a disgruntled fan not long after finding out Tim Tebow is their best option at quarterback.
#BLOOPERS Now the serious business of winning an Olympic Gold Medal is out of the way, the USA Men's Basketball team have released some behind the scene footage of their trip to London.
Kevin Love looks to be the joker of the bunch while Anthony Davis is as poor at three-point attempts as he is at shaving his eyebrow.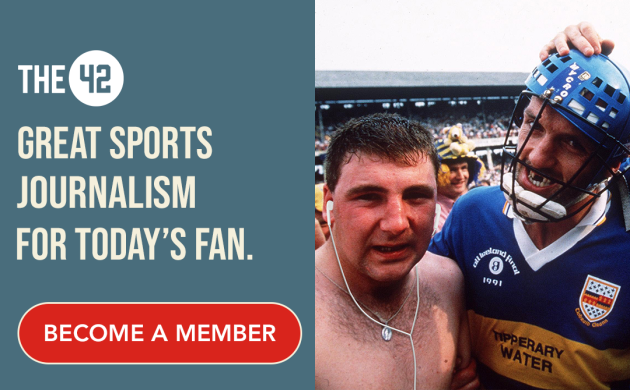 #LIAR LIAR Have you heard the one about the four holes-in-one in same day, on the same course? Sound too good to be true?
That's because it was as Jeff Graham, a reporter with the Kitsap Sun found out the hard way.
A week ago, Graham published the remarkable tale of the four aces:
It wasn't a question of who'd shoot a hole-in-one Thursday during the Great Googly-Ball tournament at McCormick Woods Golf Club in Port Orchard.

It was a question of when the run of aces would come to an end.

John Armstrong of Illahee, Shawn Cucciardi of Port Orchard, Mike Hancock of Seabeck and Cris Larsen of Manette all recorded holes-in-one during the foursome, best-ball event.
Alas, it was all a hoax as our friends at Deadspin explain.