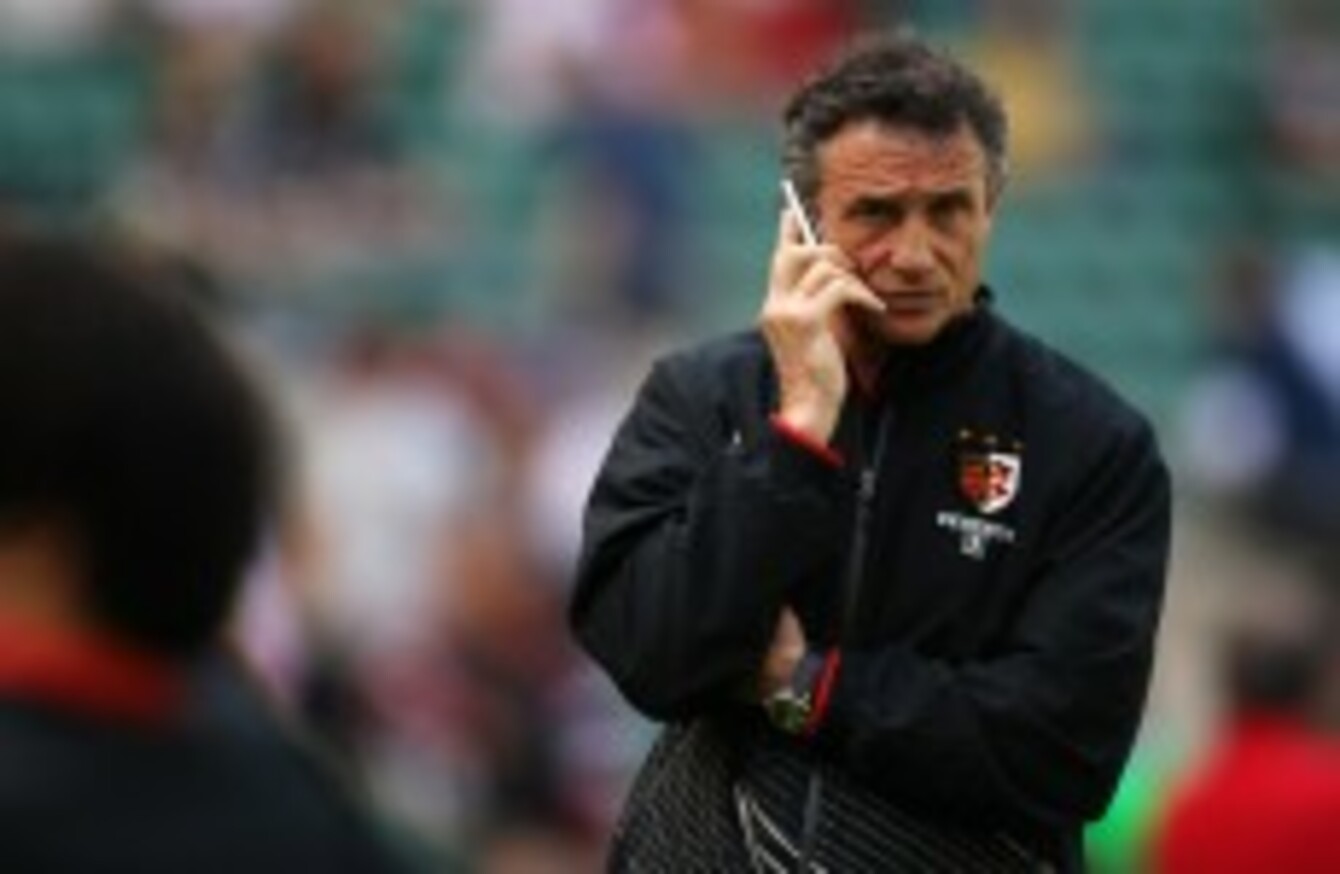 Noves is one of only two people to have four European Cup medals.
Image: Billy Stickland/INPHO
Noves is one of only two people to have four European Cup medals.
Image: Billy Stickland/INPHO
NON-FRENCH RUGBY fans are often puzzled as to why Toulouse coach Guy Noves has never managed the French national team. Noves has won nine Top 14 titles and four European Cups in his 22 years in charge of Toulouse, which makes him by far the most qualified man to have never had the job.
Noves says he turned down the role before Philippe Saint-André took over in 2011 and before that the French union went for… ahem, how can we say this…. more eccentric characters like Bernard Laporte and Marc Lievremont.
The job will be available after the World Cup and a task-force has been set up to hire the right man (Serge Blanco has a spot on the committee because, well, Serge Blanco is like that Lord of the Rings eye who hawks over French rugby).
Former French captain and Bordeaux-Begles head coach Raphael Ibanez is the favourite to take over from Saint-André but speaking to the French media, Noves appeared to entertain the idea of taking the job.
"I never said I wasn't interested," Noves said in quotes reported by ESPN.
"I'm pleased to hear that Guy Novès is one of the people who is in contention to take over as France coach. I was offered the job four years ago. At that time I refused for strictly personal reasons. Now I'd say the door is ajar. We'll see later."
It's no surprise that Noves is open to making the jump this time around. Toulouse haven't won a trophy since 2012 and their campaign started disastrously this season before Noves turned things around and got his side back into the Champions Cup places in the league.
It would certainly be interesting to see what Noves could do as an international coach but it would be really strange to see someone other than than 61-year-old calling the shots on the Toulouse sideline.
Like Man United after Fergie left.