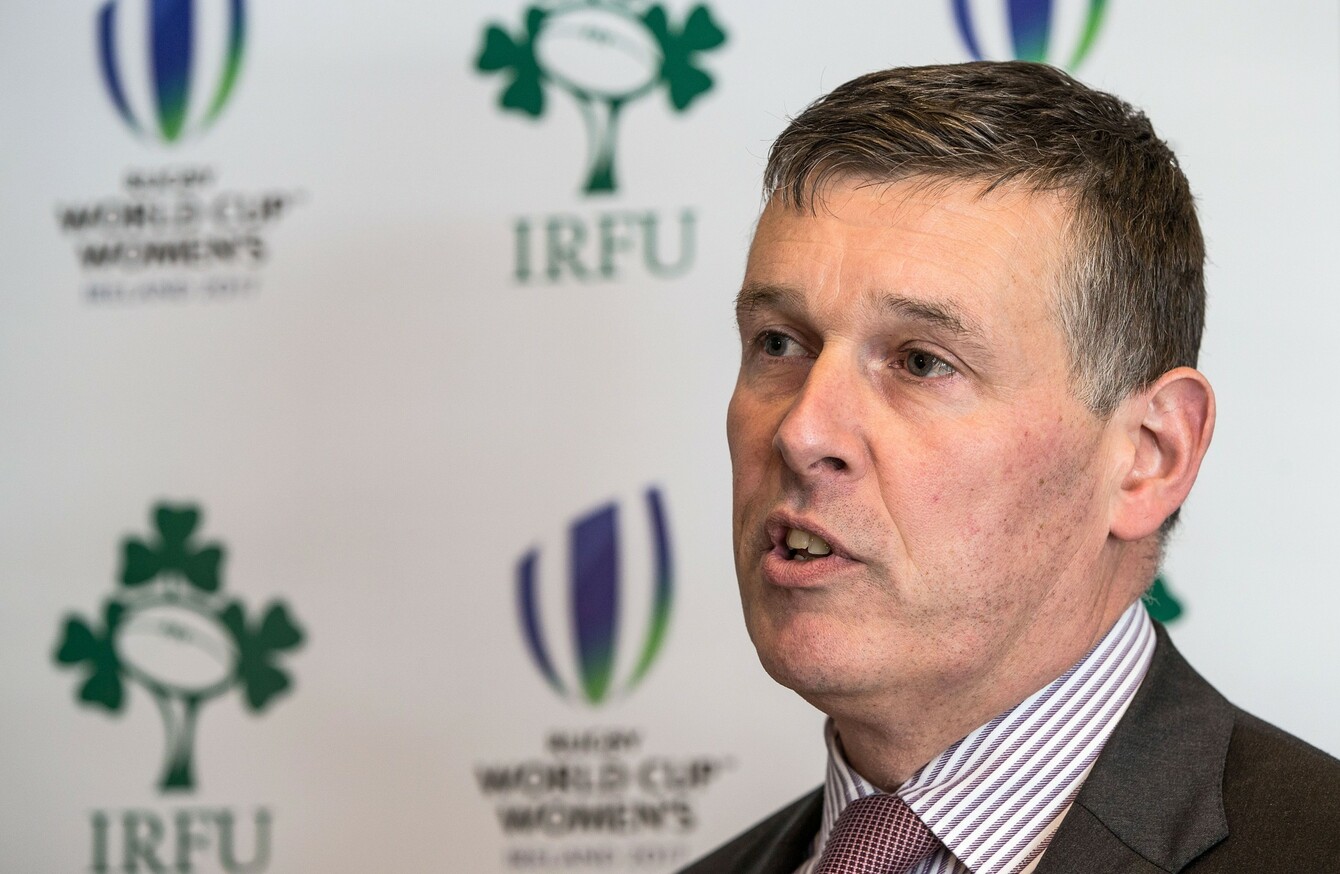 Image: Dan Sheridan/INPHO
Image: Dan Sheridan/INPHO
A WORKING GROUP to discuss the possibility of a uniform global rugby calendar will speak next week, but little is likely to be agreed.
IRFU CEO Philip Browne will represent the Pro12 in the five-way telephone conversation, and yesterday the Dubliner made it clear that his preference would be to keep the season in its current state — where both hemispheres playing through their respective winters, at complete odds with each other's schedules.
"It's an extremely difficult problem," Browne said at the National Sports Campus yesterday, where Sport Ireland announced its annual investment in field sports.
The issue is not only about the fixture schedule, but it's also about the commercial values.  For instance, if we move the Six Nations, the commercial values drop. If it drops in value, well, we're not going to be too keen about moving that.
"The bottom line is that it's not just about trying to marry the northern and southern hemisphere fixtures, it's about trying to do it within the context of making sure that we don't decrease the values."
Along with Brown, the taskforce will be made up of his counterparts from unions on both sides of the equator. Ian Ritchie and Jean-Pierre Lux complete the northern representation, while Jurie Roux and Steve Tew will speak on behalf of Sanzar.
NZRU chief Tew has already spoken about the possibility of withdrawing the All Blacks from tours (the current schedule runs until 2019) and instead playing one-off games where they could dictate how revenues are divided. Browne does not see any benefit to the game from a move such as that though, and says he is keen to remain close to the status quo.
"To be honest with you, we are reasonably happy with what we have," says Browne.
"The difficulty is, the knee-jerk reaction is to add in more fixtures which is the last thing we should be doing. What we need to try and do is to have less fixtures of a higher value, if at all possible.
"That may or may not be possible. It's a difficult problem. Inevitably, I think the southern hemisphere would like to have a straight run of their Super Rugby competition without having it interrupted by the June tour.
"The trouble with putting the June window back to July is, it presses things up in October, November because you're not going to get the players back until later. The difficulty is, you change one aspect, and it has a knock-on consequence somewhere else in the season. That's the big issue, how do we minimise those unintended consequences?"
There's not much point changing it if it's going to make things worse. That would be my view.
"New Zealand would say 'well, if there's no change, well then we'll do away with the current international fixture schedule, and having matches on a once-off basis.'
"Personally, that would not be a terribly good idea, and I don't think it would necessarily do much for New Zealand rugby either. Having said that: what has to happen is, the outcome has to be a win-win for everyone. It can't be winners and losers. And, at the moment, it's very hard to see how changing the season is not going to create a situation where there are winners and there are losers."

The42 is on Snapchat! Tap the button below on your phone to add!