WE SAT DOWN with Ireland vice-captain Jamie Heaslip this season to chat about… well, lots of things: but before we got started, we asked him to call out his past, present, provincial and international team-mates on a list of superlatives.
Starting with the most important.
Who is your toughest team-mate?
Fastest?
Fastest in Ireland camp is Simon Zebo.
Aaaand slowest?
In camp is probably Mike Ross.
Biggest messer in the dressing room?
Conor Murray's up there.
Who is the most skilful player?
Luke Fitzgerald.
Most intelligent?
"I think you're gonna struggle there… Eoin Reddan.
Butt of the jokes?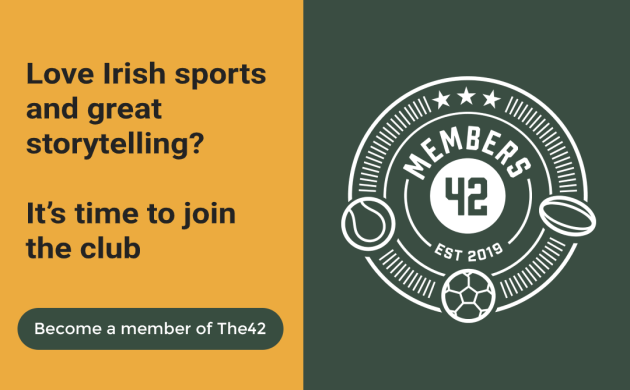 Noel Reid.
Worst dress sense?
Gordon D'Arcy.
Worst Dancer?
Biggest leader and motivator?
That's a good one… Brad Thorne.
Best trainer?
Brad Thorne.
Worst trainer (or someone who just takes a bit more convincing than others)?
Mike Ross.