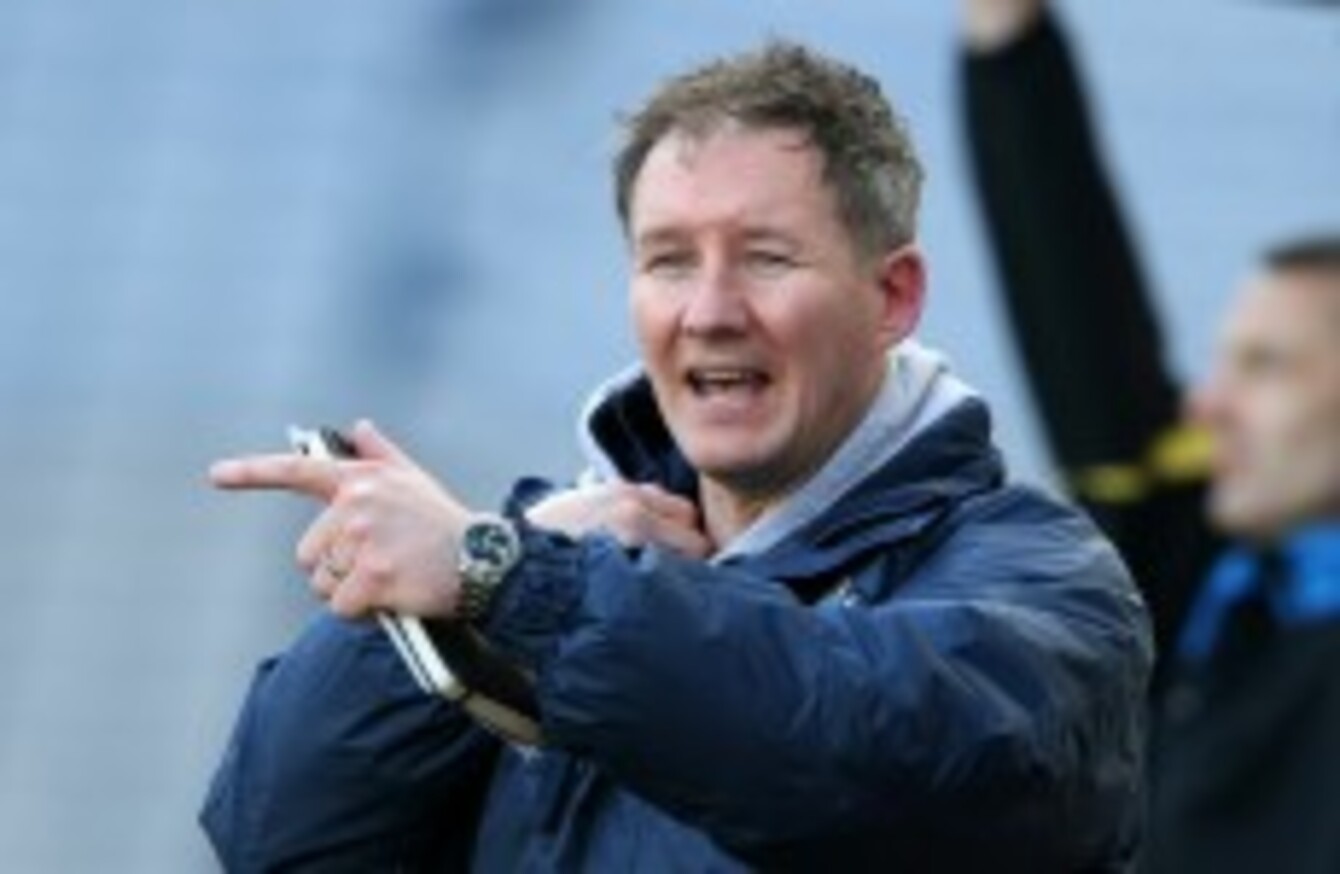 Dublin manager Jim Gavin.
Image: Cathal Noonan/INPHO
Dublin manager Jim Gavin.
Image: Cathal Noonan/INPHO
WATCHING HIS SIDE ensure a ten-point deficit morphed into a seven-point win, Dublin boss Jim Gavin was moved to hail his side's mental resolve yesterday in Croke Park.
Dublin reached a second successive Division 1 league final but this semi-final win was founded on a remarkable transformation in their performance after the break.
During last year's trophy-laden campaign Dublin showed their character and that quality was in graphic evidence yesterday again.
"You know they demonstrate it day in day out whenever we are with them", revealed Gavin. "We would have seen that mental resolve last year as well in a lot of the games. But it's pleasing to see that it's still there and that they can tap into it.
"The (subs) did (well) yeah and we always expect them to do. We look at the full 26 that we have to pick on any given day. We place great emphasis on that. And the mental resolve that they showed out there again today, we know they have that."
That was the good in Dublin's display but there was also the bad. In the opening half, they were all at sea as Cork tore them apart.
"For the full 70 minutes we were very inconsistent obviously being that amount of points down", outlined Gavin. "That's something which we're still searching for. With eight weeks to go to the championship, it won't be good enough.
"Just a lack of concentration in a couple of areas against a quality side like Cork. We thought they (defenders) were doing quite well, it was the pressure out the field that was hurting us more than the guys inside.
"They were manning the pump as best they could. That lack of focus in the middle third, that's what hurt us in the first-half. So we would have made some little switches in the game itself, but nothing radical."
One change that did have quite an effect was the introduction of Bernard Brogan as he announced himself on the 2014 stage with a five point haul.
"He has trained very hard, off-site", admitted Gavin. "The athletic team have done marvellous work with him and credit to the player himself, he has been very determined and has shown great focus over the last number of months since he has come back from his surgery. His form out there is a reflection of the hard work he has put in."
Derry are next up as final opponents for Dublin and after already defeating Gavin's side in the league, the Dublin manager reckons the Oak Leaf county will not fear them.
"I'm sure they won't fear us now, particularly after what appears to have been a good performance yesterday. They really went at us and caused us a lot of trouble early on, and throughout the game.
"We were very impressed with them; the journey back down to Dublin, we talked a lot about them and how good they were. So I suppose it's no surprise that they got into the semi-finals, and it's a cracking win for them to beat Mayo."