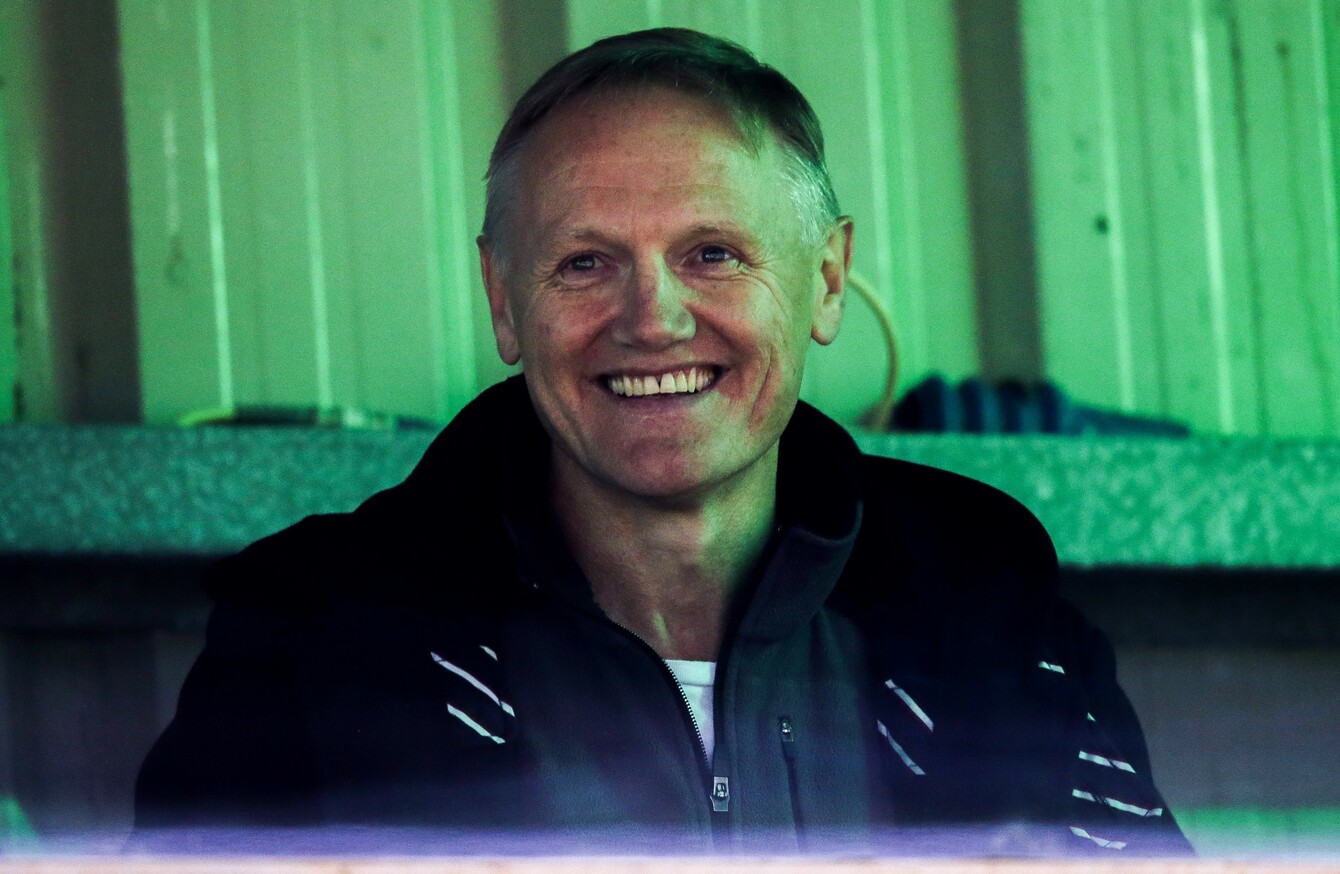 Schmidt was in Galway to watch Connacht's clash with Leinster last night.
Image: Inpho
Schmidt was in Galway to watch Connacht's clash with Leinster last night.
Image: Inpho
IRELAND HEAD COACH Joe Schmidt has brushed off suggestions that he has a direct influence on the team selections of the four provinces.
In a wide-ranging interview with Michael Corcoran on RTÉ's Sunday Sport, Schmidt moved to categorically deny any such claims that he has a say over the teams Leinster, Munster, Ulster and Connacht put out each week.
"Do they really say that? Oh, wow, they haven't said it to me," Schmidt said.
"I probably choose not to [read the papers] but I did hear the commentary last week, which did astound me considering that I'd probably an hour's meeting with that coach and he told me what his team was on the Thursday and we'd had a really good conversation and a really positive one and it just astounds me that someone can be so definitive about something and inaccurate at the same time.
"Look, I wouldn't even want the job of picking those teams. I think there's some incredibly difficult decisions that have to be made on some of those teams."
The Kiwi added: "I was looking at the Leinster back row, for example, there's some conundrums there that are great to have but I'm glad I'm not having to pick them.
"All the coaches, I think Pat [Lam's] done a super job, obviously over the last three to four years, he's been there. I think Les [Kiss] getting Jono [Gibbs] on board for next year and I think they've had a lot of injuries to key players, which have made it a battle but they've still scrambled into the top four, and hopefully they can hang in there and get to a Pro12 semi-final. Obviously Leinster and Munster are flying along at the moment."
Schmidt was also asked about the impending departure of Munster's Donnacha Ryan to Racing 92, a move which would end his international aspirations because of the IRFU's reluctance to select players plying their trade abroad.
While Schmidt said it was 'never say never' in regards to Ryan's prospects of playing for Ireland again, he once again reinforced the union's stance.
"It is disappointing if Donnacha goes because I think he's really grown into himself in the last short while," he continued.
"He had a long-term injury that kept him out of the game for a long time and that was incredibly frustrating for him and for the IRFU who were looking to get him involved for as much as they could.
"For Donnacha, he'll make some personal decisions. Sometimes people forget the human factor in decision-making. There are relationships involved, there are life experiences involved. As much as we try to keep everyone inside playing in Ireland, cause we want to do that to support the provinces. If we don't manage the players well and we start picking players from outside of Ireland then other players are likely to go because they will see that they can still get selected by the national team.
"We never say never because there are some really good Irish players playing outside of Ireland but at the same time we want to keep investing in the people who are investing in our provincial game because in the end we need to keep our provincial game strong for our national team to be successful as well."
More from Joe Schmidt's interview with Sunday Sport can be found here.
The42 is on Instagram! Tap the button below on your phone to follow us!