Murray Kinsella reports from Sydney
AS IF HIS time with the national team hasn't been successful enough already, Joe Schmidt added another achievement to his CV last weekend in guiding Ireland to their first victory against the Wallabies on Australian soil since 1979.
Such is the drive of Schmidt, he won't even be thinking of last weekend as an achievement. He is here in Australia for series success.
Already, he has won three Six Nations titles – the most recent of them being the country's third-ever Grand Slam – led Ireland to their first-ever win against the Springboks in South Africa, and helped Ireland to a maiden victory over the All Blacks.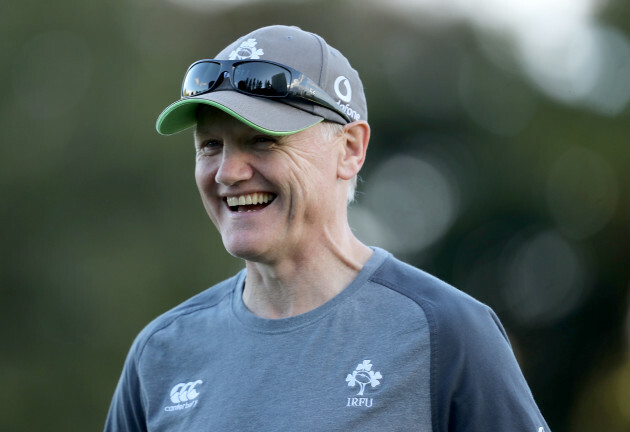 Dan Sheridan / INPHO Schmidt has had remarkable success with Ireland. Dan Sheridan / INPHO / INPHO
Schmidt has the highest winning percentage of any Ireland head coach at 72% and his influence over the entire Irish rugby landscape is hard to fully fathom.
To say he has changed Irish rugby would be an understatement.
Schmidt is out of contract at the end of the 2019 World Cup and his ambition will be to have led Ireland to glory in the global tournament at that point.
The expectation in recent times has been that Schmidt will move home after the World Cup, but the IRFU are still hopeful that the New Zealander will re-sign and stay on into the future.
"I think all the talk at the moment is about him moving on, purely because he has been here so long," said IRFU performance director David Nucifora yesterday in Sydney, where Ireland take on the Wallabies in their series decider on Saturday.
"But if I was a betting man, I wouldn't know where to put my money at the moment. I think there's a decent chance that he will stay.
"The first thing that's got to happen is that he's got to want to stay. That's the main thing, and you all know Joe, he's his own man. He's got to make his decision. Obviously, we'll do whatever we can to keep him. We had to do that the last time."
Schmidt most recently extended his contract in 2016 and the IRFU had to fight off competition from his native New Zealand at that time, as the Kiwi rugby union looked to bring one the best coaches in the world game back into their system.
The perception has long been that all Kiwi coaches' ultimate ambition is to be in charge of the All Blacks, but Nucifora is not entirely convinced that is the case with Schmidt.
"The New Zealanders went hard after him the last time and we managed to secure him for this period," said Nucifora.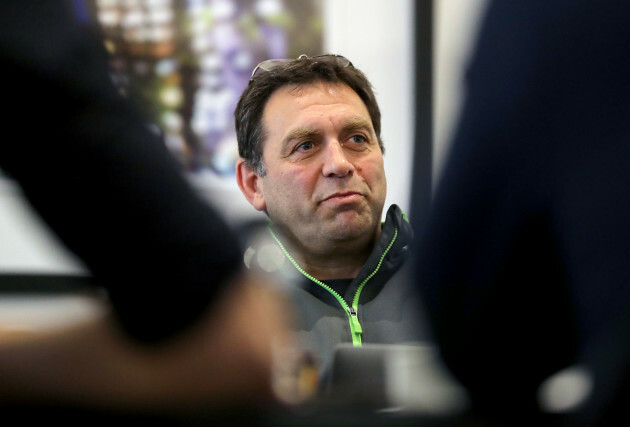 Dan Sheridan / INPHO Nucifora is the top man in the IRFU. Dan Sheridan / INPHO / INPHO
"I'm sure there'll be lots of other people that will be going after him [this time]. But at the end of the day, it will be his decision and we'll do everything we can to try and keep him here if he wants to stay on.
"I don't think it is that straightforward that it [coaching the All Blacks] is what he desperately wants to do. I don't think that this has been some grand plan to come here and do what he's done just so he can coach New Zealand.
"That's not him. I don't think it's as simple as that. He's got other things in his life that he's dealt with. Those things drove him the last time and they'll probably drive him again as well."
Nucifora confirmed that the IRFU will expect to have a decision from Schmidt before the World Cup next year, allowing them time to secure a replacement.
Asked if the union will break the bank in a bid to keep Schmidt, Nucifora indicated his belief that financial gain is not Schmidt's motivation.
"I don't think it's money that really drives Joe," said Nucifora. "That's not him. Once he feels that he's done everything that he can do he then he may look for another challenge.
"He's done a fantastic job and he's cultivated a good set of coaches underneath him as well and I think we're just going to have to be patient like we were the last time."
Back in 2016, before Schmidt extended his contract, Nucifora had indicated that the IRFU were confident that if Schmidt opted to leave, there was a strong pool of coaches in Ireland who would potentially be in the mix to succeed him.
Nucifora namechecked Ulster's Les Kiss and Ireland assistant coach Andy Farrell at that stage, while Pat Lam and Rassie Erasmus were also in the Connacht and Munster jobs back then.
Three of those men – Kiss, Erasmus and Lam – have since departed, although Farrell remains a strong contender if Schmidt is to leave after the 2019 World Cup.
Dan Sheridan / INPHO Andy Farrell, right, would be among the contenders to succeed Schmidt. Dan Sheridan / INPHO / INPHO
Farrell recently extended his IRFU contract until 2020, as did his fellow assistant coaches Simon Easterby and Richie Murphy, and is highly-rated by Ireland's players.
"Well, there's a strong chance that it could, but we won't obviously limit ourselves to that," said Nucifora when asked if the possible successor to Schmidt will come from the existing Ireland coaching pool.
"I think continuity is important if we feel we've got the quality in the group and, certainly, there's a good chance that it could."
At provincial level, meanwhile, Leo Cullen and Stuart Lancaster are steering the successful Leinster ship, Dan McFarland is set to take over at Ulster, Johann van Graan is in charge of Munster, and Andy Friend is soon to arrive in Connacht.
Asked about the provincial landscape, Nucifora underlined his happiness with the coaching talent in place there.
"I still think we're in good shape and there's some good other young Irish coaches underneath a lot of those guys as well. So I think we're in a good place but the coaching world is ever moving.
"It's changed a lot in the last few years.
"People are trying to secure coaches one to two years out on contracts, and before you'd think, 'A coach is out of contract in six months I better do something about it.' That doesn't happen any more.
"People are out there searching for them either when they're still in contract or when they've still got a year or two to go. So it's very competitive to keep good talent."
- This article was updated at 6.10am to correct 'second-ever Grand Slam' to 'third-ever Grand Slam'.
The42 is on Instagram! Tap the button below on your phone to follow us!