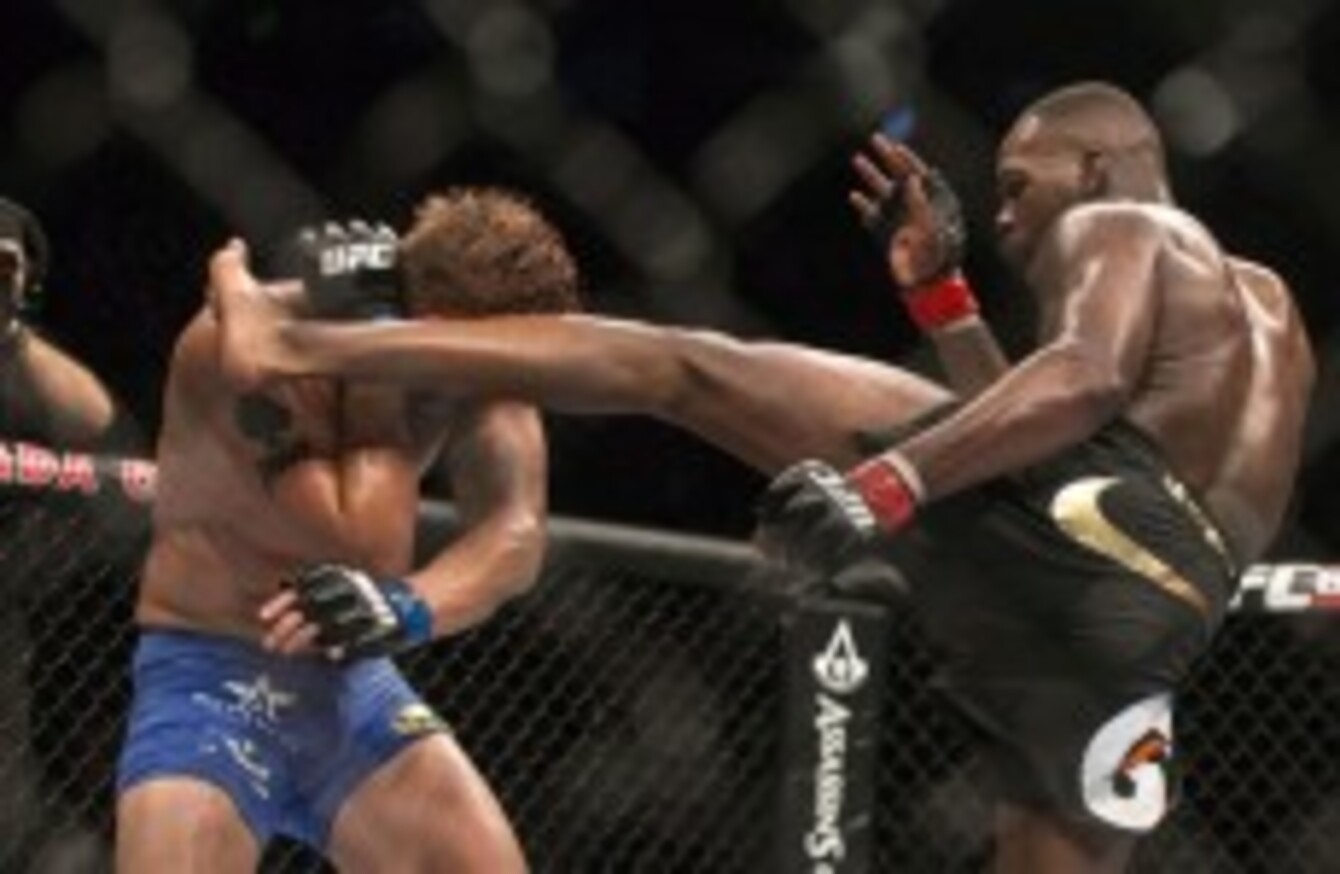 Jones and Gustafsson: no immediate re-match on the cards.
Image: Chris Young/The Canadian Press/Press Association Images
Jones and Gustafsson: no immediate re-match on the cards.
Image: Chris Young/The Canadian Press/Press Association Images
AS THE DUST settled on Jon Jones' and Alexander Gustafsson's epic championship fight last week, the inevitable calls for an immediate rematch were loud and resounding.
The Swede produced the performance of his career and succeeded in making Jon Jones look human in the Octagon, something that hasn't been done by anybody else in the UFC.
He missed out on the belt, losing a unanimous decision, in a fight that was much closer than the judges' scorecards suggested.
No one had ever pushed Jones deeper or further in his UFC career than Gustafsson did so as the fans hankered for another chance to watch the two throw down, it looked like an immediate rematch was on the cards.
Glover Teixeria had been promised the next crack at the light heavyweight champion but we all know how fluid the UFC are when it comes to matters like these. If the fans shout loud enough, usually they listen.
Dana White was quite non-committal about the re-match in his post-fight press conference but left the door open to the possibility. That door was slammed shut by Jones as he opted to face Teixeira next time out.
It is not the first time that Jones has gone against a wave of popular opinion to suit himself. He famously refused to step in and face Chael Sonnen on short notice earlier this year much to the disappointment of the fans and his boss Dana White.
He went on to beat Sonnen comfortably at a later date but is he being over-cautious in protecting his legacy by dodging these supposed tougher fights or is he simply using his head and taking the easiest route to victory?
Jones and Gustafsson together afterwards in hospital (Image: Alexander Gustafsson)
There is no doubt that the supreme talent he possesses means that he should not fear facing anyone in the UFC, but in some of his major career decisions he has always seemed to opt for the easiest option.
The beating he took at the hands of Gustafsson is probably still fresh in his head, and it's not to say Glover Teixeira will pose any less of a threat or is seen as the weaker option for Jones, but surely Gustafsson earned a re-match after playing a starring role in what has already been heralded as one of the greatest UFC title fights of all time.
Dana White left it up to Jones to decide what he wanted to do next and after analysing the fight he felt justified with the judges' decision, believing he won the fight decisively. He decided it was time to move on from the Swede and face a different opponent, regardless of what everyone else thought.
He has said he will fight him again but that is dependent on results and not guaranteed to happen.
"Bones" is no longer content with just being champion any more. He wants to "crush records" and be seen as the greatest of all time.
There is no doubting that he is one of the biggest talents ever to grace the Octagon but in the fighting business you are thought of more and remembered better if you avoid taking the easy route in your career.
While Jones has fought some of the best fighters around, his legacy is in risk of being tainted by always plumping for the home banker.