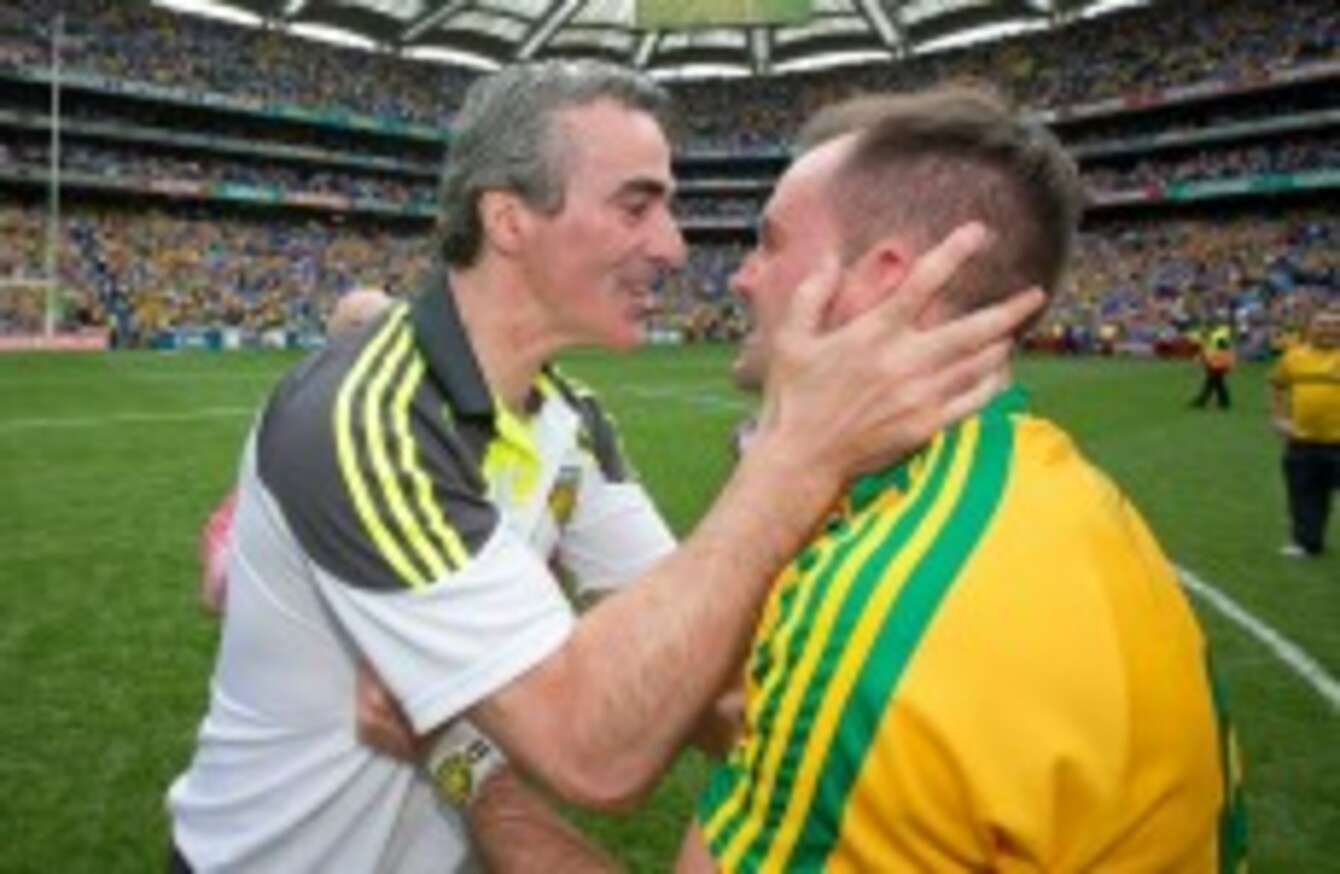 Image: Morgan Treacy/INPHO
Image: Morgan Treacy/INPHO
DONEGAL ARE HOPING to draw a line under the Jim McGuinness era and kick-start the Rory Gallagher years with a bang.
First up is a tricky test when they host Derry in the opening round of the National Football League on Saturday evening.
But the more things change, the more they stay the same.
"It's obviously not the exact same," Allstar defender Karl Lacey says of the difference between old manager and new, before adding, "It's very similar.
"Rory was there for three out of the four years with Jim. He knows what levels we need to get to in training, drills, he knows what we're good at, what we're weak at, what we need to work on.
"Very little has changed from what I've seen at the moment. Obviously there's new boys in with him, Gary McDaid, so it's great to have that wee bit of freshness as well with the new voice and different ideas.
Ah, it's time for us to move on now and forget about what's been going on the last four years with Jim. We want to put things right now in the league and set the tone against Derry on Saturday night and take it from there.
When it comes to questions of style, and whether Donegal might be prepared to abandon or at least modify the blanket defence and lightning counter-attacks that became McGuinness's hallmark, Lacey is every bit as equivocal.
"Ah, no, it's not going to be the same anyway, I don't think. There's certain things, yes, that Rory is working on differently.
But he adds: "I'm sure it's not going to change too much. Every team nearly seems to be going the same way.
I think one thing we need to learn is that teams are starting to play like us, so we need to know how to play against that as well. Whereas in other years, teams weren't playing like us so we could just play our own game, now we need to be able to deal with it as well as play against it.
"You saw that happen in the final. Kerry played very similar to us and we weren't able to deal with it so that's one lesson that we need to take out of last year and bring into this year."
So more attacking?
"Yeah, if you want to put it like that."