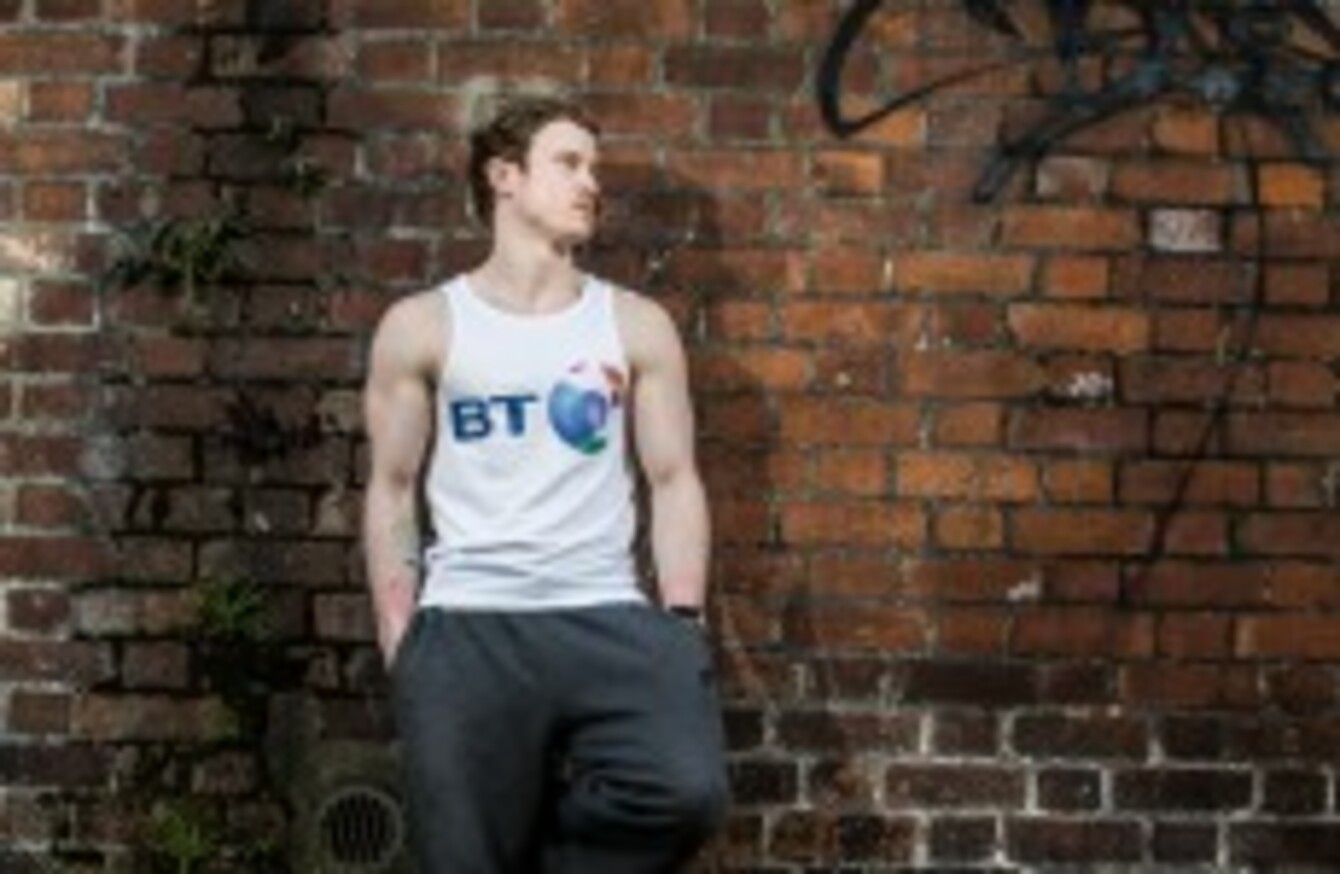 Irish gymnast Kieran Behan.
Image: Billy Stickland/INPHO
Irish gymnast Kieran Behan.
Image: Billy Stickland/INPHO
HERE'S SOME ADVICE for would-be muggers: If you plan on attacking Kieran Behan any time soon, make sure to bring plenty of back-up.
The Olympic gymnast, who represented Ireland at London 2012, was recently assaulted by a seven-strong gang outside his home in London.
Behan was left with a broken nose and needed stitches in his mouth, but the attackers fled empty-handed — and Behan chased them down the street before they were arrested by police.
"My friend, Chris, had just had knee surgery and we were on our way home," Behan told The42 this afternoon. "This group of guys came over and assaulted us. It wasn't very pleasant.
"Obviously I had to shield Chris, because he was in a knee brace and on crutches, so I took the brunt force of it all, but they didn't get away with taking anything. I chased them and caught up with them in an alley.
"Luckily the police were called and they came and arrested them. They were trying to mug us, just a bunch of opportunists chancing their arm. When you're in that situation with a friend who's hobbling about, my first reaction was to make sure he was okay.
"He was okay but I had to have stitches in my lip and my nose was broken. But I didn't go down so I was pretty happy with that. If my friend had taken a hit then he wouldn't have been able to stay on his feet, so it could have turned out much worse than it did. Although it wasn't a very pleasant scenario at all."
Thankfully Behan didn't sustain any serious injuries so he's in good shape for the 2015 European Games in Baku, for which he departs tomorrow.
BT Ireland today announced the renewal of their partnership with Irish Olympic gymnast Kieran Behan for a further two years as he continues on the road to Rio 2016. Kieran competes in the 2015 European Games in Baku, starting on 12 June, which is available to view on BT Sport.